50 States, 50 Stories July Newsletter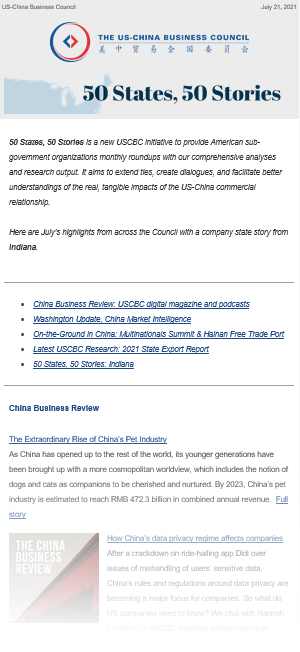 50 States, 50 Stories is a new USCBC initiative to provide American sub-government organizations monthly roundups with our comprehensive analyses and research output. It aims to extend ties, create dialogues, and facilitate better understandings of the real, tangible impacts of the US-China commercial relationship.
View July's highlights from across the Council with a company state story from Indiana. 
---
China Business Review: USCBC digital magazine and podcasts
Washington Update, China Market Intelligence
On-the-Ground in China: Multinationals Summit & Hainan Free Trade Port
Latest USCBC Research: 2021 State Export Report
50 States, 50 Stories: Indiana
---