Beer and Gliders Have Californian Soaring
By Doug Barry
$250. Mitch Thomson's dad bet him that sum for every semester he took and passed Chinese language in high school. Few students were taking Chinese at the time—in terms of Asian languages it was almost always Japanese. But his dad was convinced that one day China would be important on the global stage, and thought it was important for his son to learn the language. When he was younger, his dad once wrote a college paper on this belief, and his professor gave him a D. Now the world's second largest economy, China has come a long way since then.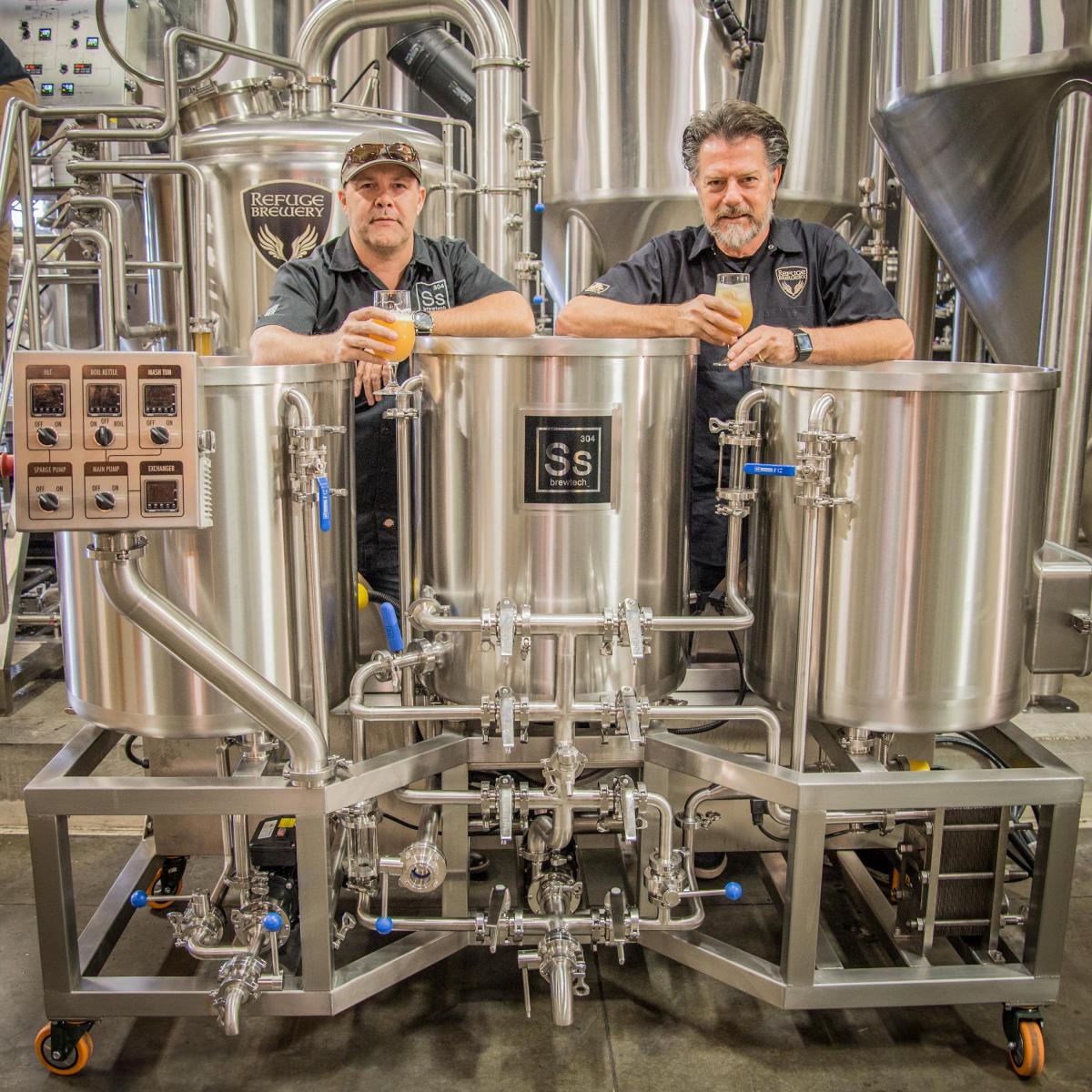 Thomson made $1,600 on this bet by the end of his senior year. His dad also taught him other valuable lessons, including how to home-brew beer. What neither person knew back then was that Thomson would later combine his Chinese with beer-brewing acumen to launch from his garage—and later sell for nearly $50 million—Ss Brewtech. And in the process, he would hit upon a successful "rinse and repeat" model for launching, growing, and selling successful businesses.
While continuing his language studies and meeting his future wife in Taiwan, Thomson got acquainted with Asia's manufacturing ecosystem, particularly electronics and related supply chains. He joined up with a company making electronics for the automotive industry. After successfully selling his ownership stake in that business, along with a partner, he founded California-based Ss Brewtech—a designer and maker of brewing equipment for large breweries and for the faster-growing home and nano brewing markets.
Thomson knew China was home to manufacturing clusters that excel at producing items like stainless steel containers in addition to related fittings, hardware, and electrical systems. So, he married his company's engineering expertise and his suppliers' shiny stainless vessels and electronics to produce a very competitive product line.
His cup runneth over
But none of that matters without a market, and aren't people drinking less these days? Business for the big breweries is down, said Thomson, but not craft beer consumption, which is up a healthy 15 percent. The trend is hyper localization—micro-breweries are bubbling up everywhere. "With rural areas also now adding micro brews to the menu, there's a lot of runway for growth," counsels Thomson.
Ss Brewtech also addresses adjacent markets such as kombucha, craft soda, Japanese-style sake, distilling, and extracts used by the hemp industry (CBD, THC). All such products require stainless steel tanks and assorted hardware during the production process.
"The bottom line was prices to consumers went up, company margins went down, and some people in the United States lost their jobs...Tariffs have accomplished very little other than punishing businesses, consumers, and it was done very arbitrarily."
Is China ripe for micro brewing? Thomson has resisted selling in the mainland because orders are fully booked by other markets—roughly 60 percent in the United States and 40 percent international. Another reason is a fear of knockoffs, not only in the China market but also Chinese companies competing with their products in other markets around the world. He also reports that even several of his Chinese suppliers that sell their own designs don't promote them in their home market for the same set of concerns.
To address these concerns, Thomson created a supply chain with "front to back control of parts, suppliers, logistics, and shipping documents," making it more difficult for the product to be reverse engineered. "So many importers here don't realize they can also write a letter to US Customs and block all searches of their supply chains. That can make it harder for competitors to discover their suppliers, or for China suppliers to find their customers. I can honestly say, a 'little' detail like this might be worth tens of millions of dollars, even for a small company like ours." Thomson says the legal framework in China for protecting intellectual property is good and getting better, but the government and the Chinese people still have a lot to do.
"The magnitude of trade will be enough to hold things together for my business and those of other Americans, but culturally, we've never been further apart."
Friends sometimes ask why his company doesn't manufacture everything in the United States. His response is that his and his business partner's legacy experience and relationships are mostly in China. Also, the cost advantages and overall value competitiveness of Ss Brewtech's Chinese fabricated stainless vessels and brew systems ultimately allow many more people in the US and elsewhere to start businesses. Even leading German and American brands quietly source a high percentage of their product from Chinese sources.
"Craft breweries create a lot of jobs in addition to just the brewers themselves. There are countless other local business such as construction, food trucks, tax and legal advisory, distribution warehouses, ingredients that benefit from this ecosystem. These are mostly local jobs, and they wouldn't exist if we didn't have a competitive product and weren't able to offer high value systems at a reasonable cost."
Thomson faced a big increase in costs when the trade war got under way and tariffs were put in place on imported products from China. "The bottom line was prices to consumers went up, company margins went down, and some people in the United States lost their jobs. Layer that with the trade data from 2020-21 and the record trade imbalance between the United States and China, and it just goes to show: tariffs have accomplished very little other than punishing businesses, consumers, and it was done very arbitrarily."
What goes up, keeps going
Fortunately, Thomson and partners got a nice offer and sold the business in 2019, right as tariffs were going up. He said the buyer and its auditors were super impressed with the way the business operated, including the "bulletproof legal structure," the China side's purchasing operations, supply chain planning to prevent reverse engineering, quality assurance with their own people embedded inside factories, and compliance with China's regulations. This structure allowed Ss Brewtech to bypass trading companies and do global drop shipments of their branded goods.
Thomson now implements this business model on a "rinse and repeat" cycle, using it to take a good product idea and a good engineer, design it in the United States, manufacture it in China, and sell it to the world. His latest such venture is Just Soaring, a new glider flight simulator manufacturing business, which is also going well and may avoid the ups and downs of typical startups. He eventually hopes to expand from glider simulation to fighter jet simulation, general aviation simulation, and other submarkets.
Yet he worries about the fraying ties in the bilateral relationship. "The magnitude of trade will be enough to hold things together for my business and those of other Americans," he said. "But culturally, we've never been further apart, and I've been going there for many years. It's just adversarial and getting worse. About the relationship improving, I'm about as hopeful as I am that we'll have elections in the future without significant violence and chaos. A totally different vibe 10 years ago. Little hope for improvement with current regime there, politics here. Very sad."
When advising other SMEs on navigating this environment, he tells them to "mitigate risk where you can and not put all eggs in their China basket."