Georgia (and China) on Her Mind
By Doug Barry
Like many Chinese students who come to the United States to study, Stella Xu arrived in the 1990s, attracted by what was known then as the "American Dream." She found that it was alive and well – then, and by her telling, still. 
"I selected Georgia because it was where one of the undergraduate programs I applied to was located," she recalls. "I wanted to live in the land of opportunity."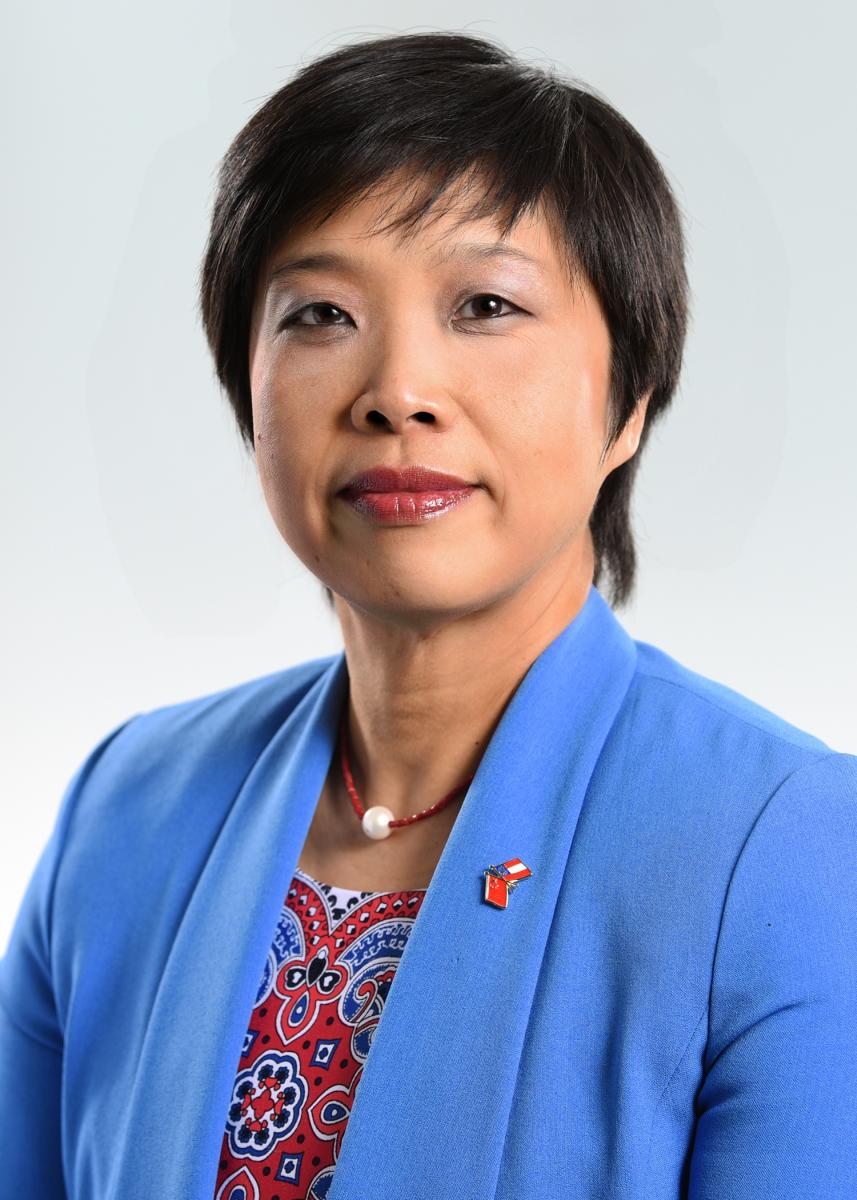 She studied political science to learn about the "grassroots" of America. At age 30 when she got here, she was older than the typical student, but her maturity translated into smart decisions about how she wanted to use her time. She participated in student government, volunteered at Habitat for Humanity, and joined every club and activity she could find. Her big break came when she landed an internship in the Georgia governor's office. "This would never happen in China," she marveled. 
"On my first day, I came to work early at about 7:50 am, and the whole office was there. Next day I came earlier. Same thing. The third day, I came even earlier. They were all there. So, I worked very hard and had a new appreciation of the government's work." 
"In this era of modern technology, there are some things we have control over and some that we don't. We need to focus on the things we can have control over to work toward a better tomorrow." 
In 2008, Delta Airlines started a flight from Atlanta to Shanghai. "It was my new home now connecting to my home before." By then she was teaching at Kennesaw State University and the then-governor asked her to help set up the state's first office in China. The state needed someone to receive business and government delegations from China and to start a tourism initiative. She said she qualified because local leaders considered her a "Georgia baby."  
She's now managing director for the China office and initiatives of the Georgia Department of Economic Development (GDEcD). China has been Georgia's largest trading partner at least since 2008, the first year for which import data is available. The trend has been positive, showing China in second place behind Canada as the top destination for Georgia's goods exports, up 13% in the last decade, according to US Census data. She said Chinese consumers like quality US products and will buy more as business picks up post pandemic. 
Forging connections through international studies 
Not forgetting the value of her internship, Xu created an internship program at GDEcD for US and Chinese students from nearby colleges and universities, welcoming talented new students regularly. "Chinese student interns tell their parents about the opportunities in Georgia and word spreads for them to invest here." These educational connections create strong foundations for future business partnerships.  
She noted that six Chinese flooring companies opened facilities in Georgia during 2020-2021, otherwise terrible years for Chinese investments in the United States. Georgia is clearly happy with the 1,400 jobs generated by those investments and works to support ongoing Chinese investment in the state.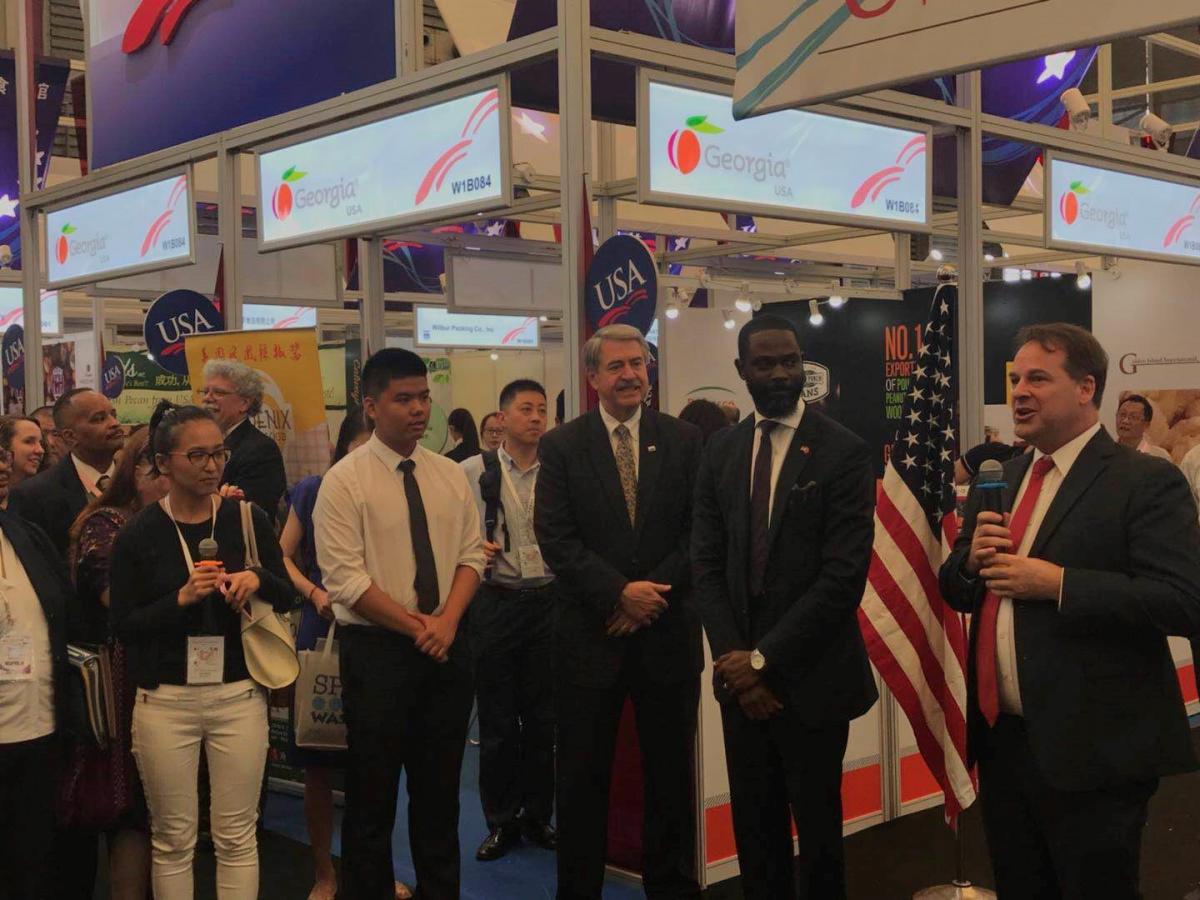 Xu notes that Georgia has not been represented in China for as long as in other Asian markets. Georgia opened offices in Japan and Korea nearly 50 and 40 years ago, respectively. GDEcD is represented in nine additional markets worldwide. The federal government creates foreign policy, rather than individual states doing so, but states do have broad-based trade and international engagement goals for countries. States understand the importance of subnational engagement to drive greater bilateral trade, tourism, and investment. "Japan has been the most active, but Korea has been catching up in the last decade. Chinese investment has started, but it will take a while to catch up, assuming the economies don't decouple." 
She's working hard to make sure decoupling doesn't happen, traveling to China on state business every few months pre-pandemic, attending events hosted by the American Chamber of Commerce, provincial governments, the Council of American States in China, SelectUSA, and others. SelectUSA is an investment promotion program operated by the US Department of Commerce. Georgia's export promotion office is in Shanghai. 
Georgia is fortunate to have one of the world's largest international airports and the fast-growing Port of Savannah. The Georgia Ports Authority has a representative in Shanghai to help navigate more business to the port. Georgians are good marketers. If Chinese investors create jobs in Georgia, they get a credit when they use the port to export and import. Without a hint of smugness during our spring interview, she notes that the unloading wait time for freighters at Newark, New Jersey, and Charleston, South Carolina, was 17 days. At Savannah, it was two. And the state is not content to sit on its laurels or containers. It announced plans this spring to expand capacity by 60 percent, guaranteeing delivery by rail to most of the United States within 48 hours. 
The state is part of an informal Georgia ecosystem that supports international trade including with China. Prior to the pandemic, the state organized trade missions during which small and midsized enterprises engaged in business matchmaking trips to multiple cities. Universities are part of the network as well, with Georgia Tech maintaining a campus in Shenzhen. Other schools graduate Chinese students, some of whom stay to work or return later as investors. Then there are the Metro Atlanta Chamber covering 29 counties, the Chinese Business Association of Atlanta, Atlanta Chinese Entrepreneur Club, National Association of Chinese-Americans, and the Association of Chinese Professionals - Atlanta.  
Frankly, Scarlett
With all this activity and potential, is Xu worried about the future? Not personally worried, she says. "We just have to do the best we can and work even harder. In this era of modern technology, there are some things we have control over and some that we don't. We need to focus on the things we can have control over to work toward a better tomorrow."  
She said Chinese tourists like to visit the "Gone with the Wind" Museum. Tourism is a great way to showcase Georgia's history, while letting international visitors experience what makes the state welcoming and unique. She recalls taking the former Chinese Ambassador Cui Tiankai for a visit. When he entered the house, he was greeted by an intern wearing Scarlett O'Hara's dress. A fan of the film, he reportedly loved the experience.  
When it comes to this relationship, "There are so many positive things to focus on," she said.