Powerhouse Exporting State Closely Watches US-China Rift
By Doug Barry
Many state governments participate in trade with China by providing technical assistance to smaller companies and adding diplomatic heft. The level of support tends to reflect the amount of exports. China is a top destination for Washington state exports, and officials there are closely monitoring the current state of bilateral relations.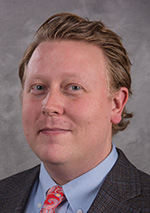 Chris Green, director of the state's Office of Economic Development and Competitiveness, says the state has invested in the relationship for decades. The first cargo ship from China to the United States following normalization of relations sailed to Seattle in 1979. 
"Whatever the future will be, our intent is to talk to our businesses and find a way forward."
"We've developed a good relationship, selling commercial aircraft, machinery, telecommunications equipment, and agricultural products," said Green, who spoke via Zoom with a background of the snow-covered Cascade Mountains. He has seen the business climate deteriorate over the past few years. "Supply chains have become more fragmented or shifted. And travel has been disrupted with improvement not likely anytime soon. Foreign direct investment by China into Washington has noticeably dipped." 
More positive news is that Green and his team have asked companies and the answer is that they want to continue. No companies have left or quit China that he is aware of. In the case of Boeing, a member of USCBC, fleets of aircraft have been sold to China, supporting a large number of jobs in the Seattle area and elsewhere in the country. But the orders have slowed. Estimated future sales could be huge as more Chinese take to the skies, though it's not clear when or if China's aircraft purchases might return to their previous levels. 
Showing up has gotten harder 
"Whatever the future will be, our intent is to talk to our businesses and find a way forward," he said. One way is to continue to provide support at the annual China International Import Expo trade show in Shanghai, where companies are invited to sell directly to Chinese buyers. A Washington delegation attended the first two expos, but did not in 2020 and 2021 because of COVID-19 restrictions. They have a contractor in Shanghai who can do some third-party matchmaking. "Big companies don't need our support, but smaller ones do," referring to more than 700 companies that have participated in international trade activities during the past several years. The interest dropped during the pandemic, but companies are again showing interest and waiting for travel restrictions to be lifted. 
"We all need to work harder undercovering opportunities for companies."
Another way to move forward is partnering with China's Ministry of Commerce on encouraging innovation and industries that combat climate change. There's interest in identifying environmental technologies and examining supply chains for electric vehicles batteries, solar panels, and others. "Around five years ago, we entered into an agreement with five provincial governments to increase trade and business development." There's a lot of global investment pouring into these industries, and Washington would like to help local businesspeople and governments create more jobs in this space.  
Not on the same page 
The state pays close attention to what's happening in its namesake. Green said that Congress and the White House will be in the lead for the next phase of trade agreements, how they work in practice, and how to resolve problems and make progress. "The last administration didn't see eye to eye with how Washington state looks at things. This administration seems to grasp the bigger picture. We all need to work harder undercovering opportunities for companies." 
At the end of the day, he said the state's business owners are very pragmatic, unlikely to be influenced by political rhetoric. "They know that there are mutually beneficial business opportunities in both markets. In the end it'll depend on each nations' leadership to determine the path forward."