Regarding US-China Relations, "Avenues" Sees No Dead Ends
By Doug Barry
There may be bipartisan dismay with China in the nation's capital and distrust nearly everywhere else. Still, leaders of a school in Manhattan believe that cooperation between the world's largest economies is inevitable and necessary.
One such leader is Morgan Jones, senior associate director of enrollment at Avenues The World School, a private institution for K-12 students. Avenues is located on Tenth Avenue but is a metaphor for going places, enabled by language immersion in Spanish and Mandarin. Jones has been down a few avenues himself, specifically to and in China.
How did he get interested in China? His earliest experience was his father taking kungfu lessons and letting young Jones tag along, hoping he'd develop an interest in the sport's health and self-defense benefits. After the classes, dad would take him to Chinatown, where he was enthralled with different sights, sounds, smells, and tastes.
Later, in high school, he had a lot of Asian friends, many of whom spoke Cantonese and Mandarin at home. So Jones joined the Asian Club. "I got invited to friends' homes and met their parents, who were immigrants. They would say: 'You are the first Black kid to visit our house.' So I reciprocated their kindness by learning Chinese."
Parental approval
Jones got a full scholarship through the Posse Foundation to study Chinese at Middlebury College. His parents at first didn't know what to make of his choices. It's the beginning of the millennium, and there wasn't much buzz about bilateral relations. When he came home one December, he remembered taking his mom to Chinatown and speaking to people in Chinese. They talked back in Mandarin, addressing his mom. She told Jones, "I don't know what you are saying, but keep doing it."
And he did.
After briefly teaching English, he went to China for work and found a job with Edelman, a public relations firm. But he couldn't use his language to the level he wanted. He did a lot of editing, which was a good skill but not what he wanted to do long-term. Jones became a Chinese language radio show host for three years, focusing on jazz. He wore headphones during the show and could hear himself speak Mandarin. It was jarring at first. Sometimes he would go home and lament to his wife: "I can't speak Mandarin! I don't know what I'm saying. It doesn't make sense."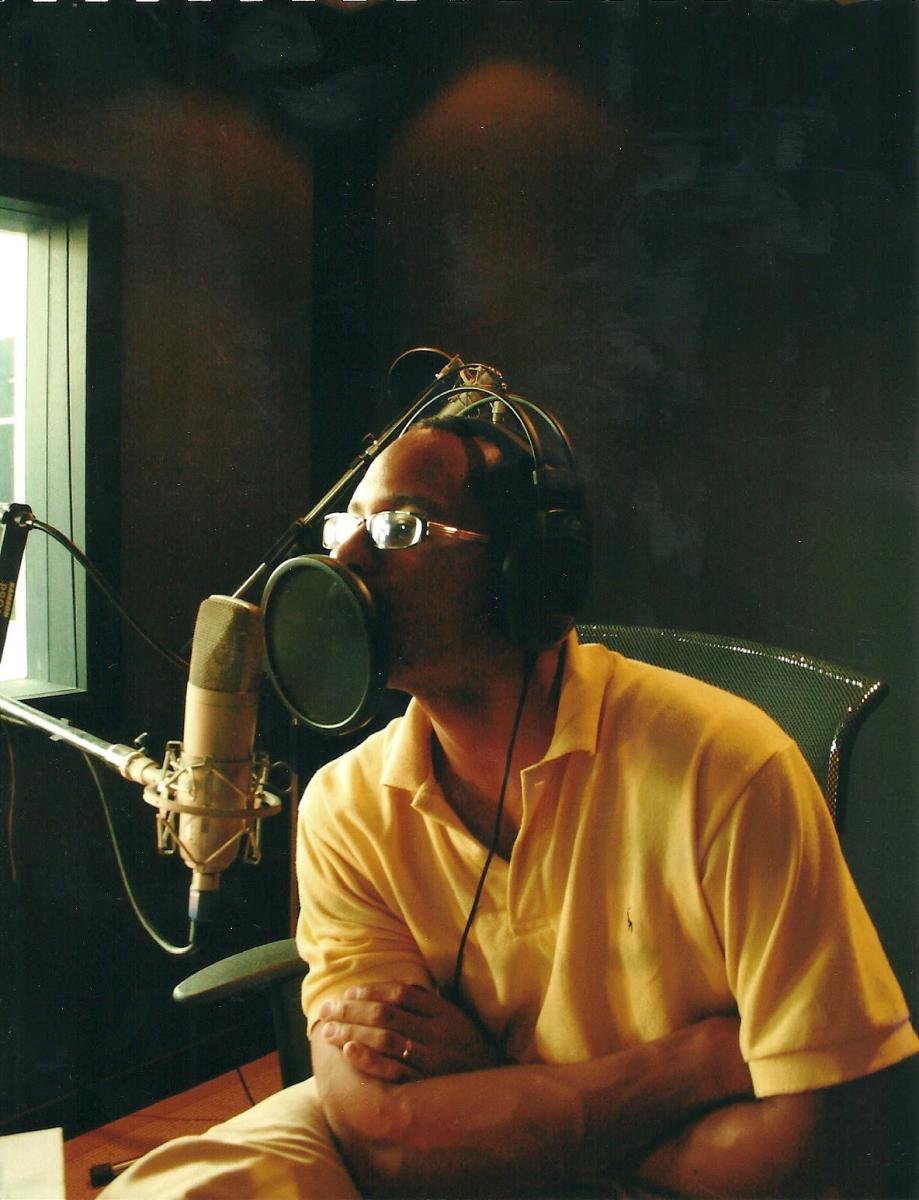 He married Zoe, a Shanghai native, in 2007. She encouraged him to listen to Chinese-language TV and radio news to learn more. So he pushed himself, becoming something of a celebrity known as MC MoJo. "We got a lot of fan mail. I even visited the homes of some of the fans, bringing them flowers and gifts. They were so surprised. They didn't know what I looked like."
It may seem counterintuitive, but their American students' interest in learning Chinese and eventually traveling to China is as strong as ever. 
Jones and Zoe returned to New York in 2009, just in time for the financial crisis. His mom helped him connect with a board member at the Flushing YMCA. This opportunity was a good fit as he was motivated by former President Barack Obama to get involved in community development work. Flushing has a large Chinese community, and his job as marketing coordinator enabled him to help families hit hard by the recession. YMCA membership grew.
He obtained additional work experience at the New York Mayor's Office doing community relations in the Borough of Queens. Then Hurricane Sandy occurred. He learned about emergency management and the importance of public-private partnerships. While working for Mayor Michael Bloomberg, he earned an executive MBA at Cornell University.
After getting his degree, he worked a brief stint in 2015 at NYU Langone Health medical center to work on their emergency management. The year after, Morgan worked in Washington, DC, at the US-China Strong Foundation, whose goal was to get 100,000 Americans to study Chinese in China. They met that goal and set another: to get one million students learning Mandarin and building out language programs throughout the United States. Around this time, he and his wife welcomed a baby daughter. After that, he moved back to New York and worked in Mayor Bill DeBlasio's administration on the Lower Manhattan Coastal Resiliency Project, drawing on his experience with emergency management during Hurricane Sandy.
Pathways to a better place
"I feel I came full circle when I got the Avenues New York job. It has an immersion Mandarin program with campuses in Shenzhen, São Paulo, Silicon Valley, and one fully online called Avenues Online. The school also focuses on helping "students develop a global mindset, build relationships in authentic contexts, practice cross-cultural empathy, and develop twenty-first-century communication skills." Avenues New York started with 750 families and currently has more than 1,800 families, making it one of the largest independent schools in the country.
Jones said the school derived its name, Avenues, from Tenth Avenue, and because avenues are also "pathways" to get to different places, understand other perspectives, and obtain new experiences.
As the US-China relationship has become strained, Avenues seeks to ensure no educational dead ends. "We see a greater connection with the China campus. Recently, I participated in a virtual visit to the Shenzhen campus and met with the admissions team. I got to ask them a lot of questions. As a result, there is more interest in doing more programs involving Shenzhen and the New York campus, including more Chinese students coming here."
It may seem counterintuitive, but their American students' interest in learning Chinese and eventually traveling to China is as strong as ever. The school's racial composition is 50 percent white, with minorities the other 50 percent, 25 percent of the latter considered underrepresented groups.
"I work at Avenues because I want to see more people able to speak eye-to-eye with people around the world. So they can go into any field with these linguistic skills to resolve many critical issues: homelessness, war, economic development."
"We want her to unite the cultures, the United States, and China." 
He said people in China have a more robust understanding of what America is like than Americans have about China. "If we aren't educating Americans enough on what it is like culturally and what goes on in China, particularly linguistically, that is problematic. Being able to communicate with others in their language is critical. We need to meet them more than halfway when it comes to language. We don't always agree, but at least we can meet each other from a linguistic and cultural standpoint."
He said teaching students about technology, such as artificial intelligence and robotics, is also critical. "How do we increase that kind of learning at all schools? Now is a critical time for America to do so, especially post-COVID-19."
Also important, he believes, is involving students in conversations about these big topics. "Some students have raised discussions of economic decoupling and differences between the United States and China. When learning about other countries, the students say, 'Why can't these adults figure this out and get along?'" He said getting more students involved in the decision-making would be helpful.
"When Secretary Blinken goes to China, is the Biden administration involving input and engagement of students? Then, they might have some solutions."
Meanwhile, Jones serves on the board of the Asian Financial Society in New York, working on cross-border investment. In addition, he's on the board of the Bush China Foundation.
At Avenues, Jones helps the next generation hit the road and find a place of greater comity and cooperation. At home, his wife speaks only Mandarin to their daughter. Jones speaks with her in "Brooklyn-ese," as he puts it, to get her ears ready, but "she knows daddy speaks Mandarin as well."
"We want her to unite the cultures, the United States, and China." And MC Mojo still has the mojo to do it.