Chris Miller
Manager, Business Advisory Services
US-China Business Council
Biography
Prior to joining the US China Business Council as a Business Advisory Services Manager, Chris spent several years in government translation and China business consulting, where he specialized in market intelligence services. He is fluent in Mandarin, having studied at the Defense Language Institute and University of Hawaii. While there, he participated in the year-long Chinese Language Flagship Program at Nanjing University, focusing his studies on China legal issues. Chris now manages USCBC's transportation and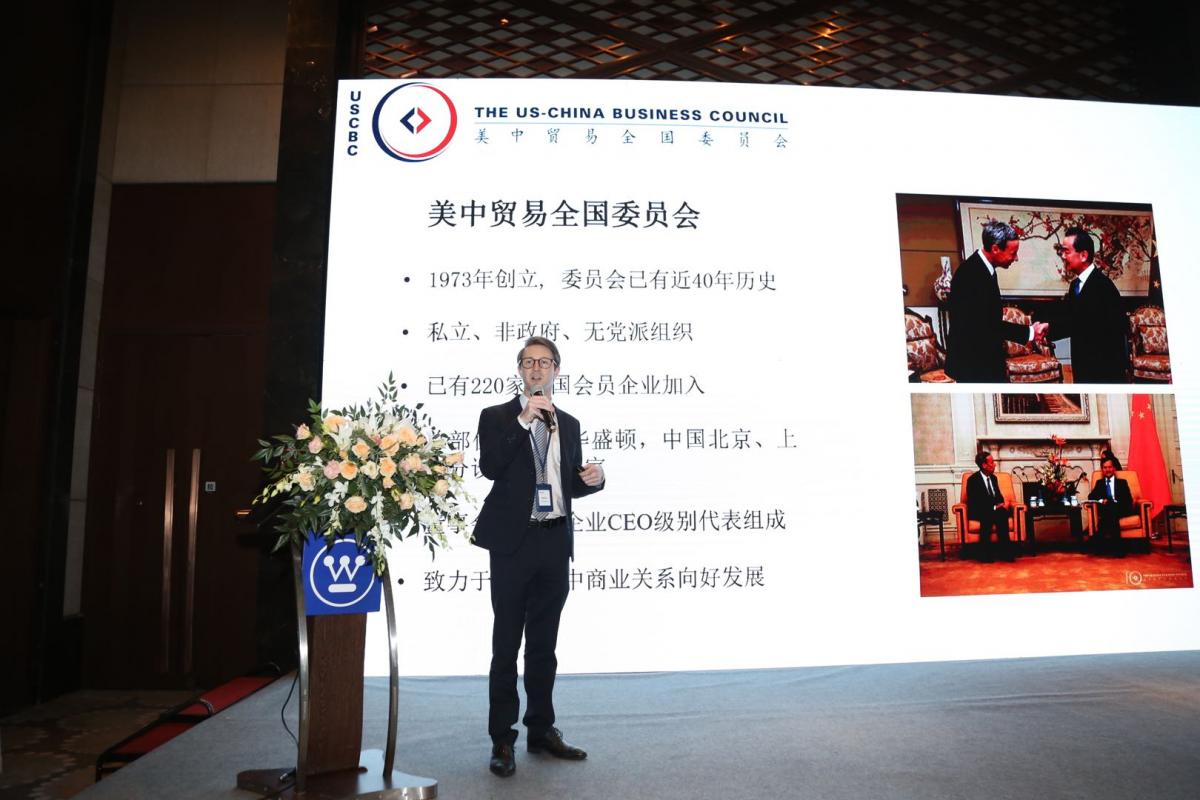 ecommerce portfolios as part of our Business Advisory Services team.
Recently, he helped a member overhaul the company's China tax strategy by benchmarking best practices across finance executives in USCBC's membership, resulting in substantial savings for the member company. In addition to delivering savings and other benefits, Chris enjoys learning about USCBC member companies. From product offerings to operations and strategy to unique challenges faced, each member company is unique and that uniqueness is what fascinates him.
"For me, the appeal of China, and perhaps Asia in general, was always centered around how different the culture is from that of the United States. In this way, learning the language and culture was not only a window into a foreign land, but also a window back to my own culture—a new lens with which to better understand both myself and my country."
When Chris is not polishing metaphorical window to help member companies get clearer views of China, he enjoys playing board games. A self-described board game geek, Chris regularly engages in rounds of Twilight Imperium™ or Settlers of Catan™. He also routinely plays archery dodgeball and badminton. 
New forms of US-China diplomacy beyond ping-pong? Chris is game. Meanwhile, here's a sample of some of his industry-specific member research.
---
China Sees Slight Increases in Minimum Wage, Focuses on Jobs and Living Standards
Select municipalities and provinces across China saw monthly minimum wages increase in 2020. China's National People's Congress this year set a goal to increase wages to be more in line with GDP, with an emphasis on improving living standards.
China Automotive 2019: Out with the Old, In with the NEV
China is aggressively phasing out fossil fuels and encouraging the development of new energy vehicles in its auto sector to improve the industry's carbon footprint.