Huihui Shen
Manager, Administration and Government Affairs
US-China Business Council
Biography
Huihui Shen is Government Affairs and Administration Manager of the US-China Business Council Shanghai Office. She has worked at USCBC since November 2017. Her role is to establish and maintain long-term government relationships with the Shanghai municipal government and other provincial governments to provide support and information services to USCBC member companies with operations in China. Provincial and municipal governments play important roles in economic development and in creating and enforcing laws that affect business.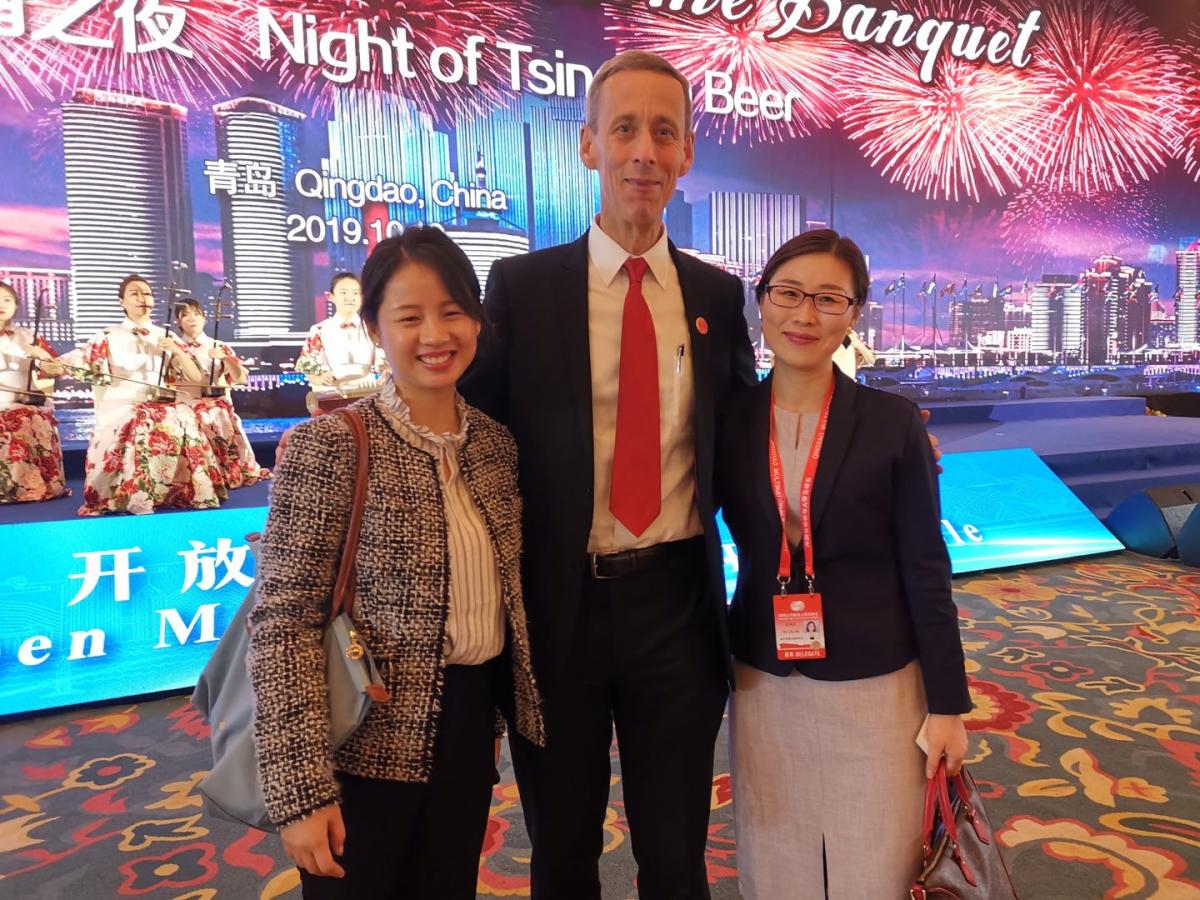 Every year Huihui organizes visits for member companies to key government departments in provinces with high growth potential and a welcoming investment environment. Members talk to relevant department heads about their issues and make important personal contacts. Meetings frequently lead to the solution of company-specific challenges and even additional business opportunities.
She says the best part of her job is learning new things and meeting new people. When not creating opportunities for members in her region of China, Huihui enjoys sports—playing them, not spectating. She plays volleyball with teammates from her college days. But that's not all. She also engages in bowling, boxing, rock climbing and more—though not at the same time. Tending to pets is also an important part of life. She adopted a dog and has two chinchillas.
Huihui looks forward to meeting you in Shanghai. Give her advance notice if you'd like to go a few practice rounds in the boxing ring. On second thought, maybe you'd rather enjoy some non-contact interaction, such as reading some of her latest research for USCBC members. 
---
China Shifts Trade and Investment Focus to Hainan Province
China's central government has elevated Hainan's status with a comprehensive plan to reduce tariffs for international trade to make the province more competitive globally.
New Hainan Free Trade Zone Creates Opportunities and Concerns for Companies
US companies are looking at potential opportunities in China's island province of Hainan—a historically tourism-driven economy that is promoting further openings to foreign business as part of its new status as a free trade zone (FTZ). Hainan will implement the same policies as China's other FTZs, including the FTZ negative list. 
High-Level Personnel Changes in the Chinese Government: Quarterly Update
Central leadership changes coincided with many senior officials reaching their mandatory retirement ages. Roughly two thirds of China's provincial governments have appointed new senior officials since USCBC's last quarterly update on March 19, 2020.