Melinda Xu
Senior Director, Shanghai
US-China Business Council
Biography
Melinda is senior director at the US-China Business Council (USCBC) Shanghai office. She has worked at USCBC since 2016, developing and maintaining cooperative relationships with local and regional PRC government stakeholders, think tanks and academic institutions. Melinda also conducts research and writes on Chinese business topics and government policy.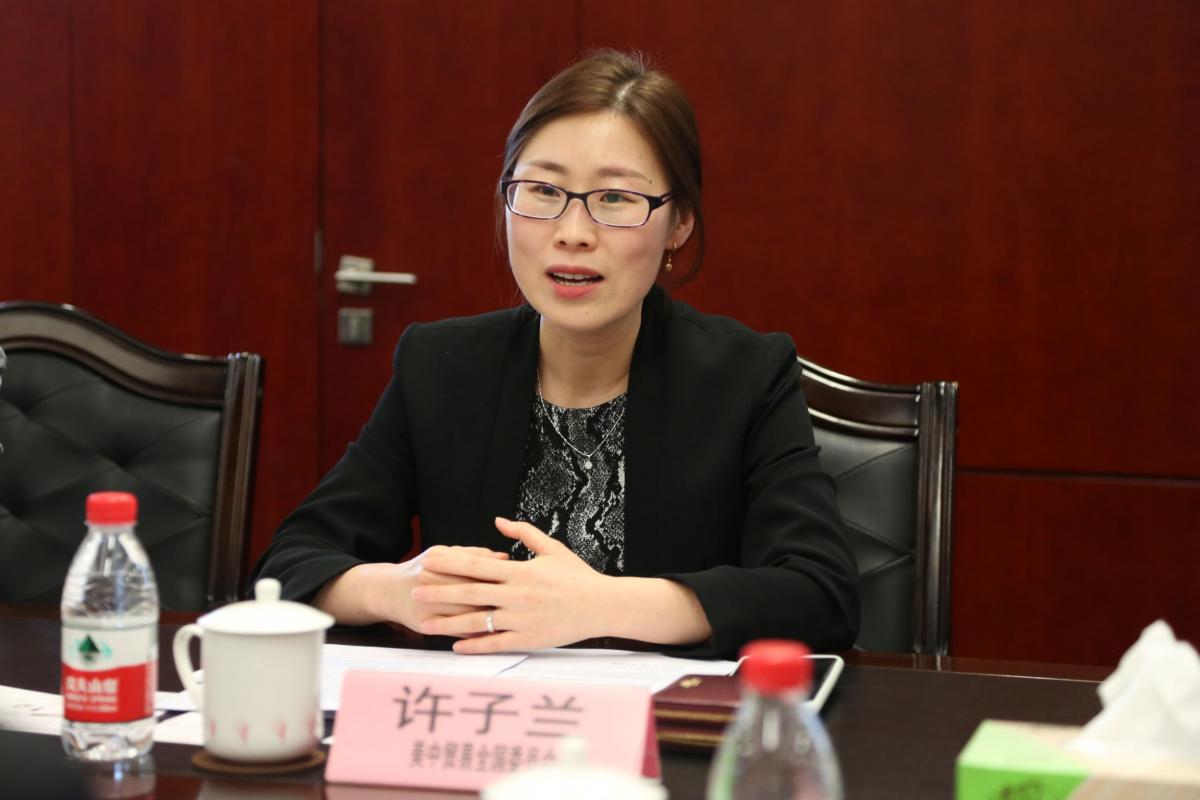 Recently, she led a delegation of member companies to meet with Jiangsu provincial government stakeholders in Nanjing. The group met with heads, deputies, and other officials from numerous departments, including commerce, foreign affairs, intellectual property, ecology and environment, and others. Meetings served as a platform for attendees to provide feedback, raise questions, and establish direct lines of communication with various government stakeholders. Companies were also able to share concerns or elaborate on specific challenges posed by their respective regulatory environments, paving the way to constructively address long-standing issues.
About her job itself?  "Every day is different, and it is a constant adventure. I'm working with the smartest people in the whole world: excellent colleagues, seasoned member executives, as well as Chinese government officials. It has provided me with a wealth of understanding and knowledge that permits me to add value. What could be better if you're gaining more wisdom every day? More importantly, I'm proud of being able to bridge the gap and driving a mutually understanding relationship across the ocean."
As you can probably tell, Melinda covers a lot of ground metaphorically and physical. Because a life of constant adventure can be stressful, she relaxes by practicing the ancient art of calligraphy.  "The beautiful Chinese characters are so charming, which generates much inner peace while requiring patience, strength, and concentration. Moreover, it is a way of life: creating a new world with every stroke you make."
Melinda awaits you in Shanghai for the purpose of creating new worlds.  Meanwhile, you can enjoy some of her existing world research and reporting.
---
USCBC leads delegation to meet with government officials Jiangsu Province
Representatives from USCBC's Shanghai office led by Melinda Xu, head of Shanghai government affairs, hosted a delegation of USCBC member companies to visit with Jiangsu provincial government stakeholders in Nanjing. 
China Is Revising Key Catalogs to Encourage Foreign Investment
To further stabilize and attract foreign investment amid the COVID-19 outbreak, China is looking to expand the Encouraged List and reduce restricted lists, which could be rolled out as early as May.