His Excellency Cui Tiankai
Ambassador of the People's Republic of China to the United States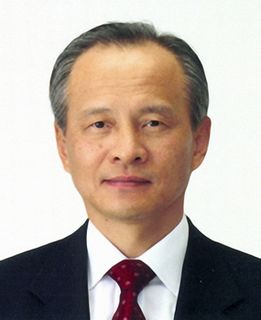 Cui Tiankai was appointed China's ambassador to the United States in March 2013. He previously served as vice minister of Foreign Affairs. Cui was born in October 1952 in Shanghai, and worked as a farm hand in Heilongjiang province from 1969 to 1974. Upon his return to Shanghai in 1974, he began studying foreign language and interpretation at East China Normal University, where he earned a bachelor's degree, and continued his study at Beijing Foreign Language Institute. Cui also earned a master's degree in 1987 at Johns Hopkins University's School of Advanced International Studies (SAIS) in Washington, DC. Upon graduation from Beijing Foreign Language Institute in 1981, he was appointed as an interpreter for the Secretariat at the headquarters of the United Nations. In 1984, he joined the Ministry of Foreign Affairs (MFA) as an attaché, and held a series of successively higher positions at MFA's Department of International Organizations and Conferences (attaché, third secretary, deputy division director, division director, and counselor). In 1996, he switched departments to become the deputy director-general of MFA's Information Department, and in 1997 returned to New York to serve as minister counselor with the Chinese Permanent Delegation to the UN. In 1999, Cui went back to Beijing as deputy executive director-general of MFA's Policy Research Office, becoming that office's director-general two years later. In 2003, Cui moved to the Department of Asian Affairs as its director-general, and in 2006 ascended to the position of assistant minister of Foreign Affairs. He held this position for one year before being posted as China's Ambassador to Japan in 2007. In 2009, after two years as Ambassador to Japan, Cui was appointed vice minister of MFA, where he served until his current ambassadorship. Cui is married and has one daughter.