USCBC's Forecast 2017 Speaker Biography
Angela Paolini Ellard
Chief Trade Counsel and Trade Subcommittee Staff Director, Ways & Means Committee
US House of Representatives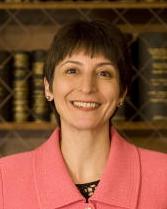 Angela Ellard is the Ways & Means Committee chief trade counsel and Trade Subcommittee staff director of the US House of Representatives.  She advises and represents Committee Chairman Kevin Brady (R-TX) and Trade Subcommittee Chairman David Reichert (R-WA) on trade matters, including negotiation and implementation of all US bilateral and regional free trade agreements since 1995, US trade and customs laws, trade promotion authority, antidumping and countervailing duty issues, bilateral relationships with US trading partners, preference programs for developing countries, and World Trade Organization negotiations, dispute settlement, and accessions.
Before joining the Committee staff in 1995, Ellard was in private practice, specializing in trade litigation and policy.
Ellard received her J.D. from Tulane Law School.  She holds a Master of Arts degree in public policy from Tulane University and a Bachelor of Arts degree from Newcomb College of Tulane University. 
Ellard frequently speaks on trade litigation and policy and lectures at universities.  She has received achievement awards from the American Bar Association, the Washington International Trade Association (Lighthouse Award), the Organization of Women in International Trade, and the Trade Policy Forum.