April 1, 2015
Owen Haacke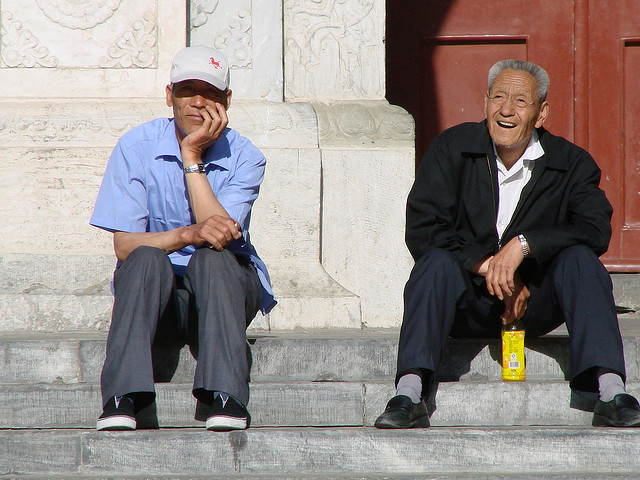 Minster of Human Resources and Social Security (MOHRSS) Yin Weimin announced on March 10 that China will slowly extend the mandatory retirement age, a policy that impacts companies' ability to retain and hire seasoned talent. Adjustments to the retirement age will take time; Yin indicated the new changes will be implemented as late as 2022. This change would extend the time a labor contract between an employer and employee can be in effect, and delay employees' ability to draw from government pension funds. But in the interim, in order to avoid complications in obtaining valid visas and employment contracts, companies should be thinking proactively about various strategies to retain seasoned talent, or bring in from overseas any employees who have reached or are near the mandatory retirement age.
Raising the retirement age will help shore up the government pension system—a policy move adopted by a number of other countries in recent years. A higher retirement age in China will have an impact on companies, who also are beginning to feel the pressure of a rapidly aging demographic. Lifting the retirement age could allow companies to hold on to talent with an official labor contract longer. It could also mean that employers have to hold on to less effective employees, however, as workers are protected from being terminated without a convincing reason under China's Labor Law.
A closer look at the proposal
Companies are not likely to see an immediate impact on operations, as a comprehensive retirement plan is not expected to be released until 2017, with full implementation anticipated some five years later. According to Minister Yin, the current mandatory retirement ages—50 and 60 for women and men, respectively, in labor-intensive fields; and 55 and 65 for white-collar women and men, respectively—will increase by "a few months" each year after the plan is released. A draft of the new retirement policy is expected to be approved by the central government this year and be released for comment next year.
As the government works through the details of the plan, companies should be considering the impact of an older retirement age on a number of areas of their business, including HR function, corporate culture, and bottom line. Companies should consider engaging with MOHRSS as the ministry researches and drafts the plan.
This change is likely welcomed by many international businesses, as it will allow for greater flexibility in their HR management. Still, the long implementation timeframe means the current retirement mandates remain in place. These mandates have a direct impact on both foreign and domestic companies that currently have employees who are approaching or are beyond the mandatory retirement age. The pending policy changes, coupled with China's aging workforce, amplify the need for companies to strategize on how to obey the law, while still maintaining the ability to retain, hire, or bring in from overseas any employees that may be at or near mandatory retirement.
How the current retirement age impacts foreign companies
USCBC members have been reporting two main HR scenarios related to retaining seasoned talent they can't afford to lose under China's existing mandatory retirement rules:
On-site employees reaching retirement age  Labor contracts are required to conclude as soon as employees reach the mandatory retirement age. Some companies are now facing this issue for the first time with some of their key talent, with several USCBC member companies noting that they are hesitant to lose employees who joined the company decades ago when the company first came to the China market, have become experts in their field, and are now approaching retirement age. Some companies lack a strategy to legally retain employees who are at that milestone.
Hiring employees over the retirement age from overseas  The mandatory retirement age also prevents or hinders USCBC members' ability to hire employees who are at or near retirement age. This means companies may be prevented from bringing in seasoned talent who can provide valuable expertise and help them fulfill their contractual obligations with clients in China, among other needs.
In both situations, after a labor contract has reached its conclusion and the employee begins drawing from his or her public pension and company pension plans, companies can either sign a "retiree rehire contract"—an agreement that is not subject to China's Labor Law—or hire the employee part-time (not to exceed four hours a day). These stipulations pose additional risks for businesses in China, however, as there are no specific liability protections similar to the provisions of a formal labor contract, in the case of an occupational injury or legal dispute with the employee.
What to do when an employee reaches retirement age?
As China's changing demographics lead to increasing numbers of retirees, more and more companies will face the scenario of having employees reaching the retirement cut-off age. USCBC member companies are taking various approaches to address this issue and minimize the impact of losing seasoned employees. Specifically, companies are advised to:
Develop internal procedures  Companies should be proactive about developing a "mandatory retirement strategy" that includes standard operating procedures on how to manage bonuses, incentives, and other compensation-related benefits. Companies should make these policies clear to employees.
Demonstrating special HR needs to regulators  Companies have reported success when transferring an employee from overseas or rehiring an employee over the retirement age if the company can demonstrate to its local MOHRSS branch that the employee is uniquely qualified for the position. Doing so requires an application accompanied with a letter explaining the need to employ a specific individual who is older than the retirement age and, in some cases, an in-person meeting with the local branch. In such cases, companies bear the burden of proof to demonstrate that a retirement-aged employee is needed to achieve the goals of the company and local government, such as promoting innovation. For foreign employees, companies must also demonstrate that the employee is not supplanting a Chinese worker, as required in Article 23 of the Employment Service and Employment Management Regulations.
Leveraging labor unions  In certain cases, labor unions can be leveraged to increase the retirement age for specific demographics. In one example, employees at a Shanghai property development company worked with the union to extend the retirement age for female employees by five years—from 50 to 55—with a "special collective contract" negotiated by the union. The company gained the union's support, in part because the majority of their workforce was female.
The pros and cons of an older retirement age
In a recent survey of large domestic companies located in the Chongqing area, a number of respondents publicly acknowledged that an extension of the retirement age would help them legally retain talent for a longer period of time, noting that employees in their "golden years" often have more years left to offer their expertise to the company and contribute to society. As one domestic conglomerate in the survey pool noted, "as soon as the retirement age is extended, more talented professionals will be able to stay with companies, and they will not need to use the 'rehire contract' method," meaning they will be able to keep valued employees for a longer period under their labor contract agreements.
However, not all companies view an older retirement age positively. One domestic company noted this policy can increase the burden for employers, as older employees typically demand higher wages. Extending the retirement age would mean employers would be required to hold on to these employees longer due to restrictions on employee termination, and prevent them from hiring younger, cheaper talent.
Pension system strain driving retirement age policy
The central government's motives for increasing the retirement age are driven primarily by the long-term need to maintain the health and sustainability of China's pension system. Surveys have indicated that opposition to increasing the retirement age exists, especially from blue-collar workers in labor-intensive industries who want an earlier retirement. Government officials, however, have responded that raising the retirement age is necessary to maintain sufficient funds to support the public pension system as China's population ages. In previous generations, parents would have been supported by multiple children, but the one-child policy has meant fewer children to help support aging parents.  At the same time, growing numbers of China's workers, born during the 1960s, are approaching retirement age and will begin to draw from, rather than contribute to, the pension system.
During recent USCBC meetings with senior officials in Beijing, financial regulators indicated there needs to be more of a "sense of crisis," in order to help push forward reforms to address the forthcoming pension shortfall. This concern is backed up by data presented in March by Minister Wei, who noted that in "the coming years" the proportion of Chinese over the age of 60 will rise to 39 percent of the population, compared to 15 percent today. The aging society will put more pressure on the government—and workforce—to fund the national retirement pension system. According to a Reuters report, some analysts have indicated that a shortfall in funding could reach $11 trillion in the next 20 years.