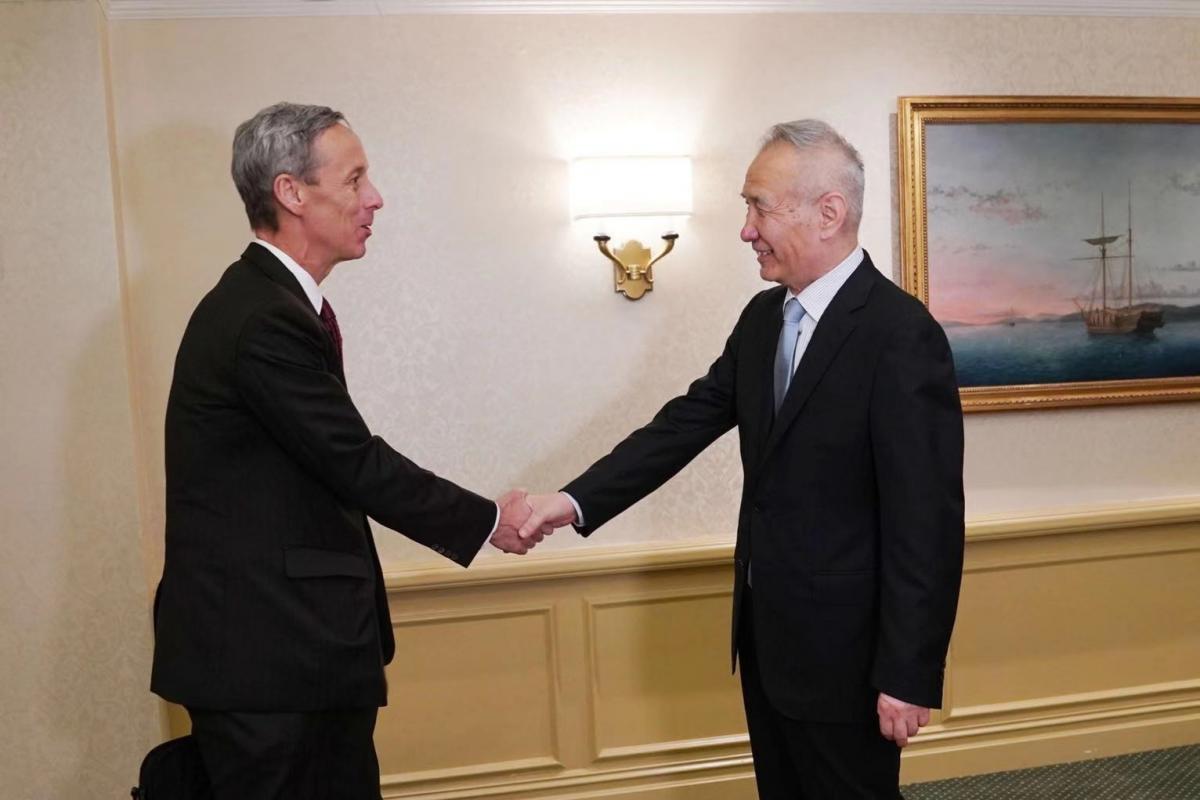 (Photo by Liu Jie for Xinhua News Agency)
USCBC President Craig Allen was invited to meet on short notice with the head of China's trade negotiation team and Vice Premier Liu He prior to the start of this round of talks set for October 10-11 in Washington, DC. 
Several senior Chinese government officials joined the meeting which covered a range of issues from IPR protection to state-owned enterprises.  Allen and a group of USCBC board members are scheduled to be in Beijing the week of October 14 to meet with senior government officials.