44th Annual Membership Meeting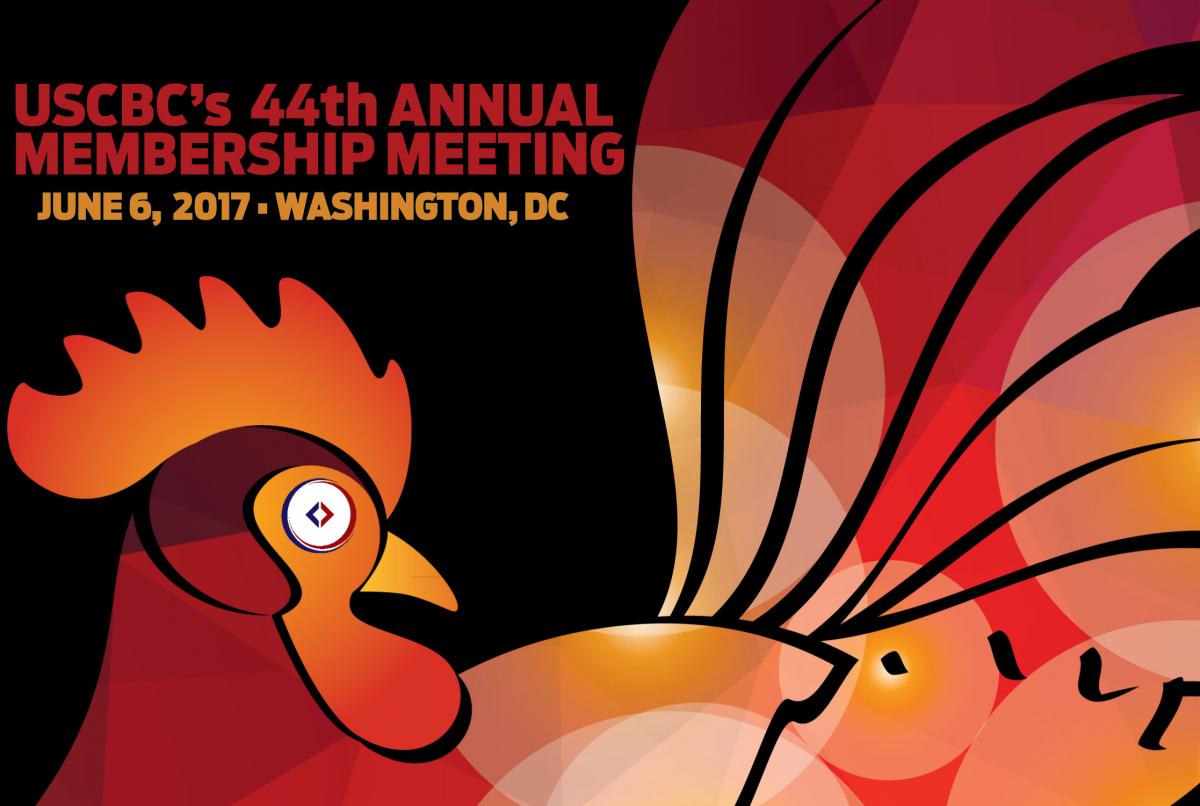 for underwriting USCBC's 44th Annual Membership Conference


Additional sponsorship opportunities are available.
Companies interested in this valuable branding and visibility opportunity
contact Gloria González-Micklin
Join the US-China Business Council (USCBC) and experts from the business, academic, and policymaking sectors for an overview of the latest economic trends in China and important issues in US-China commercial policy.
This event is open to business executives from USCBC member and prospective member companies.
Annual Meeting to include:
China's Economy at Mid-Year: Richard Lung

, senior director and international economist, Visa, will discuss the health of the Chinese economy including growth prospects and issues that could derail the effort to rebalance toward a more sustainable, consumer-driven economic model. 

China's 19th Party Congress and Upcoming Leadership Changes: Professor Joseph Fewsmith

, director of Frederick S Pardee School of Global Studies at Boston University, will discuss how China's upcoming leadership changes might affect China's domestic policies, such as reforms and openings, and US-China bilateral relations.  In 2013, Fewsmith provided insight on the structural governance issues that Xi Jinping faced on as the new leader of the Communist Party.

China's Operating Environment: A View from the Field: Jacob Parker

, vice president of China operations at USCBC, will provide on-the-ground insight into current trends in the Chinse operating environment for US businesses. 

Keynote From a senior Trump administration official: 

Presidents Donald Trump and Xi Jinping recently met at Mar-a-Lago and put in motion a new dialogue structure and a "100-day plan" to address fairness issues in the economic and commercial relationship. A senior official will present the latest in the developing Trump administration's trade policy toward China.

A Roadmap for Dealing with China: 

A panel of three experts with first-hand experience on the policy challenges with China and the tools to address them will share their perspective on the best way to structure and implement results-oriented engagement with China.
Additional speakers to be announced soon
Don't miss:
Strategic insight on the latest economic and political developments affecting commercial relations with China

Presentations from expert first-hand observers on China's economy and politics.

Sharing effective practices and network with fellow business executives, leading China watchers in the think tank community, and other special guests
USCBC Member Registration (Conference and Reports):
Standard Registration fee: $425
USCBC Non-Member* Registration (Conference and Reports):
Standard Registration Fee: $525
*Non-member registration is available to USCBC member prospect companies only. Qualified USCBC member prospects include US-incorporated companies involved in trade and investment with China.
Cancellations for refunds must be received in writing by 5:00 pm ET, Tuesday, May 30, 2017. No-shows will be billed.
USCBC 44th Annual Membership Meeting and Board Reception (June 6 & 7)