Briefing from Consulate on John Kerry's Shanghai Visit and Leaders Climate Summit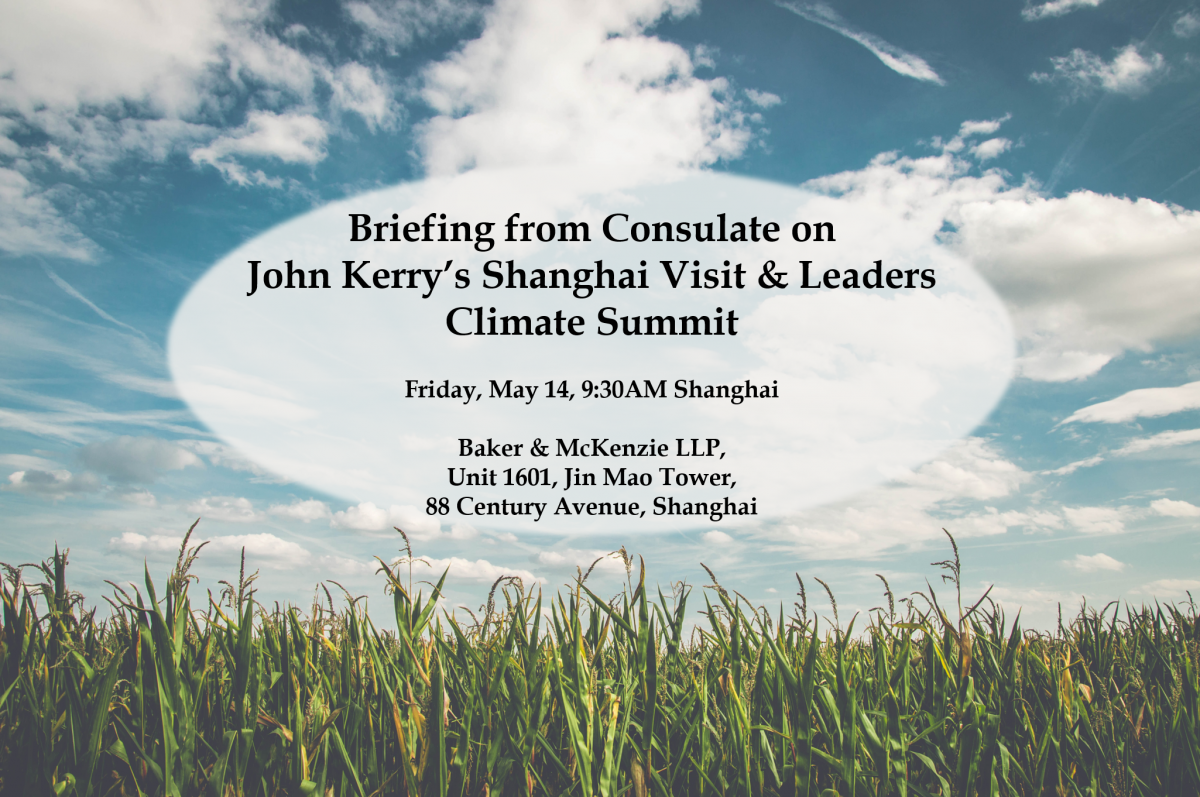 The US-China Business Council is delighted to present an off-the-record, closed door briefing on recent US-China interactions on climate change by Chris Allison, Political & Economic Section Chief of the U.S. Consulate in Shanghai. Mr. Allison will provide background and analysis on U.S. Special Envoy for Climate John Kerry's recent visit to Shanghai and on the Leaders Climate Summit in Washington before opening to Q&A. The program venue, including coffee & other refreshments will be provided by USCBC member and esteemed law firm Baker McKenzie, and the firm's own Howard Wu, Chief Representative, will moderate the Q&A. Topics will include:
Context on U.S.-China climate diplomacy in the broader framework of bilateral relations.
Recent announcements about U.S. climate policy and actions.
Priorities and next steps for U.S. climate diplomacy.
Seats are be limited and will be filled on a first come first serve basis.
This event is for US-China Business Council and invited guests only and will be off-the-record. Registration is required. The deadline to register is May 13 at 12:00PM China Standard Time.