China's Foreign NGO Law in Practice
Seven months into the implementation of China's foreign NGO management law, a number of organizations have successfully received their registration materials and are beginning to operate normally. Join experts from K&L Gates and the US-China Business Council (USCBC) in Beijing to discuss how NGOs have registered to become compliant with the new rules, what issues other organizations have experienced, and best practices for navigating the process and interacting with government regulators.
David K.Y. Tang, Managing Partner, Asia for K&L Gates will lead a panel to discuss key areas of the law's implementation. Joining Mr. Tang on the panel will be Jake Parker, Vice President of China Operations at the US-China Business Council, and Elizabeth Knup of the Ford Foundation to discuss their perspectives on the application and approval process.
Please join us for this exclusive event on Tuesday, August 29.
14:30 – 15:00: Registration
15:00 – 16:00: Presentation
16:00 – 16:30: Q&A
Seating is limited and available on a first-come first-serve basis. The event will be off-the-record, and media will not be present.
David Tang is the Managing Partner, Asia for the Firm and his law practice concentrates in the areas of foreign investment, cross-border financings, mergers and acquisitions, and real property related transactions. He has more than 30 years of transactional experience in the Greater China market. Mr. Tang was managing partner of Preston Gates & Ellis LLP from 1995 – 1999, a predecessor law firm to the formation of K&L Gates LLP. Euromoney's Guide to Leading Practitioners lists him as one of the pre-eminent practitioners in the area of M&A in China and Real Property. He is also included in the Best Lawyers and the International Who's Who of Business Lawyers for Corporate Law and Real Estate Law.
Among his activities, Mr. Tang is on the Council of The American Law Institute, the Boards of the Blakemore Foundation and the National Bureau of Asia Research, is a member of the Council of Foreign Relations and was a former Chair of the Anglo American Real Property Institute and American Bar Foundation. He served on the Board of the Federal Reserve Bank of San Francisco from 2002 – 2008 and as its Chair from 2006 – 2008. He currently chairs the American Bar Association Task force on Trade in International Legal Services.  Mr. Tang holds an AB (magna) from Harvard University; a JD from Columbia University; and a certificate from The Hague Academy of International Law.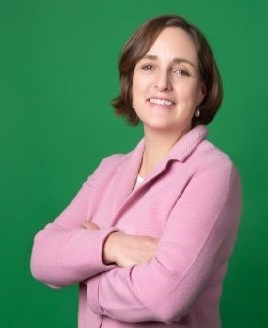 Elizabeth Knup is the foundation's representative in China, overseeing all grant making in the country from our office in Beijing. She has focused on helping disadvantaged people and communities participate as partners in China's development and share the opportunities for an equal access to public resources and services.
Over her distinguished career, Elizabeth has worked to develop stronger ties between China and the rest of the world in the education, nonprofit, and business sectors. Before joining Ford in 2013, she served as chief representative of Pearson, one of the world's foremost education and publishing companies. Her work at Pearson built on her earlier experiences with Kamsky Associates, the Hopkins-Nanjing Center for Chinese and American Studies, and the National Committee on United States-China Relations.
Elizabeth has lived in China since 1998 and has served as a member of the board of numerous nonprofits seeking to build the capacity of civil society in China and around the world. These include the Institute for Sustainable Communities, the Capacity Building and Assessment Center, and the Global Environment Institute. She formerly served on the Board of Trustees of the Lingnan Foundation, a supporter of education initiatives in southern China.
Elizabeth holds a master's degree in Chinese studies from the University of Michigan. She earned her bachelor's degree in political science from Middlebury College, where she began studying Chinese.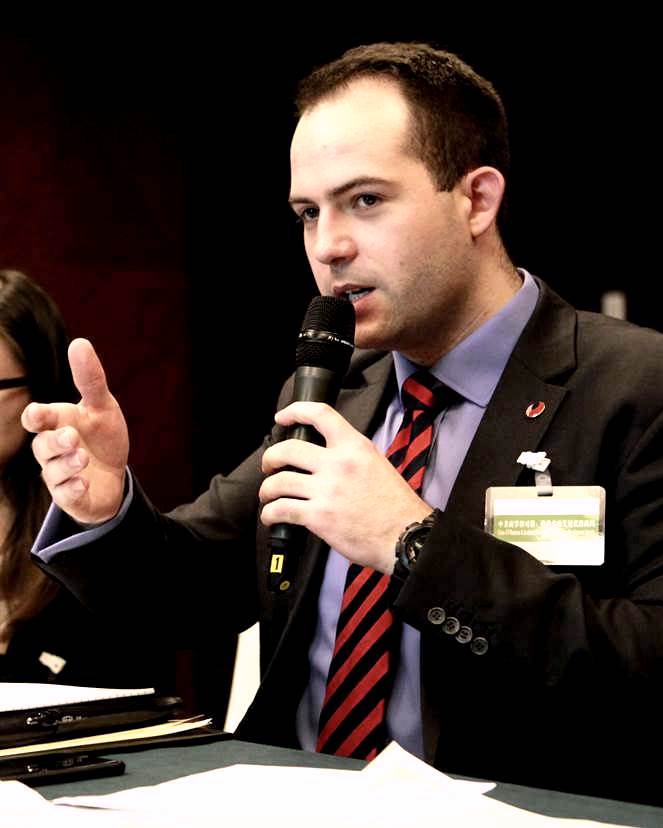 Jacob Parker is the vice president of China operations at the US-China Business Council. In this role he manages USCBC's two offices in Beijing and Shanghai and oversees the development and execution of China-based research, reporting, and programming on trends of importance to US businesses operating in China. He has worked on a variety of international public and private projects throughout his career.
Before joining USCBC, Jacob worked as a program manager at Philips Healthcare where he oversaw implementation of ExIm Bank, Nordic Investment Bank, and Ashra Bank international government loan projects for developing medical infrastructure in China. Prior to that, as the director of operations of the USA Pavilion Shanghai Expo 2010, Jacob was responsible for the set-up, maintenance, and general operation of the pavilion, and for sharing American culture and values with the more than 7 million visitors during the six months of operation.