CPTPP—What's Next for the Trade Pact? Can China Really Join? Will the US Reconsider?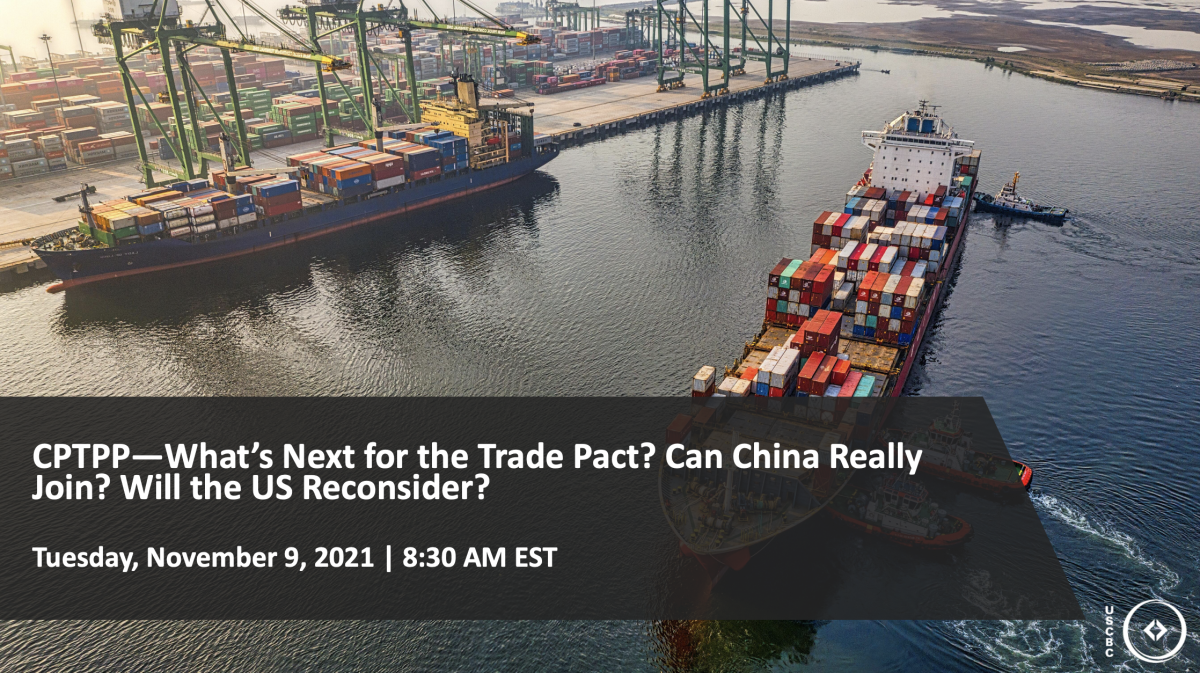 The United States backed away from its own multilateral trade initiative in early 2018, when President Trump withdrew us from the Comprehensive and Progressive Agreement for Trans-Pacific Partnership (CPTPP). The now-11-member alliance—which includes Australia, Brunei, Canada, Chile, Japan, Malaysia, Mexico, New Zealand, Peru, Singapore, and Vietnam—offered an opportunity to enshrine important trade disciplines in our commercial dealings with these other Pacific coast nations.
The Obama Administration envisioned it as an important aspect of a broader US pivot to Asia—a means of managing Chinese economic influence with many of its own Pacific trading partner in both hemispheres, and leverage to encourage China to adopt more of the trade practices that the US and other trading partners have hoped it would eventually embrace more fully.
Some policymakers believe the United States should reconsider its decision to back out of the agreement, and China's decision in September to file a formal application for membership has lent a sense of urgency to this view. But the Biden Administration has yet to announce any plans along those lines.
It is also unclear if China could or would meet the conditions required for membership. What to make of China's application? And what should the United States do next? Please join us for a discussion with Wendy Cutler, Vice President of the Asia Society Policy Institute.
This event is for USCBC member companies, members of supporting organizations, and invited guests only. Please register using your work email so that we don't mistakenly decline you. Registration is required. The deadline to register for this program is on November 8 at 2:00 pm ET.