Data Governance + Cyber Working Group Inaugural Meeting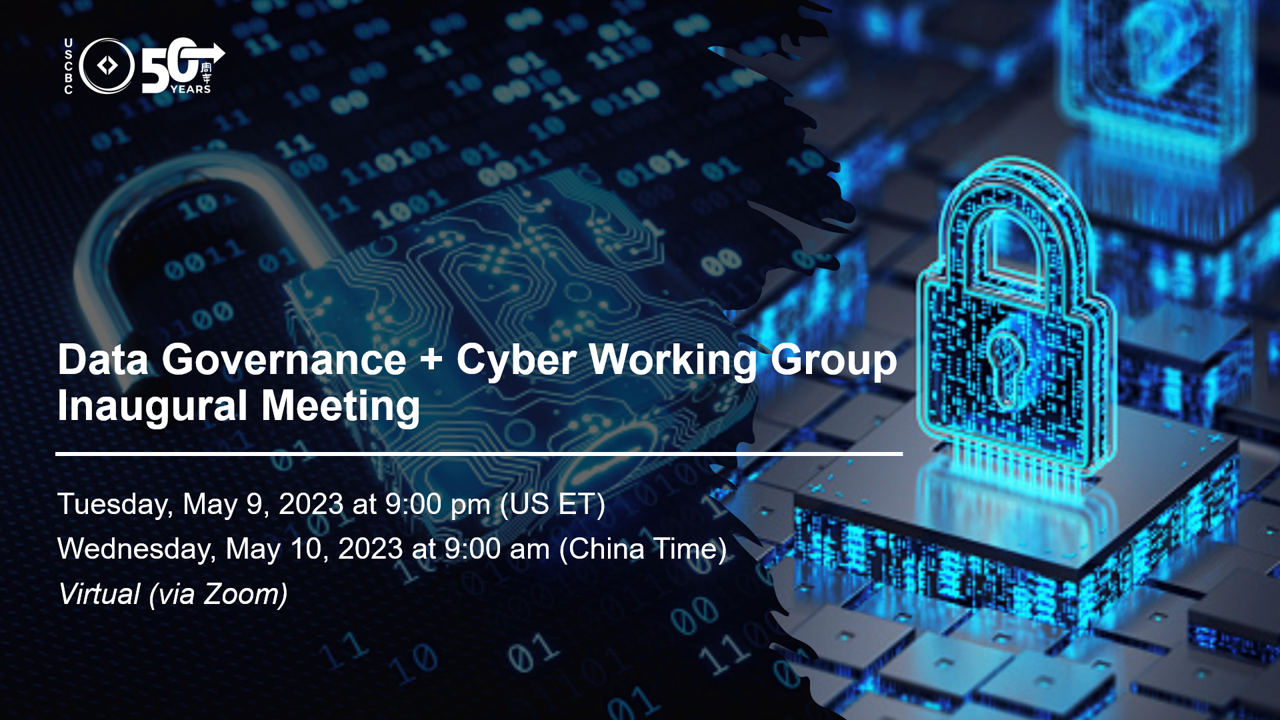 USCBC is formalizing its long-standing work stream on China's data governance and cyber policy work by standing up a working group to create a monthly discussion platform between companies to share latest feedback on sentiments and challenges, in addition to our regular expert briefings and other related advocacy activity. After this inaugural meeting, we will circulate a recurring calendar RSVP for interested parties to join the working group discussions monthly. The conversation will be held fully off the record.
This event will be held online on May 9 at 9:00 PM ET / May 10 at 9:00 AM PRC.
USCBC will share an agenda several days in advance to the meeting.
This event is for USCBC member companies and invited guests only. Registration is required. Please register using your work email so that we don't mistakenly decline you. The deadline to register for this program is on Tuesday, May 9 at 2:00 AM ET.