Government Procurement: Policy Changes in the US and China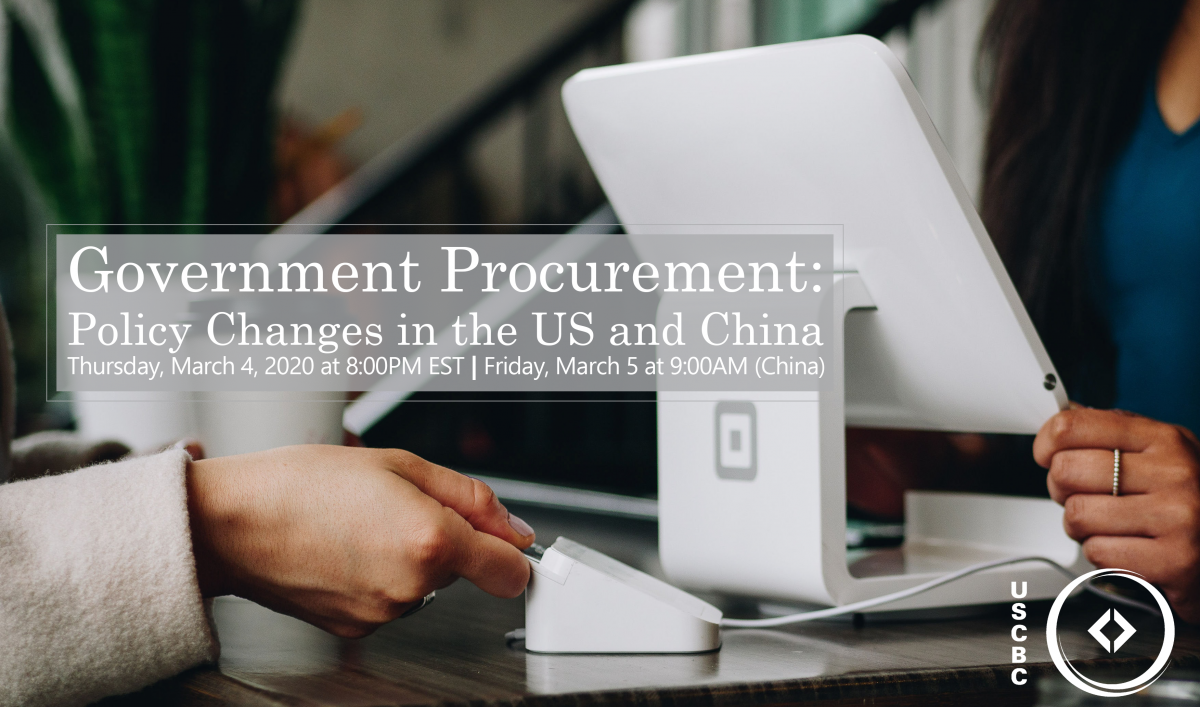 Over the past two years, the United States and China have proposed major changes to government procurement policies. China released revised drafts of the Tendering and Bidding Law and the Government Procurement Law, as well as a new Foreign Investment Law, which promises equal treatment in the procurement process for foreign-invested enterprises in China. Meanwhile, former President Trump issued a number of Buy American directives, and President Biden issued his first Made in America order on January 25.
Please join the US-China Business Council for a discussion of these developments with Jean Heilman Grier, trade principal at Djaghe, LLC and former senior procurement negotiator at the Office of the US Trade Representative. The event will also feature discussion of President Biden's Buy American Plan, prospects for China's accession to the WTO's Government Procurement Agreement (GPA), and government procurement challenges in China.
This event is for US-China Business Council members and invited guests only. Registration is required. The deadline to register is March 3 at 2:00PM EST (US) | March 4th at 3:00AM (China). Dial-in and virtual meeting information will be sent out on March 3 at 3:00PM EST.