How American Companies are Approaching China's Data, Privacy, and Cybersecurity Regime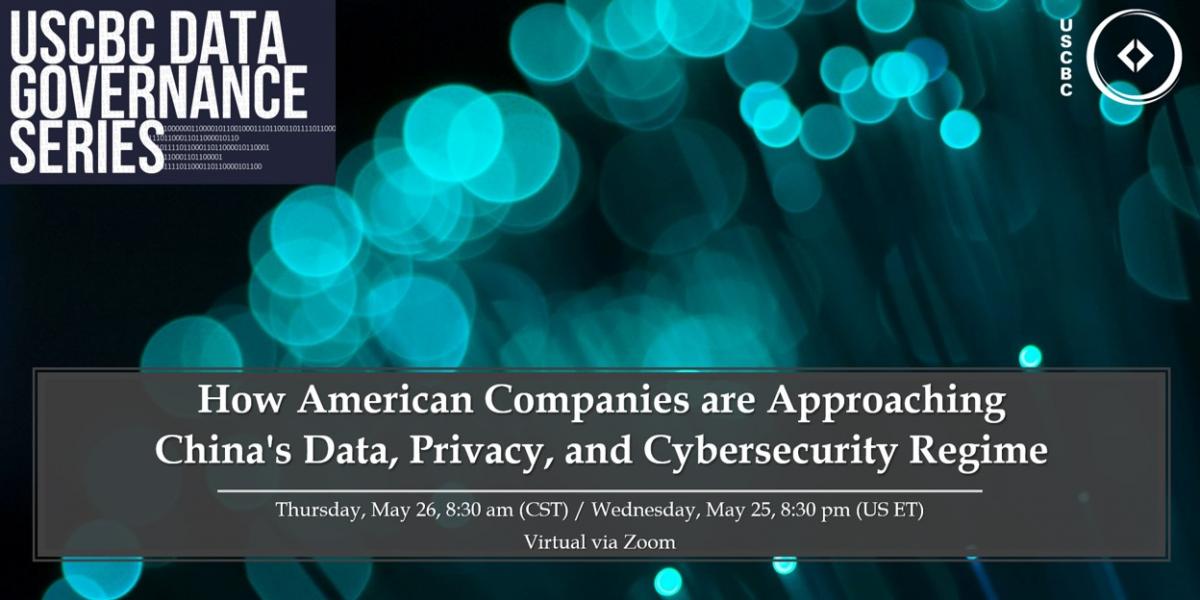 This virtual event will highlight key findings from USCBC's benchmarking report, as well as insights from Graham Webster, Chief of the DigiChina Project at Stanford University.
This event is open for USCBC member companies and invited guests only. Registration is required. Please register using your work email so that we don't mistakenly decline you. The deadline to register for this program is on May 25 at 2:00 pm CST (or May 25 at 2:00 am US ET). Dial-in information will be provided upon registration approval on May 25 at 3:00 pm CST (or May 25 at 2:00 am US ET).