Implications of Revoking China's PNTR Status: Report Release and Briefing with Oxford Economics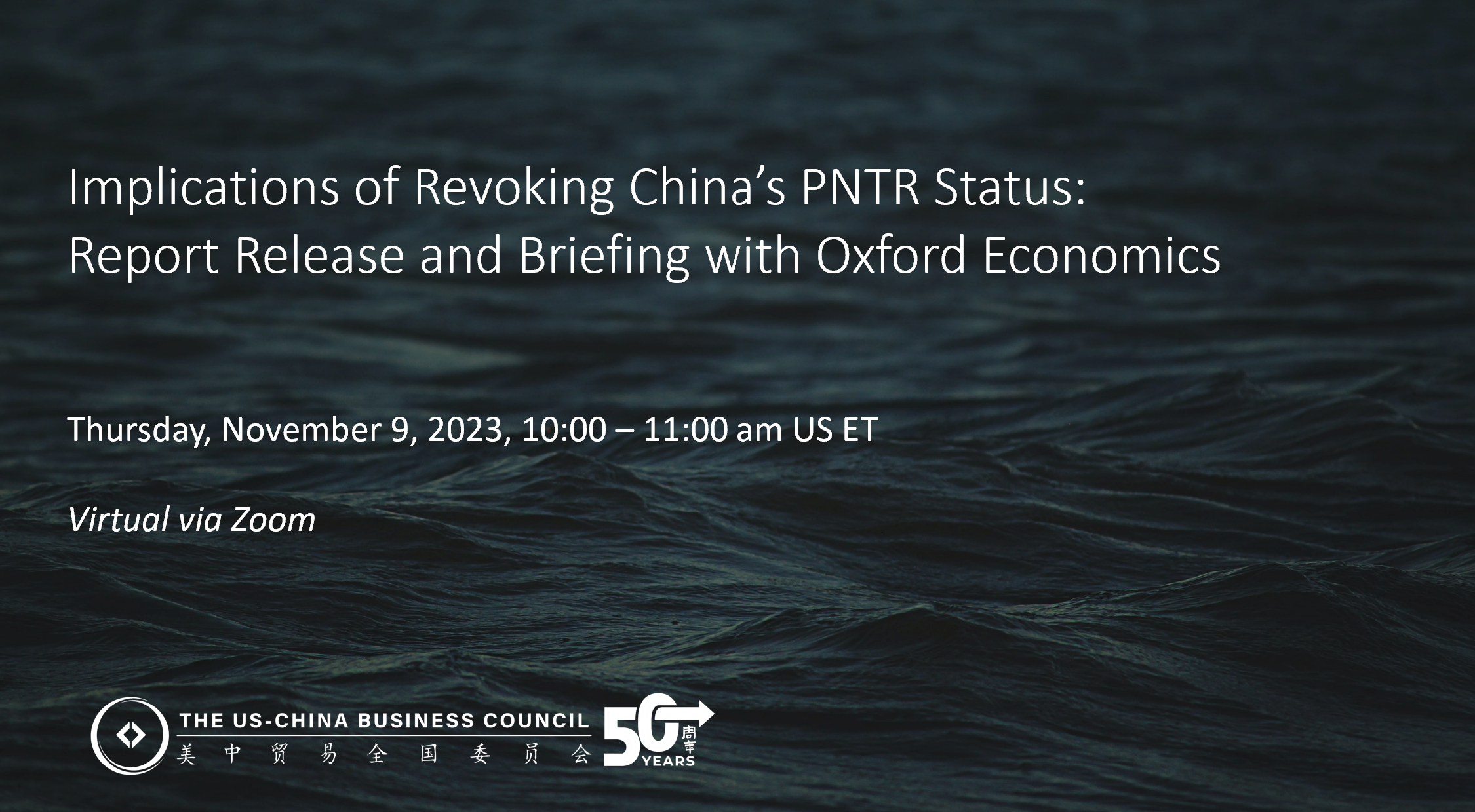 In collaboration with USCBC, Oxford Economics has just unveiled a report exploring the repercussions of Congress withdrawing China's Permanent Normal Trade Relation's (PNTR) status and implementing heightened tariffs on all Chinese imports. This comprehensive analysis delves into the tangible impacts of revoking PNTR on the American economy, businesses, and consumers. On November 9 at 10 am US ET we invite you to join USCBC and experts from Oxford Economics, David Schockenhoff, Head of US Macro Consulting and Michael Kleiman, Associate Director, Head of Macro Consulting, Americas to delve into the data, acquire valuable insights, and answer any questions about the report's findings.
This event is for USCBC member companies only. Registration is required. Please register using your work email so that we don't mistakenly decline you. The deadline to register for this program is on Wednesday, November 8 at 2:00 pm (US ET).