NASDAQ, China, and the Struggle for Access to US Capital Markets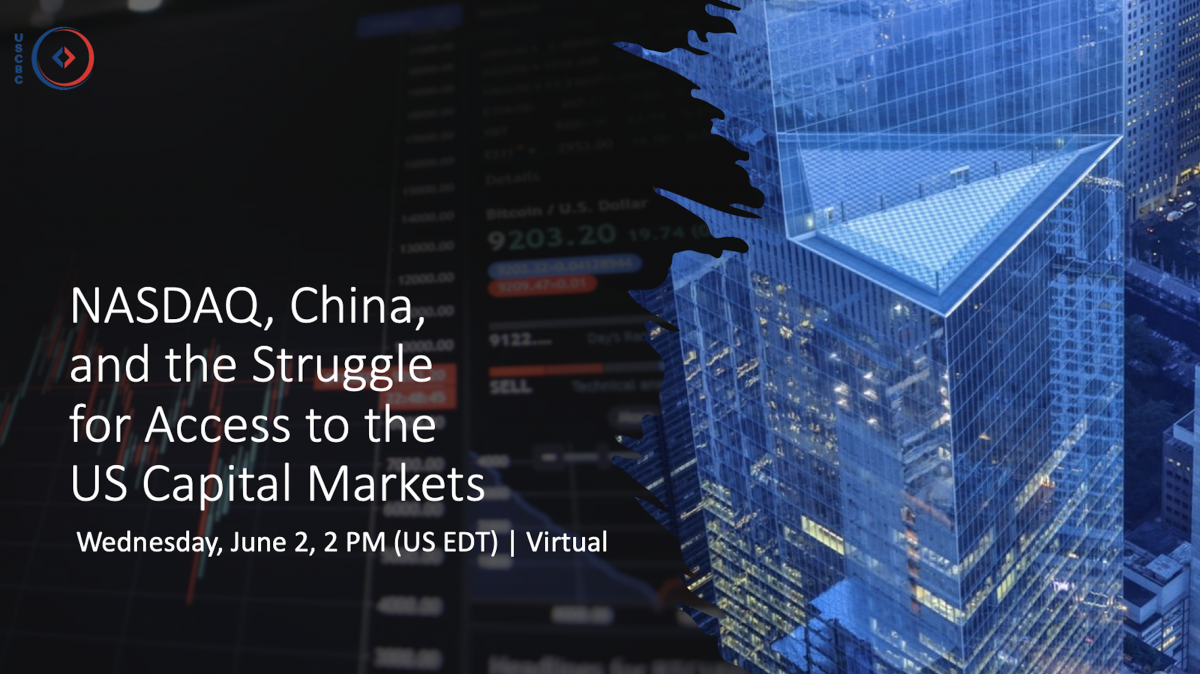 In a series of unprecedented moves, the US has delisted some China companies from US stock exchanges and may restrict others from participating. Where are these actions headed and who do they affect? Will the Biden administration continue, even double down, on the Trump administration's restrictive approach? How will China respond? What is the proper balance between national security and economic priorities?
Join a team of NASDAQ senior executives led by Senior Vice President and Senior Deputy Chief Counsel Jeffrey Davis for a presentation and conversation about these important questions.
This event is for USCBC/co-host member companies and invited guests only. Registration is required. The deadline to register for this program is on June 2 at 1:00PM ET. Dial-in information will be provided upon registration approval on June 2.