Navigating China's FDI and National Security Review in the US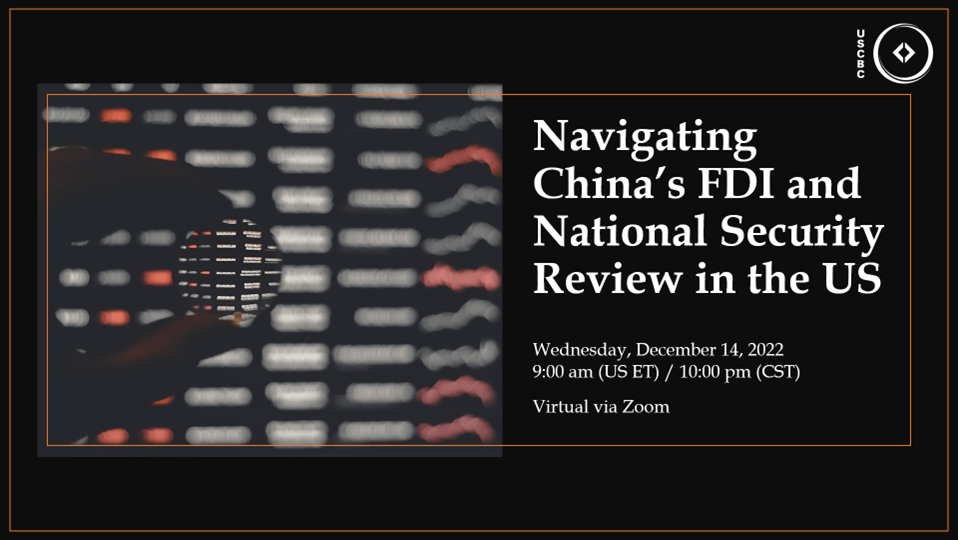 Foreign direct investment (FDI) screenings are becoming stricter and more prevalent globally. In practice, many jurisdictions are increasingly targeting Chinese investments. But how has China reacted to inbound transactions by US investors amid the current US-China geopolitical tension? In this webinar, Michael Han and Yingjie Kang, partners at Fangda Partners, a leading Chinese law firm, and Jing Zhang, Partner of the Government and International Trade Group at Mayer Brown, a leading international firm, will provide insights into the key issues that US investors face following new Chinese measures that came into force in early 2021 and a potential outbound investment review regime being debated in the United States.
The discussion will center around the following topics:
·        How does national security review impact US investment transactions?
·        What types of transactions are caught?
·        What sectors are subject to scrutiny?
·        What are the review procedures and timelines?
·        What are some best practices to navigate the process?
·        Implications of a potential US outbound investment review regime
This webinar is scheduled for 9 am US Eastern Time (10 pm China Standard Time) on Wednesday, December 14. We hope to accommodate members located all around the world to join this robust discussion. The event will be held in English.
This event is for USCBC member companies and invited guests only. Registration is required. Please register using your work email so that we don't mistakenly decline you. The deadline to register for this program is on Tuesday, December 13 at 2:00 PM US Eastern Time (3:00 AM China Standard Time on December 14). The webinar Zoom link and dial-in information will be sent upon registration close on December 13 at 9:00 PM US Eastern Time (10:00 AM China Standard Time on December 14).