Pew Research Center Briefing: Global Perspectives Toward the US and American Perceptions of China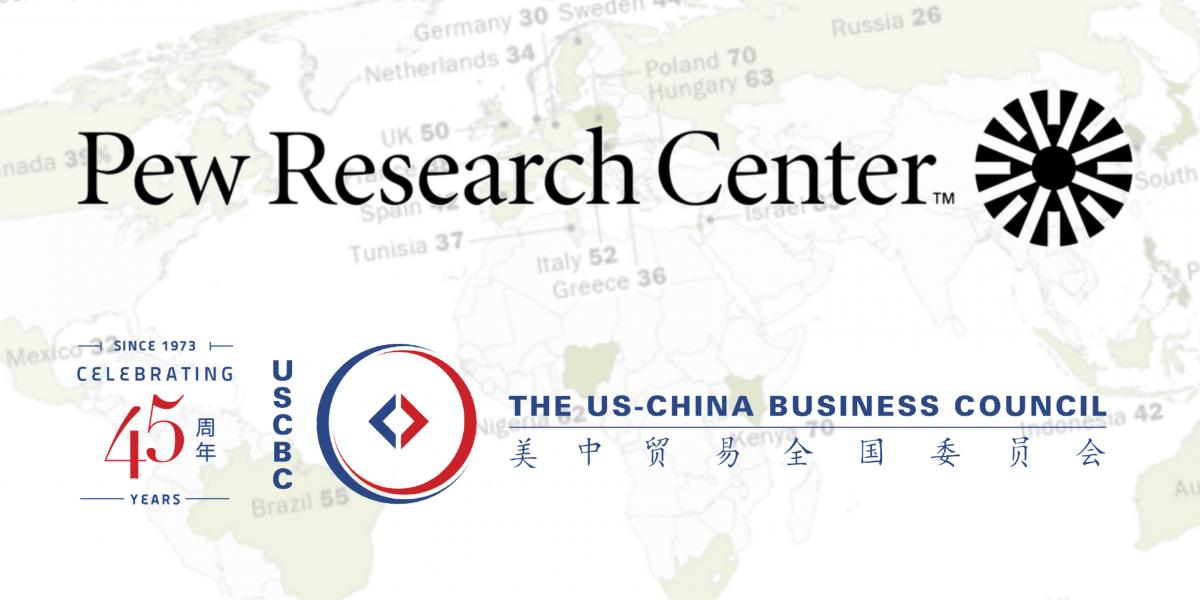 The US-China Business Council (USCBC) will host Richard Wike, director of global attitudes research at the Pew Research Center, to discuss the Center's recent reports on America's global image and American perceptions of China in the Trump era. Pew's 25-nation survey of America's global image explores international perceptions of America's role in the world and the balance of power with China as the second anniversary of Trump's election approaches. The Center's report on American perceptions of China examines trends in American attitudes toward China across different age groups and political leanings.
Pew Research Center is a nonpartisan fact tank that informs the public about the issues, attitudes and trends shaping America and the world.
This event is for USCBC member companies and invited guests only. Registration is required.