Shanghai 2019 USCBC China Forecast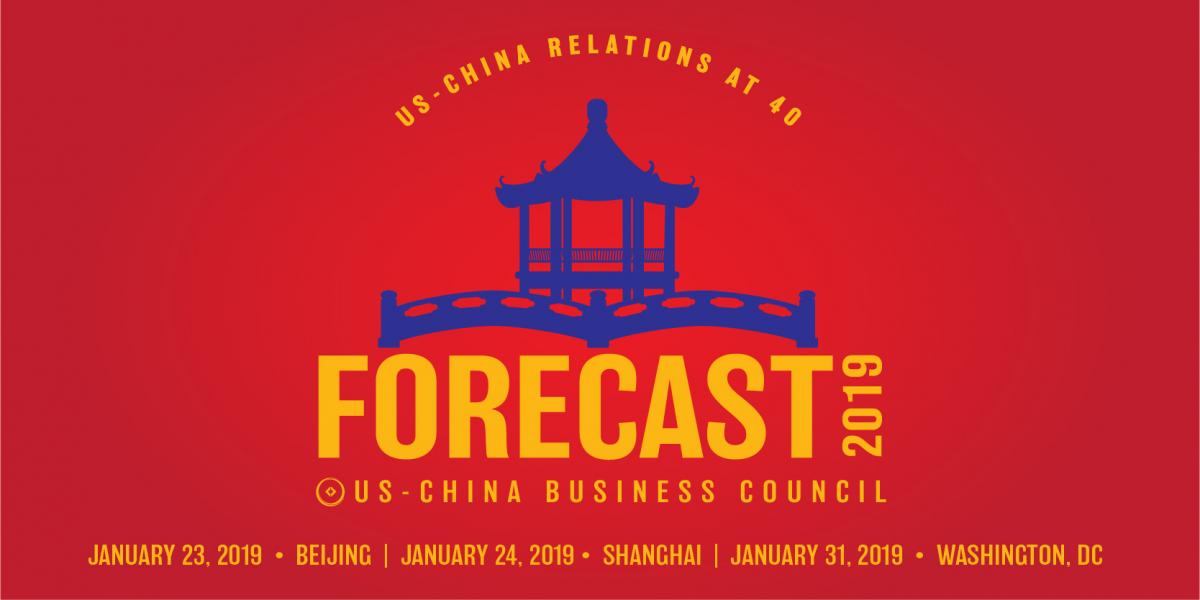 The US-China Business Council (USCBC) invites members to join the Shanghai USCBC Forecast program and reception on January 24, 2019. This half day event will feature a comprehensive outlook for the China business and policy environment in the year ahead, as well as developments in US-China ongoing trade negotiations. The program will provide an opportunity for companies to learn more about what may be ahead with ongoing US-China tensions and the perspective is from the US side from USCBC Washington, DC leadership. The program will also provide a detailed outlook on China's economy in 2019 and insights from executives about how they are adjusting business strategies for the upcoming year.
The Shanghai USCBC Forecast will end with reception and will be a good opportunity to engage with USCBC's Senior Vice President Erin Ennis and USCBC member company executives.
Update on US-China Negotiations and the Washington Perspective
Erin Ennis, Senior Vice President, US-China Business Council, will share an update on the US-China 90-day negotiations, trade policy implications of a Democrat-controlled House of Representatives, and recent development of export control legislation.
China Perspective on US-China Relations
Dr. Wu Xinbo, Director, Center for American Studies, Dean of the Institute of International Studies, Fudan University
China's Economy in 2019
Dr. Shaun Roache, Chief Economist, APAC, S&P Global will provide a detailed overview of what to expect of China's economy in 2019 to help China executives better plan their business.
US-China Relations and China Development
Dr. Huang Renwei, Executive Vice Dean of Fudan Institute of Belt and Road & Global Governance, Former Vice President of the Shanghai Academy of Social Sciences
Managing Risk in Heightened Tensions
Regional leadership from USCBC member companies will share best practices for how they are managing risk during heightened tensions. Discussion will range from managing supply chain to crisis communication planning.
Rebekah Lemm, General Manager Asia Pacific, Intralox
Reggie Lai, Vice President, General Manager, China, TE Connectivity
Networking Reception
Wine, beer, and appetizers will be served at the end of the program during a networking session with speakers and USCBC member company executives.