Shanghai China Operations Conference 2018
Supported by the China International Import Expo Bureau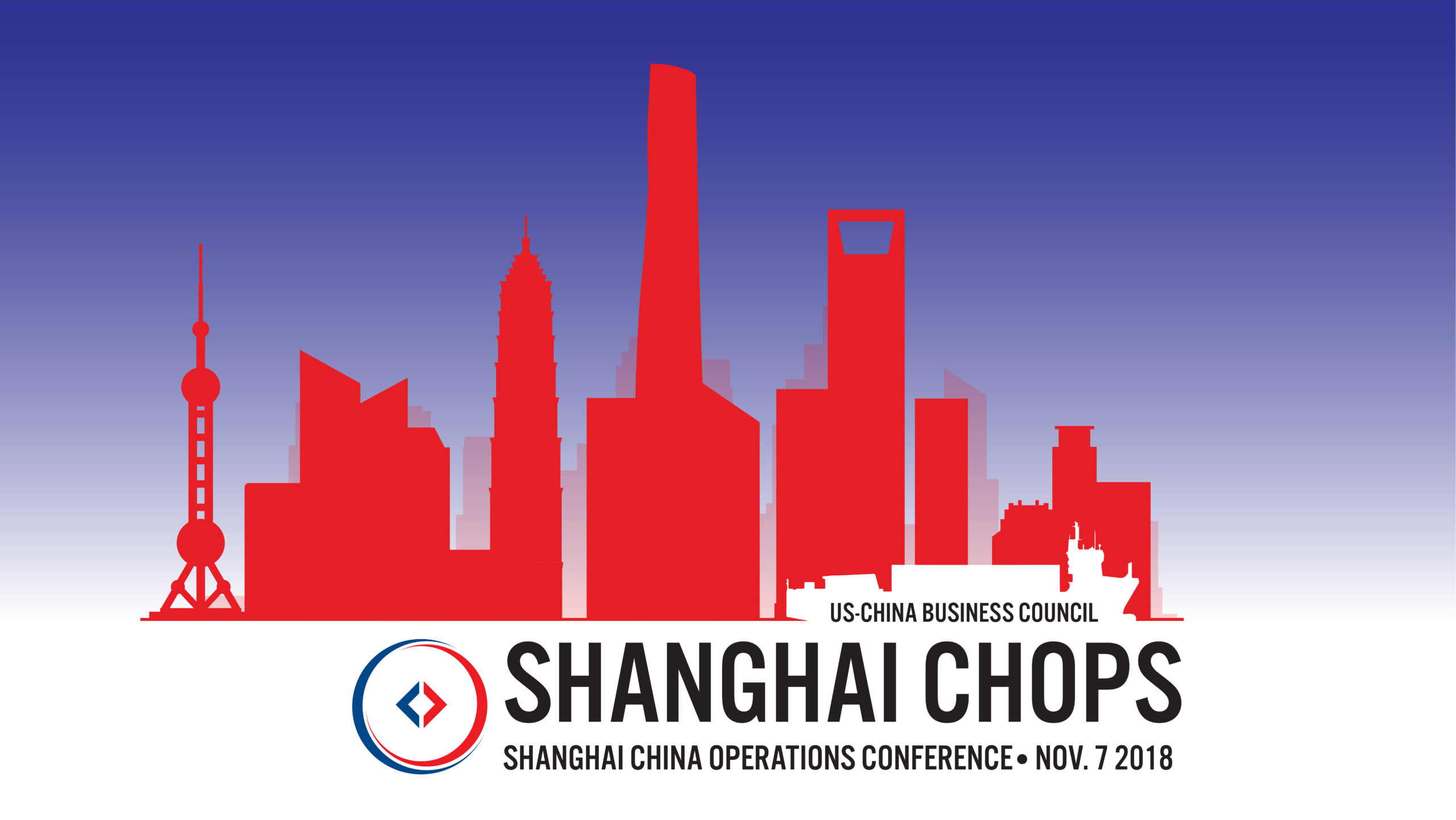 The US-China Business Council (USCBC) held its annual conference on China operations this year as part of the official agenda of the China International Import Expo, a national event gathering senior government officials and global business leaders, with support from the Ministry of Commerce of the People's Republic of China. The event included senior government speakers and senior USCBC member company executive speakers. 
Topics:
Overview of USCBC Policy Work: USCBC Vice President of China Operations Jake Parker opened the program and provided remarks on USCBC's member engagement.

Remarks by USCBC President Craig Allen: USCBC President Craig Allen provided an overview of USCBC's recent policy work, organizational priorities, and the Washington perspective of the US-China economic relationship.

Central Government Speaker on Openings and Reforms: USCBC invited a central government speaker that will be in town for the China International Import Expo to speak to members.

Chinese Academic on China Perspective of US-China Relations

​Wang Xinkui, President, Shanghai WTO Affairs Consultation Center

US Business Outlook on US-China Relations

​David Frey, Partner, KPMG

China's Economy and Business Outlook: With heightened tensions between the US and China, senior economists and business executives provided an overview of the forecast for China's economic growth, and what it means for companies doing business in China.

Jing Ulrich, Managing Director and Vice Chair of JP Morgan Asia Pacific
Liu Hungchih, APAC Senior Vice President, AECOM
 

Senior Executive Panel - Cooperation Expanding Business in the China Market: Senior executives from both leading US companies and Chinese companies shared strategies for being competitive in the China market.
 

Curtis Fergusson, President, Greater China and Korea, The Coca-Cola Company
Mark Wheeler, President, ConocoPhillips China
Eric Pelletier, Vice President, Head of Government Relations, Alibaba Group

Senior Shanghai Government Speaker: A senior Shanghai government speaker addressed the audience.