Shanghai China Operations Conference 2022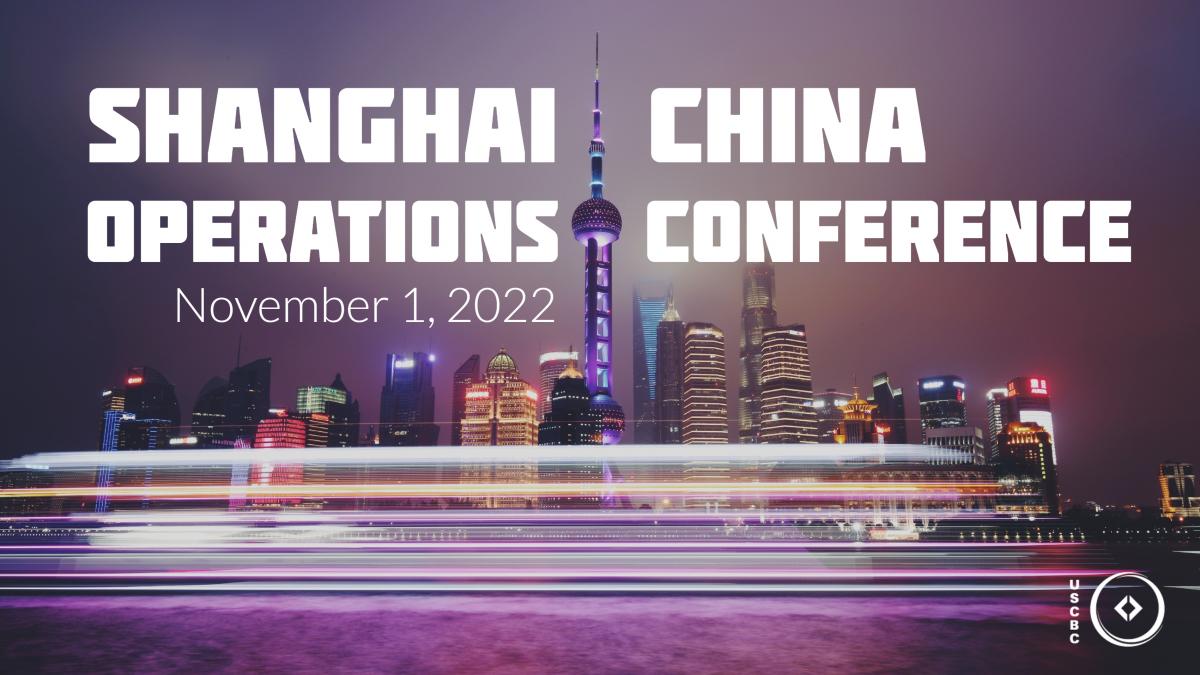 We are pleased to invite you to this year's USCBC Shanghai China Operations Conference, scheduled for 9:00am – 2:00pm, Tuesday, November 1, China Time.
We have a great line up of speakers for this year's annual conference!  Amb. Nicholas Burns and former Chinese Ambassador to the US Cui Tiankai will deliver keynote speeches on the US-China relations. On China's policy, Susan Shirk, one of the most influential experts working on US-China relations and Chinese politics, will join Prof. Wu Guoguang of Stanford University to discuss what policy direction we should expect during in the political transition period. Moreover, Bryan Lanza of Mercury Public Affairs, and Kenneth Jarrett of Albright Stonebridge Group will discuss the implications of U.S. mid-term elections on foreign businesses in China. Fan Gang, Director of China's National Economic Research Institute, and Mattie Bekink, China Director of the Economist Intelligence Corporate Network, will share their observations on the outlook of China's economy. In addition, William Yu, China President of Honeywell, Timothy Huang, Deputy CEO of JPMorgan, and Allen Li, President of Life Sciences Tools China of Danaher, will discuss uncertainties and opportunities for foreign business in China. Liu Meng, Head, Asia and Oceania, United Nations Global Compact China, and Zou Ji, CEO & President of Energy Foundation China will share their thoughts on China's dual carbon goals and the implications.
China Operations Conference 2022 Agenda
9:00am -2:00pm, Tuesday, November 1
Shanghai Jing'an Shangri-La Hotel, 1218 Middle Yan'an Road,
3rd Floor, Magnolia Ballroom
Language: English/Chinese, simultaneous interpretation available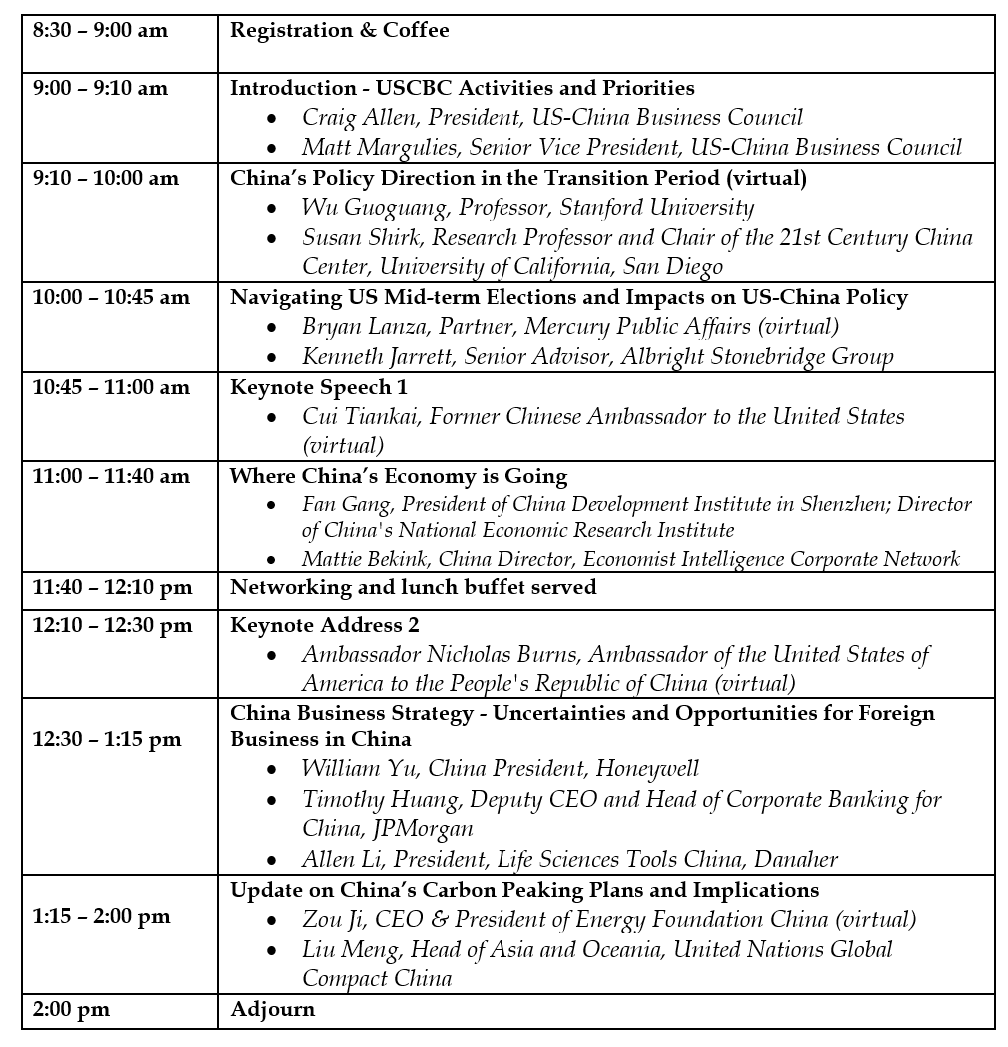 Our Sponsors