Understanding Export Controls with USCBC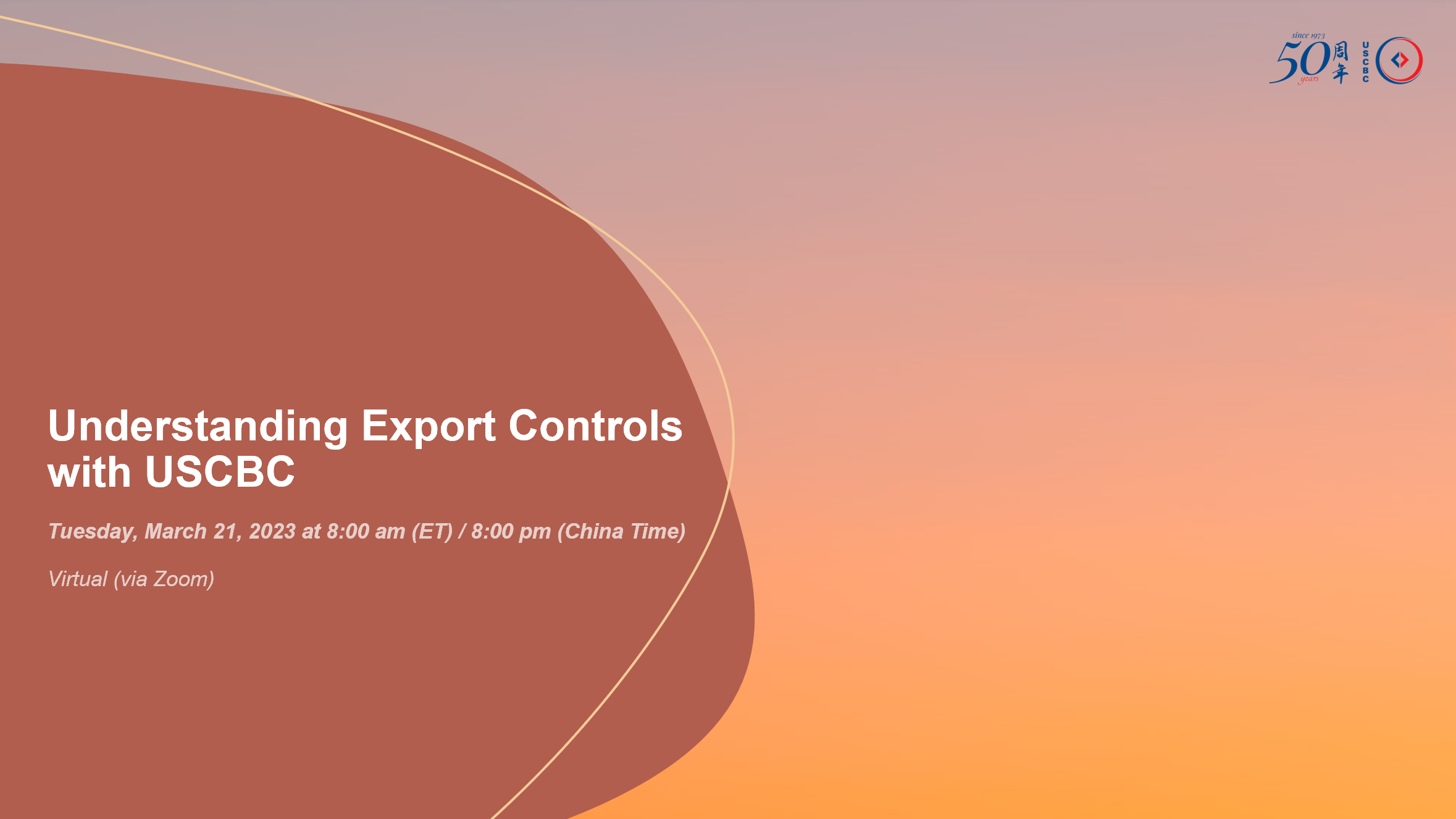 Export controls have emerged an essential piece of the Biden administration's China strategy. Expansive new controls that were introduced on October 7, and an ever-growing entity list, have meant that US companies that do business in China are faced with new hurdles that impact everything from their compliance operations to customer relationships. On March 21 at 8:00 am (ET), George Grammas and Feifei Ren will discuss the evolving state of the US export controls regime, compliance best practices, and strategies for managing commercial and governmental relationships under bilateral pressure. This event will be virtual, off the record, and for USCBC members only.
George Grammas is a partner in the global law practice of Squire Patton Boggs. He chairs the firm's international trade practice, focusing on national security matters such as export controls, sanctions, CFIUS clearance, and other trade and compliance matters. He has served as industry advisor to the US State Department and has held other key leading advisory roles with industry and government organizations around the world.
Feifei Ren is Counsel in Miller and Chevalier's International Department. She focuses her practice on government enforcement actions, internal investigations, economic sanctions, and export controls for a wide range of domestic and international clients. She helps clients design, implement, and improve their compliance programs. Before joining Miller and Chevalier, she worked at Ropes and Gray LLP in New York and Mayer Brown LLP in DC and Beijing.
Zach Tomatz, Business Advisory Services Manager at USCBC's Washington, DC office will moderate the discussion.
The deadline to register for this program is on March 20 at 2:00 pm (ET). This event is for USCBC member companies and invited guests only. Registration is required. Please register using your work email.