U.S. PATENT AND TRADEMARK OFFICE EVENT - Strategies for IP Protection in China: What Upstate South Carolina Businesses Need to Know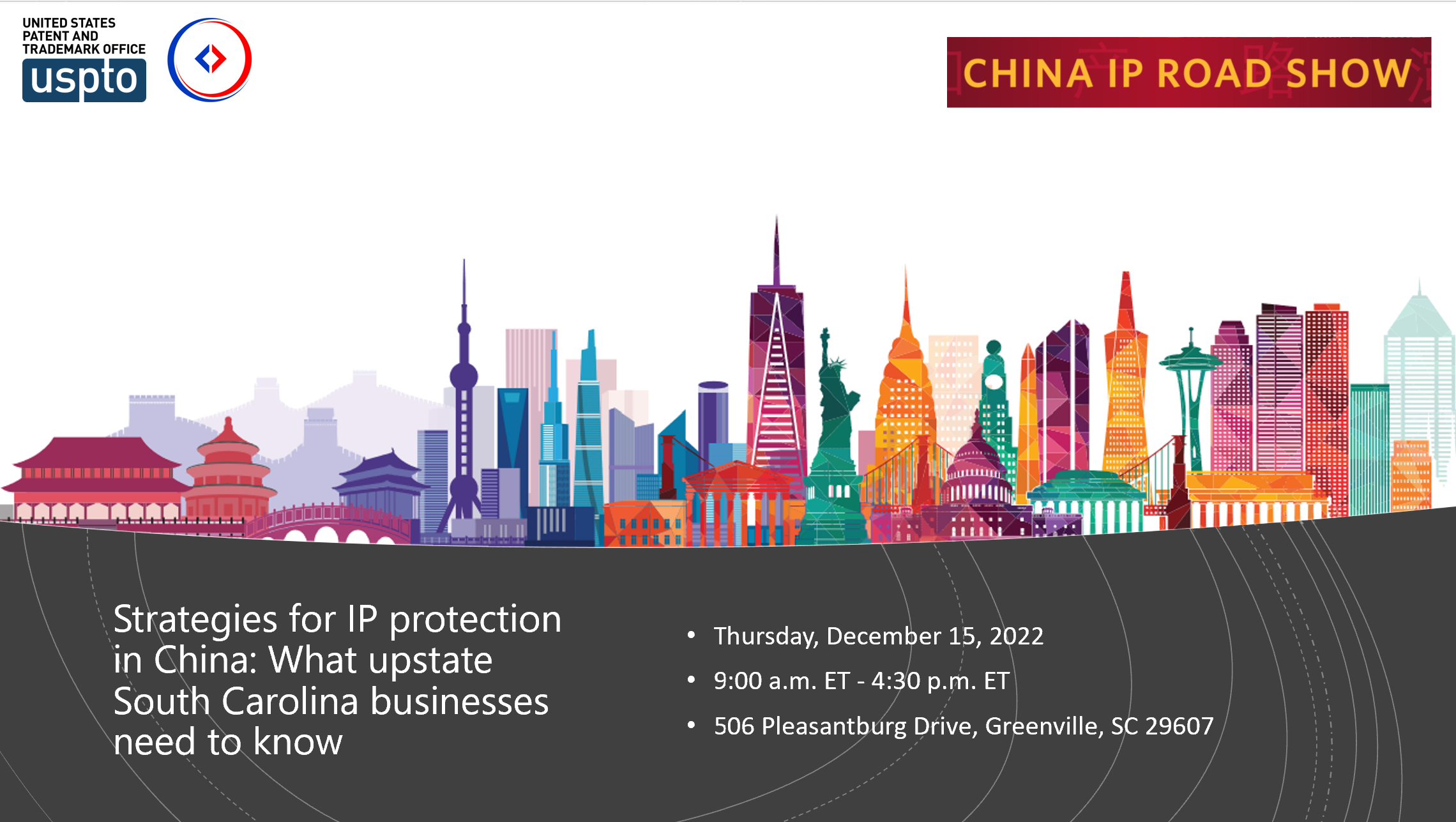 Upstate South Carolina business owners doing business in China may find their valuable intellectual property (IP) is being infringed upon in that country. Even businesses not operating in China may find counterfeit versions of their products for sale in China or the United States. At this free, one-day program, experts from the U.S. government, IP attorneys, and local business people will share insights on how U.S. rights holders can protect their IP in China and the United States. Topics will include: 
Where is China going on IP? 
Enforcing IP rights in the United States and in China 
U.S. government resources for U.S. companies 
IP in China: The Upstate South Carolina experience
What you need to know about protecting your patents, trademarks, trade secrets, and copyrights in China. particularly for small- and medium-sized businesses?      
USCBC Director of Subnational Initiatives Elizabeth Rowland will be participating as a panelist to discuss South Carolina's exports to China and what USCBC member survey results show about USCBC member companies' experiences and impressions of IP protection in China.
This program is one of a series of China IP Road Shows that the U.S. Patent and Trademark Office conducts across the country. For more information, visit the China IP Road Show homepage.
For more information on this event, visit the registration page or contact Nadine Herbert in the USPTO's Office of Policy and International Affairs.
This event is hosted by U.S. Patent and Trademark Office and is open to the public. There is no charge to attend. Space is limited; registration is on a first-come basis.