USCBC's 45th Anniversary Gala

December 5, 2018 | 6:00 – 9:00 pm | The Ritz-Carlton, Washington, DC
USCBC Gala to Occur as President Bush is Remembered
We are all saddened by the passing of President George H.W. Bush this past Friday evening.  As the country mourns the passing of a life-long public servant, the US-China Business Council remembers our 41st President as a man that believed in the importance of the relationship between the United States and China. 
USCBC has decided to continue holding our 45th Anniversary Gala on the evening December 5, at which time we will pay tribute to President Bush's contributions to US-China relations. 
"International exchanges are not a great tide to sweep away all differences, but they will slowly wear away at the obstacles to peace as surely as water wears away a hard stone."
– George H.W. Bush
The Gala program will also:
Feature Ambassador Carla A. Hills, this year's Distinguished Honoree, who served in the cabinet of President George H.W. Bush as United States Trade Representative. She will offer her thoughts and insights on the US-China relationship, how the two nations can engage more constructively, and the role of American businesses in restoring the positive momentum in this vital relationship
Recognize USCBC and its membership's history of expanding and supporting the US-China commercial relationship
Gather 400-500 stakeholders from the business, government, diplomatic, and think tank communities
---
 Corporate tables with 8 - 10 seats and Individual Tickets are available:
Join the nearly 50 American companies that are already supporting this annual premier event. Contact Gloria Gonzalez-Micklin to sponsor a table.
We look forward to seeing you at our 45th Anniversary Gala to remember our 41st President as one of the architects of modern US-China relations, to honor Amb. Carla Hills, and to celebrate USCBC's and our members' leadership, achievements, and partnerships in developing US-China commercial relations over the past 45 years!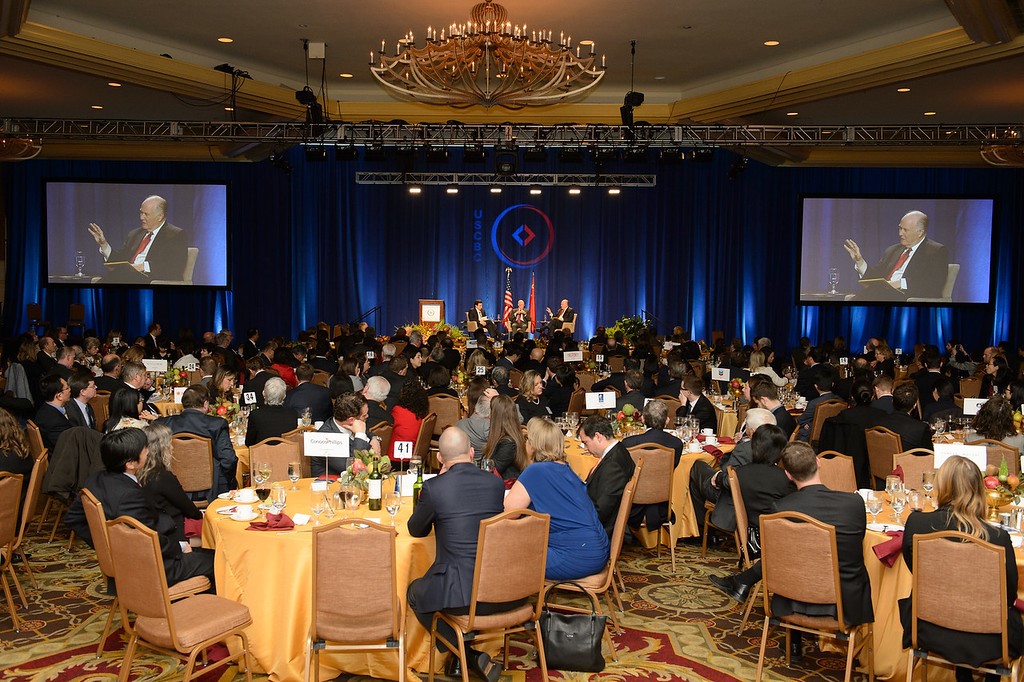 ---
Thank you to the following corporate sponsors that have already pledged their support:
Leadership:
Chubb, Walmart, Inc., Xcoal Energy & Resources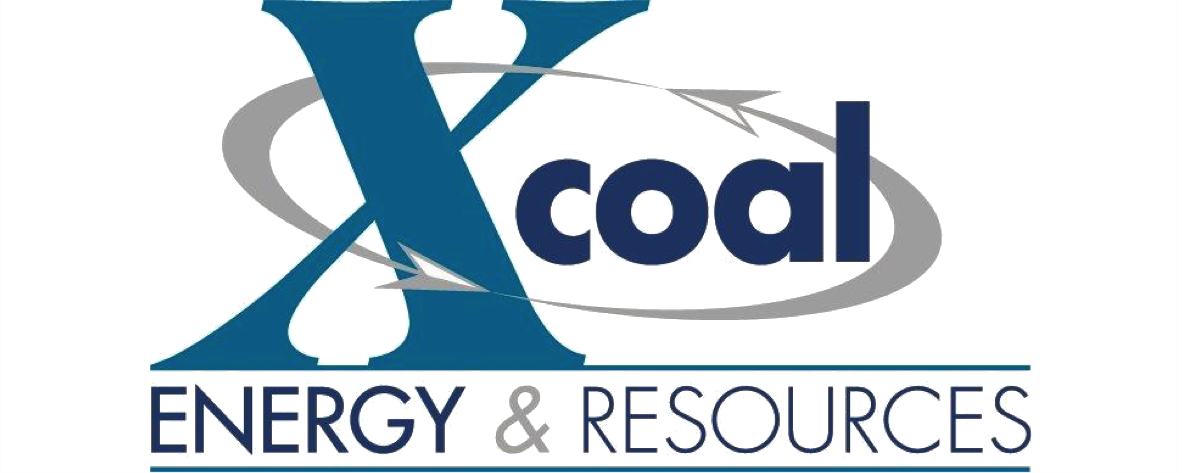 ---
Discounted Lodging:
To reserve lodging at the standard rate at the Ritz-Carlton Washington D.C. for December 4-6, book online or by phone (1-800-558-9994 and reference USCBC)
Discounted lodging ($189++ USD/night) remains available at the Hilton Garden Inn Washington DC/Georgetown Area from December 4-6. Please book online here and check the "USCBC" box by TODAY, Tuesday, November 13, 2018.  
---
All Gala Sponsorship and Individual Ticket Forms:
Sponsor Pledge Form | Sponsor Opportunities & Benefits | Special Publicity Benefits and Deadlines | Sponsor Guest List | VIP Nomination Form | Purchase an Individual Ticket Online | Lodging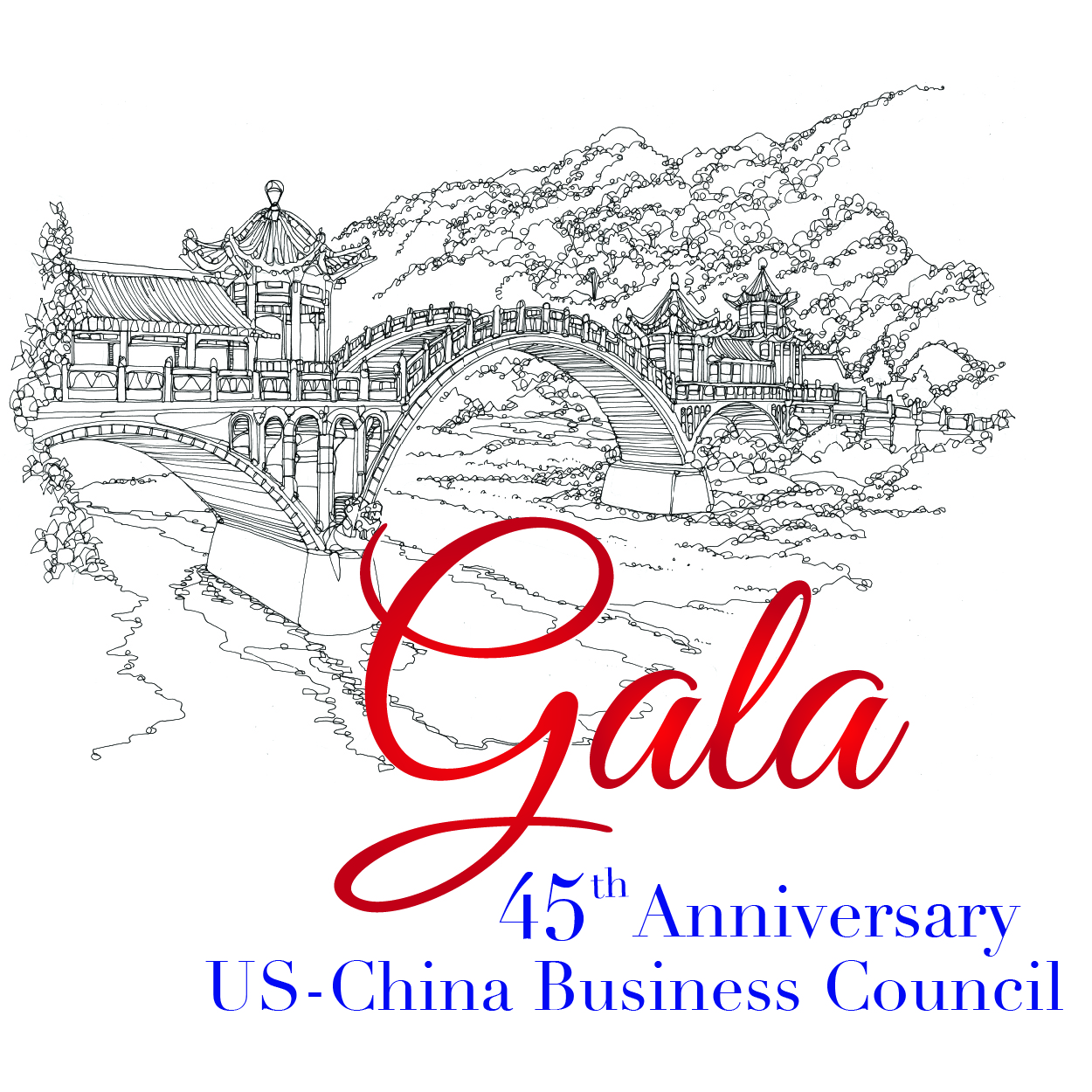 On behalf of all of us at the US-China Business Council, we would like to thank our event sponsors and member companies for their generous support of USCBC's 45th Anniversary Gala and Tribute to President George H.W. Bush held on December 5, 2018 at the Ritz-Carlton Washington, DC.
USCBC Chair Evan Greenberg and President Craig Allen served as senior hosts. Nearly 450 leaders from the business, government, diplomatic, and think tank communities were in attendance. China's top envoy to Washington, DC, His Excellency Cui Tiankai, was among the distinguished guests.
Ambassador Carla A. Hills, this year's USCBC honoree, received a standing ovation from Gala attendees in recognition of her enduring contributions to bilateral and multilateral trade and investment agreements which have facilitated and expanded regional and global trade for decades. USCBC Chair Greenberg recognized Ambassador Hills as one of the country's leading foreign policy experts for her service in two presidential cabinets, first as Secretary of the Department of Housing and Urban Development for President Gerald R. Ford and then as the United States Trade Representative for President George H. W. Bush. In her brief remarks, Ambassador Hills reminded us of the late President Bush's dream that the United States and China will "continue working together toward a full partnership and friendship that will bring peace and prosperity to people everywhere," and emphasized the need for positive engagement in the bilateral relationship now more than ever.
In lieu of a physical gift, USCBC made a monetary donation on behalf of Ambassador Hills to the US-Asia Institute's Szymanski Rule of Law Exchange Program. Funds will be used to support the immersion program for top Chinese and American law students and future leaders in each other's legal systems.
USCBC President Allen highlighted the important role the US-China Business Council plays in advocating for American business in China. While these may be turbulent times, we are dedicated and committed to bilateral engagement, mutual respect, compromise, and peaceful resolution of differences; "the trade and investment relationship between our two countries has always been the foundation upon which the bilateral relationship rests."
During Ambassador Cui's remarks on outcomes of the G-20 meeting and perspectives for future US-China relations, he stated: "Let us work together to build an even stronger foundation for our future relations…to borrow a favorite phrase of the late President Bush, our relations will have 'ceiling and visibility unlimited.'"
Photos from the event are forthcoming on the official photographer's website: bit.ly/USCBC18. High definition electronic files or prints may be ordered directly from this site. If you plan to use the images for commercial purposes, please contact Kaveh Sardari directly ([email protected]) to discuss the copyright agreement.
USCBC looks forward to continuing to support our members and promote stronger US-China commercial relations in 2019. Please know that our staff in Washington, DC, Beijing, and Shanghai are ready to assist you with your China-related needs.
Special thank you to our Gala 2018 corporate sponsors that pledged their support:
Leadership:
Chubb, Walmart, Inc., Xcoal Energy & Resources