USPTO Briefing on Recent China IP Trends and Developments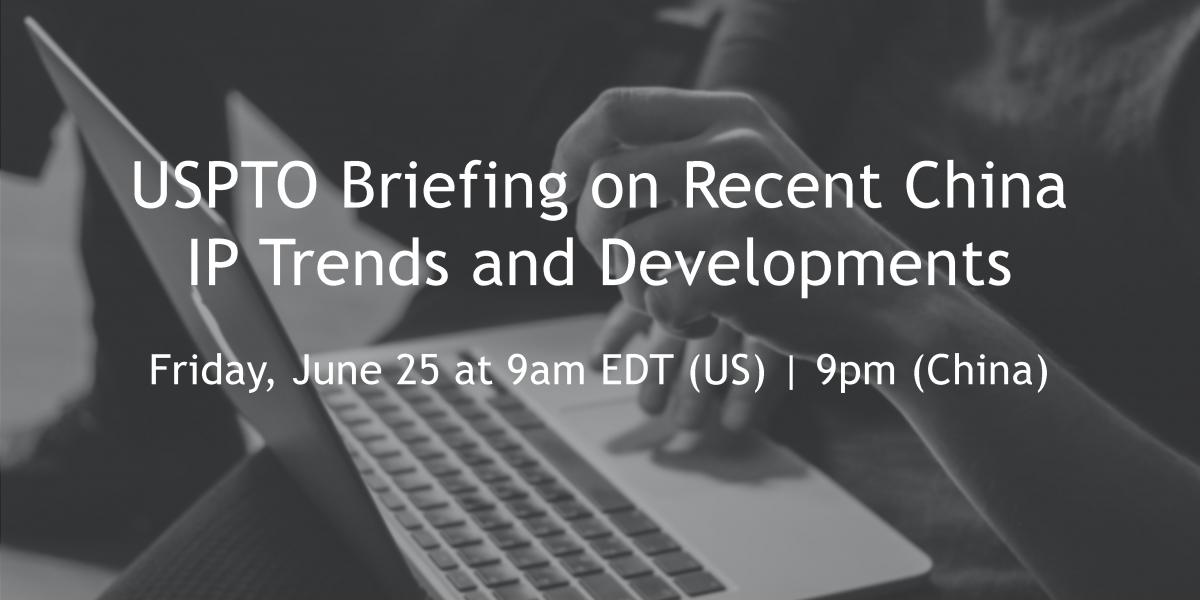 Please join USCBC for a briefing with the US Patent and Trademark Office (USPTO) on recent intellectual property (IP) developments in China. Beijing has released a steady stream of legal amendments, judicial interpretations, and guiding opinions related to IP protection. The speakers will discuss how these developments fit into the context of China's Phase One commitments and larger reform efforts, what to expect in the near future, and how these developments may impact US companies' ability to protect their IP in China.
This event is for USCBC member companies and invited guests only. Registration is required. The deadline to register for this program is on June 24 at 2:00PM ET. Dial-in information will be provided upon registration approval on June 24 at 3:00pm ET.