This is the story of how a couple of high school courses, taken back when America was indisputably number one and China was but a blip of an economy, led to a $5 billion a year business selling engines to Chinese buyers. "What were the courses?" you might ask. Success was more complicated than that, though the main components are replicable.
Steven Chapman, Group Vice President, China and Russia, at Cummins, the world's leading producer of Diesel engines, as well as other power generation products and components, became fascinated with international relations as a young person growing up in Minnesota.  China and its development were particularly intriguing, especially the Cultural Revolution, which was in full battle cry then. He took the available courses in international relations.
Pursuing his interest in China in college, he took Mandarin Chinese. "There were 28 of us in the first year," he recalls, "and by senior year, it was only me," still amazed by the faculty-student ratio.
He went on to study Mandarin in Taiwan, as mainland China was not open to American students. He returned to Minnesota to work, and in 1979, went to China to help Green Giant, the processed food company, setup production lines.
"This was at the very beginning of China's economic reform and opening up.  It wasn't the best time to be in consumer goods, because the national goal was industrialization, and consumer goods were then considered frivolous," he said.  This is just one example of the changes he's seen, recalling that in 1981, he was one of only 30 native English-speakers in Shanghai, China's most international city.
After returning to the States for a master's degree at Yale University's School of Management, he was hired by Cummins in 1985 and tasked with building a more robust business in China. Cummins's strategy developed in four stages: direct sales of engines made outside of China, licensing wherein licensees assembled engines from kits made elsewhere and began localization, 50/50 JV partnerships as well as wholly-owned subsidiaries building localized global products, and design of products specifically for China.
Phases of success
The first phase took place between 1975-1985, starting with direct sales of engines for large trucks used to haul coal. The licensing period was from 1981 through the mid-1990s, consisting mainly of parts and component systems needed to assemble 5.9-liter diesel engines for medium-duty trucks with a Nissan chassis. Chapman negotiated the first joint ventures in 1995.
The business model was to localize some production where possible and generate profit from multiple lanes.  In Cummins case, profit was from direct sales, technical licensing and joint venture profits, selling engines for trucks manufactured by the partner.  In addition to assembling engines, other Cummins plants would produce some parts for sale to competing engine makers, focusing on supporting the overall industry.
"As a result of added revenue, including JV profits, we never lost money in the China market, and sales last year topped $5 billion, including joint ventures," Chapman said.  Roughly 85 percent of products sold in China are manufactured in China, and roughly 85% of the products manufactured in China are consumed in China; imports and exports are relatively balanced. The company now has 17 JVs and owns 17 factories, making parts such as filters, alternators, and turbochargers. Cummins also manufactures generator sets, insightfully taking advantage of China's need for standby power as its overdrive push to develop outstripped its power supply. Now it has about 35 percent of that market.
Has Cummins been a victim of IP theft or rapacious business partners? "We did have a number of former employees who took blueprints and tried unsuccessfully to sell them on the Web. We've won a couple of cases in court, and had one type of engine copied but not exactly. Local government authorities where we have operations have been very helpful. Our JV partners have been great, and the access to customers they provide has convinced us that 50/50 is the way to go even though wholly owned is an option now."
Learning to be local
Another strategy for Cummins that pays big dividends is designing and making products for the local market, in this case, China. You can't do this without the deep learning that takes place when you're present in and dedicated to that market.  What's been helpful to Cummins is the steady ramping up of China's emissions and other standards.
"Our new product design standards in China are geared to beat any standards, including those in North America and any other place Cummins makes products," said Chapman. "We've also designed them to meet the cost and duty cycle requirements of the Chinese market."   This can give Cummins a competitive advantage because of global experience in meeting tough environmental standards as well as exceeding customer expectations.
Helping in both the localization and standards areas is a technical center in Wuhan.  "The mix of engineers from the US, China and other countries, plus deep knowledge of the local environment, has made us highly competitive, and is an approach that has made us become more competitive in all markets we do business in, including the US."
Chapman also credits the US-China Business Council with adding to their competitive posture by providing strategic information and guidance on the China market.  "The USCBC people on the ground in China are top notch, and their contacts in government and business are very valuable."
When it comes to current trade frictions, Chapman is optimistic. "There's merit in some of our criticism and the need for change.  The Chinese know this, and they are changing for the better."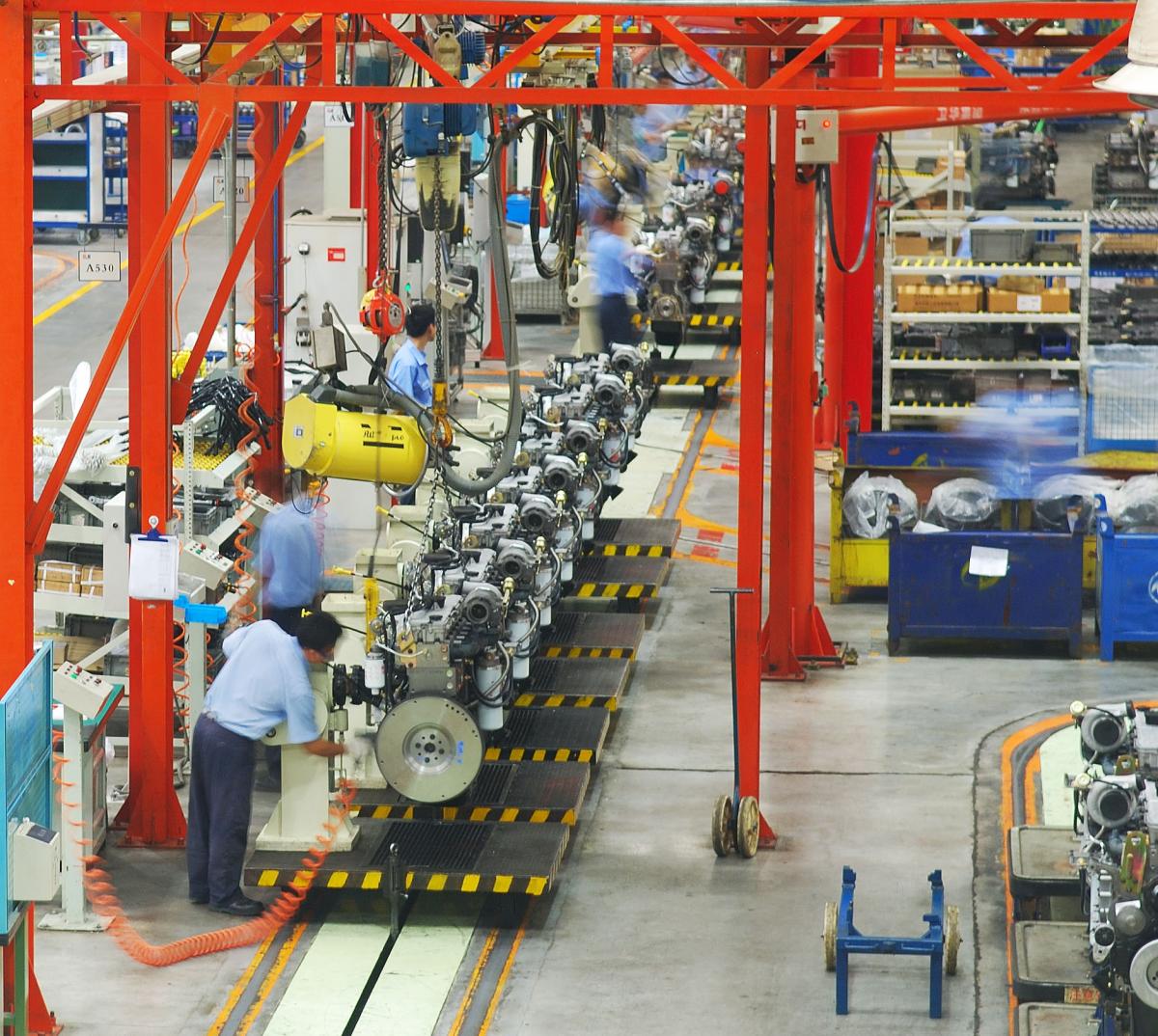 He said there's much that US policy people don't understand about the relationship, which gets in the way of finding win-win solutions. He adds: "Americans need to understand that the US-China business relationship is much more than just imports and exports, buying and selling.  It's absolutely not just low-cost imports and transferring jobs to other countries. It's much more complex."
"I'd take a different approach to punitive tariffs, which are harmful across the board.  We need to step back and understand that the relationship is benefiting people all over the world.  Our China business is creating jobs in southern Indiana where Cummins has its headquarters.  It would be tragic if things fell apart."   
The Cummins way
Understanding the success of Cummins is to understand the potential and, hopefully, the future of the bilateral relationship.  The success is grounded in a long-term commitment to the market, integration with the local ecosystem, access to a huge domestic market, multiple sources of revenue, successful defense of IP with help from local actors, learning to develop and modify products based on local demand, harnessing local technical skills to take product design and quality to new levels and keep competitors at bay, capturing acquired knowledge and using it to improve outcomes throughout all markets, and leveraging international sales to create jobs in the US.
Sounds like material for a high school course that today's students ought to take.