Pronunciation: Yang Xiaodu (pronunciation: Yahng Siaow-Doo)
Chinese: 杨晓渡
Title: Politburo Member; Secretary of the CCP Central Secretariat; Deputy Party Secretary, China Commission for Discipline Inspection; Director, National Supervisory Commission
Salutation: Director Yang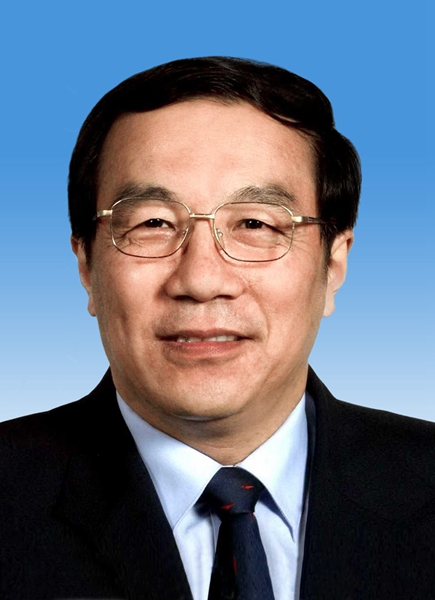 Yang Xiaodu was named inaugural director of the National Supervisory Commission (NSC) in March 2018. This newly formed anti-corruption body is separate from the State Council and is overseen by the National People's Congress. It integrates the functions of the Ministry of Supervision and the National Bureau of Corruption Prevention, which have been dissolved, and shares offices and personnel with the party's anti-corruption watchdog, the China Commission for Discipline Inspection (CCDI). Yang remains a deputy secretary of CCDI, a position he has held since 2014.
Yang was born in 1953 in Shanghai and studied traditional Chinese medicine there after being sent to the Anhui countryside to perform manual labor during the Cultural Revolution. He began his career working at a drug company in the Tibet Autonomous Region and in 1986 became deputy commissioner of Nagqu region, rising through the ranks of the Tibet government to eventually become vice chairman of the autonomous region.
In 2001, Yang returned to Shanghai to serve as vice mayor. He joined the Shanghai Municipal CCP Standing Committee in 2006 and served as head of the Shanghai Municipal United Front Work Department until 2012, when he was named secretary of the Shanghai Municipal Discipline and Inspection Commission.
In 2014, Yang became deputy secretary of CCDI. Yang took on the additional positions of minister of Supervision and director of the National Corruption Prevention Bureau in 2016, which he held until these two bodies were dissolved and merged into the NSC in 2018. Yang is thought to be a close ally of President Xi Jinping, having worked with him in Shanghai. He also served as Wang Qishan's deputy for three years in the CCDI.