By Doug Barry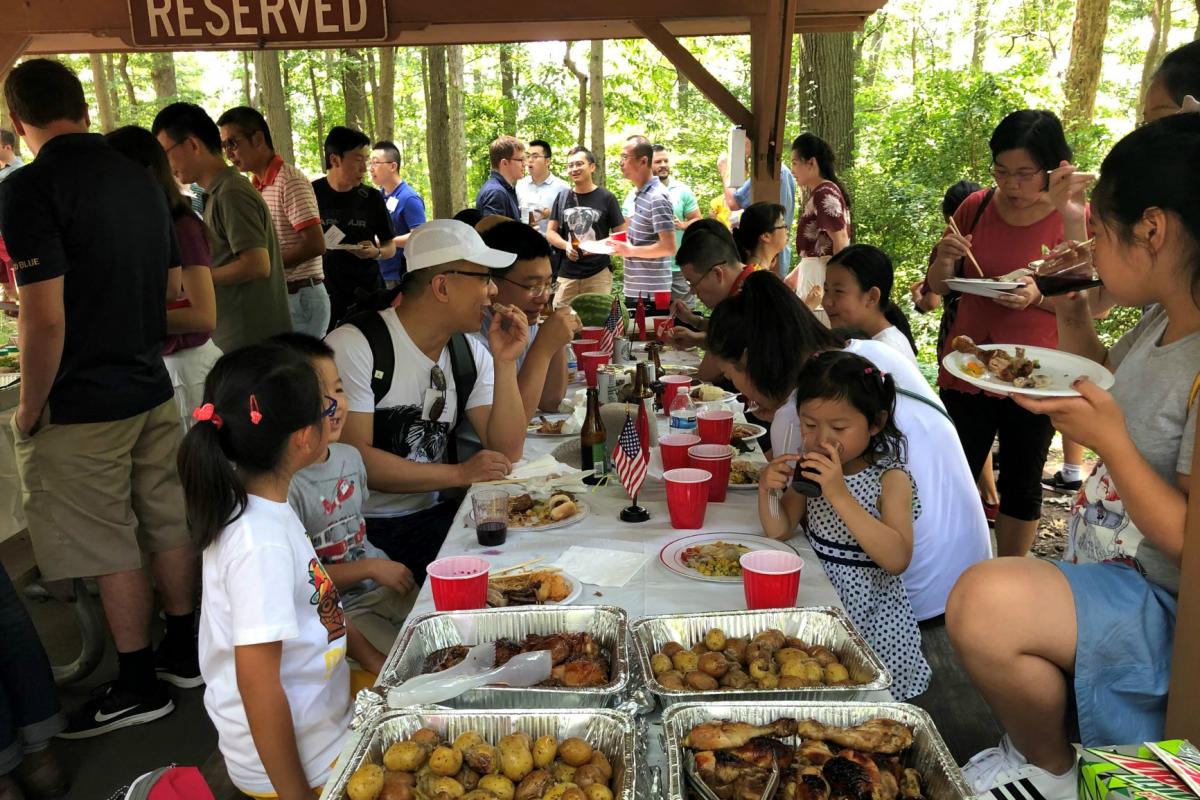 When the pressure is on and tensions are high sometimes the best thing to do is enjoy a good meal. So that's what they did. A big delegation from the Embassy of China in Washington, DC joined the staff and family members of USCBC for a good old-fashioned American cookout at a park in Maryland.
For one beautiful, warm July afternoon there were no talking points, protocol (not that was obvious anyway), or press releases. Diplomatic garb was replaced with short pants, tee shirts and flip flops. USCBC folks provided most of the food, but embassy guests brought cold noodles, boiled chicken, and bamboo shoot salad. Popular dishes for sure, but what brought real comity to the bilateral relationship was barbecued chicken, hotdogs and hamburger and many dishes USCBC staff brought from home. Tables groaned under all the food, and what wasn't consumed on the spot was donated to a local homeless shelter.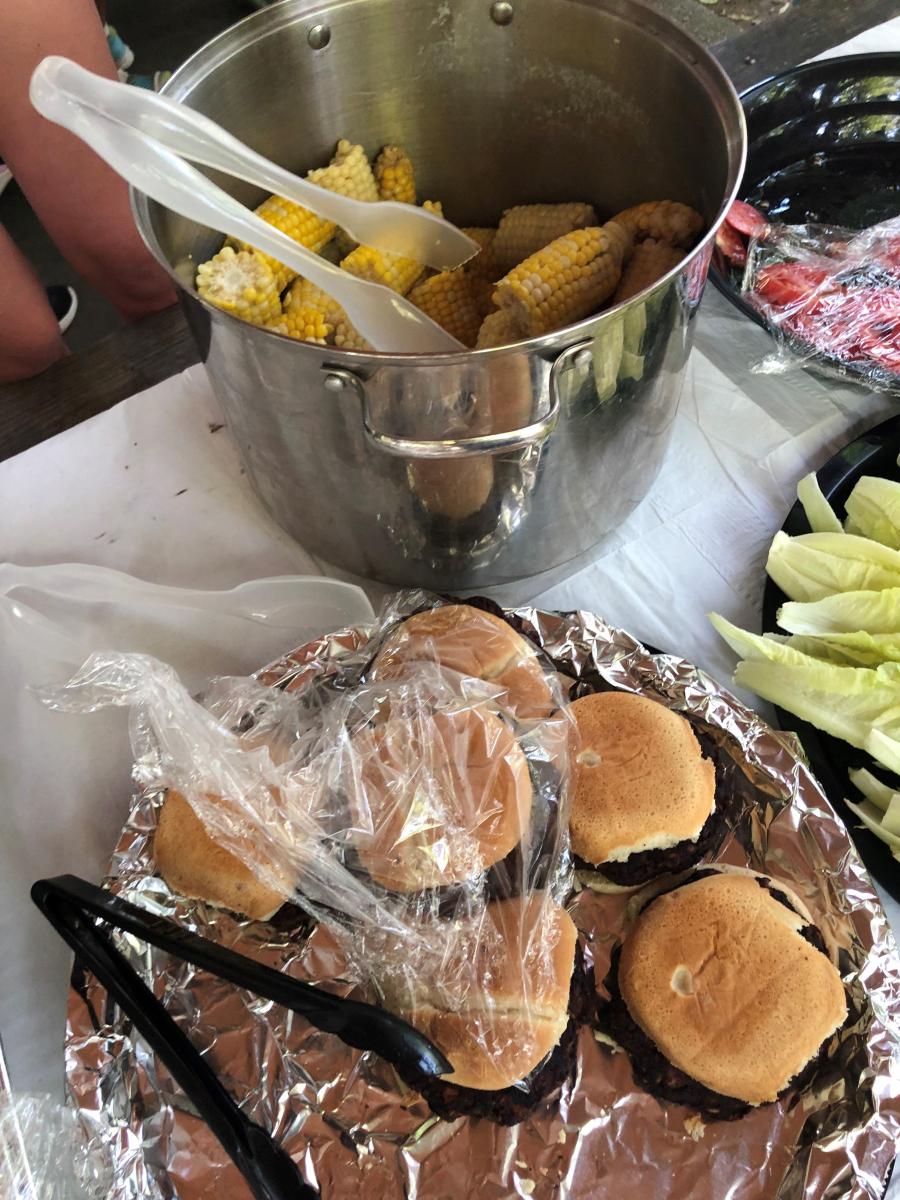 This was the first such picnic since 2006. Was the gap because of more sour than sweet in the relationship? More likely it was because institutional memories get foggy, traditions hard to maintain and diplomats belong to a peripatetic profession. One look at the kids enjoying themselves, and their parents taking a break from shop talk, was a reminder that picnic diplomacy should be conducted more frequently, so everyone can be reminded that at the end of the day there's more that unites than divides us.
Speeches were mercifully short but shared a theme: China and the United States are great countries, and their people should have more joint picnics.