Pronunciation: Han Zheng (pronunciation: Hahn Juhng)
Chinese: 韩正
Title: Politburo Standing Committee Member; Executive Vice Premier, State Council
Salutation: Vice Premier Han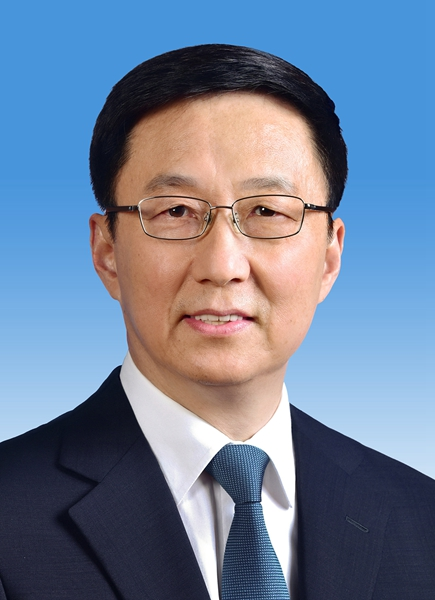 Han Zheng is executive vice premier of the State Council, a role that usually carries overall responsibility for China's domestic economy and is likely to include oversight of the National Development and Reform Commission (NDRC). Han is a member of the Politburo Standing Committee, and was most recently the Communist Party Secretary of Shanghai, a position he held since 2012.
Han has been a strong supporter of free trade zones, which he said could pave the way to greater market reform and more efficient use of government resources. In addition, Han has been an advocate of foreign investment in China, saying that it will continue to play a crucial role in innovation and growth in Shanghai.
From 2003 to 2012, Han was mayor of Shanghai. Under his leadership, the city saw rapid economic growth and held the highly successful Shanghai Expo. Zheng holds a master's degree from East China Normal University, earning him the title of senior economist.