Pronunciation: Liu He (pronunciation: lee-oh huh)
Chinese: 刘鹤
Title: Politburo Member; Vice Premier, State Council; Director, Office of the Central Leading Group on Financial and Economic Affairs
Salutation: Vice Premier Liu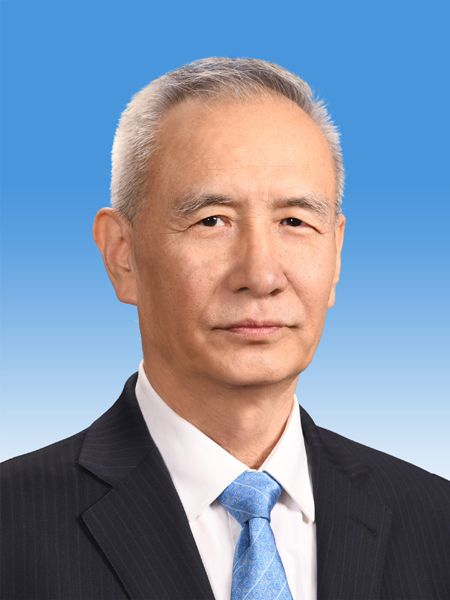 Liu He became a vice premier of the State Council in March 2018, and is the top economic advisor to China's senior leadership. He was named to the Politburo in October 2017, signaling his rise. Liu had most recently served as the director of the Office of the Central Leading Group on Financial and Economic Affairs, as well as the vice chair of the National Development and Reform Commission, positions he held since 2013. Previously, Liu served as deputy director of the leading small group office from 2003 to 2013. Liu has played a major role in drafting China's five-year plans since the 1980s, and has been an important interlocutor with US government officials, including former Treasury Secretary Jacob Lew.
Liu is widely regarded as an economic reformer, and frequently writes that China benefits from foreign investment and should continue to open itself to the global market. However, Liu's reformist views have not found strong footing for implementation in Xi's administration. He received a master's degree in Public Administration from Harvard's Kennedy School of Government in 1995.
Liu is expected to take over the financial sector portfolio and handle US-China economic and trade relations in his new role.