USCBC 50th Annual Membership Meeting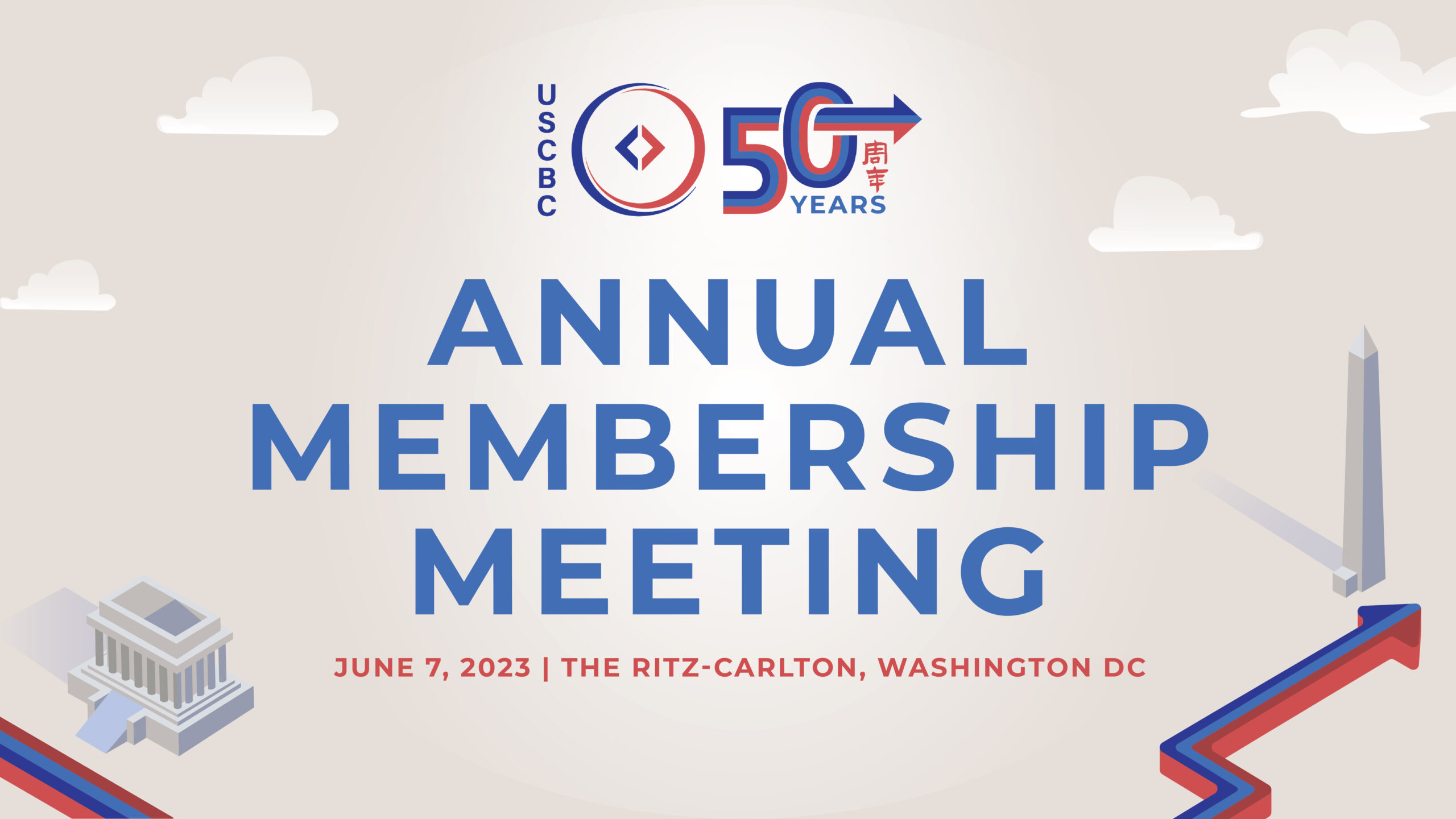 Our milestone 50th Annual Membership Meeting is an in-person half-day event which will include valuable opportunities for networking with key stakeholders in US-China commercial relations, including fellow business executives, leading China experts and other special guests.
Join us to gain strategic intelligence and timely insights on global economic and political developments affecting commercial relations with China.
Conference sessions will include:
Capitol Hill and Congressional Actions on China
US National Security Perspectives on China
Direction of China's Political Economy
Bilateral Trade Issues: Outbound Investment, Export Controls, and Sanctions
Luncheon Keynote Address
Click Here to View the Preliminary Agenda
 
Updated information, including currently confirmed conference speakers, may be found on our registration site.
 
A special thank you to our sponsors:
 
USCBC 50th Anniversary Jubilee Sponsor
Ruby Level:
Sapphire Level:
Interested in becoming a sponsor?
Sponsorship opportunities are still available. Details may be found here. Contact Nathaniel Davis ([email protected]) for more information.
Participation in our June 7th Annual Meeting is one of many other extraordinary benefits as a 50th Anniversary Jubilee Year-long Sponsor. Consider joining this exclusive category of USCBC's 50th Anniversary underwriters.