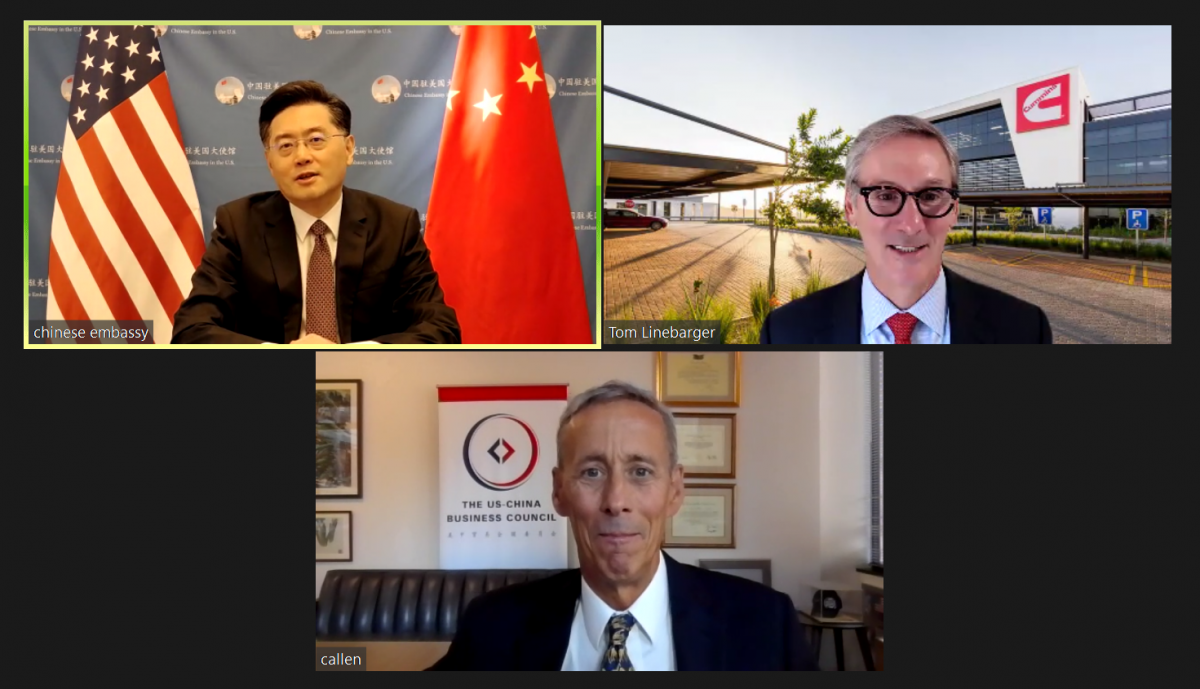 WASHINGTON—September 13, 2021—Despite an ongoing trade conflict and a worsening political relationship, commercial ties between the United States and China remain strong, said Chinese Ambassador to the United States Qin Gang during a meeting with board members of the US-China Business Council earlier today.
The virtual meeting, featuring CEOs of some of the largest US corporations, took place days after President Joe Biden spoke by phone with President Xi Jinping, during which the two leaders discussed how to put the relationship on a better footing. Qin echoed the need for more stable and constructive ties in his remarks to board members and in the discussion that followed. 
"The overall relationship is in a troubled place now," said USCBC president Craig Allen, who attended the meeting and has met with the ambassador several times since he arrived at his new post in August.
"The ambassador's message to the CEOs was that the commercial relationship must thrive and grow while we work harder to resolve disagreements," said Allen.
The CEOs underscored that US trade and investment with China has brought important benefits to both sides and that it is critical to continue working together to support mutual interests.