China's Industrial Policy Spending: A Conversation with CSIS Experts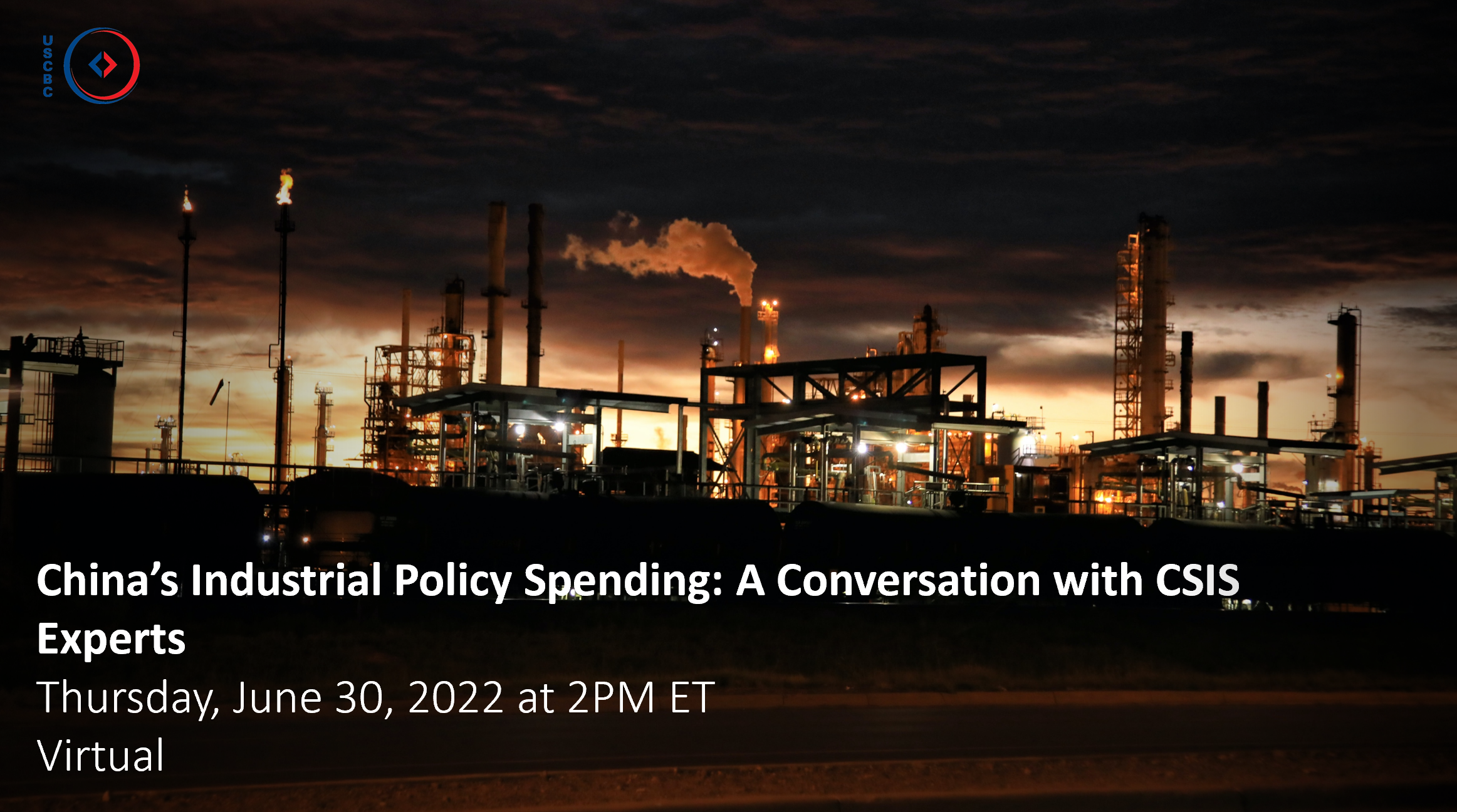 One of the most contentious aspects of China's economy is its increasing reliance on industrial policy. China's industrial policy is heavily scrutinized by its trading partners, and it is a primary element of the United States' justification for tougher trade policies.  
On June 30 at 2pm EST, experts from the Center for Strategic and International Studies will present their report, Red Ink: Estimating Chinese Industrial Policy Spending in Comparative Perspective to USCBC. The report tracks industrial policy spending and enables observers to more accurately gauge the true scale of China's industrial policy.
Scott Kennedy, Senior Advisor and Trustee Chair in Chinese Business and Economics at CSIS, Gerard DiPippo, Senior Fellow with the Economics Program at CSIS, and Ilaria Mazzocco, Fellow with the Trustee Chair in Chinese Business and Economics at CSIS, will lead a members-only discussion on their report and the implications of China's industrial policy for US businesses. Zach Tomatz, Business Advisory Services Manager at USCBC, will moderate the discussion.
This event is for USCBC member companies and invited guests only. Registration is required. Please register using your work email so that we don't mistakenly decline you. The deadline to register for this program is on June 29 at 2:00PM ET.