Despite heightened tensions between the United States and China and the beginning of a pandemic-induced global recession in 2020, US goods exports to China rebounded after two years of tariff increases on both sides. Early in the year, the United States and China signed the Phase One trade agreement, creating market openings in China. Both sides halted tariff escalations, China instituted a robust system of tariff exclusions to meet its commitments under the agreement, and the United States instituted some of its own.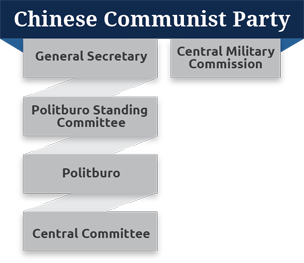 By comparison, in 2019, steep Chinese retaliatory tariffs caused US goods exports to China to drop sharply by 11.4 percent. That year, services exports—the data for which lag a year behind—also fell, dropping for the first time since 2003. Still, combined exports of goods and services to China supported a significant number of American jobs in 2019.
Goods exports to China bounced back in 2020. US goods exports to China grew by roughly 18 percent, marking a sizable rally from a near-decade low in 2019. A total of 278 out of 435 districts saw growth in goods exports to China, and 72 saw growth of over $100 million.
Chinese tariff exclusions in support of Phase One trade commitments helped fuel the recovery. China's tariff exclusion process encouraged a more normal flow of goods from the United States despite both countries maintaining heightened tariffs on each other's goods. China established these exclusions to support its Phase One commitments to purchase high volumes of US energy, manufacturing, and agricultural products. With the Phase One purchase commitments expiring at the end of 2021, it is unclear whether China will maintain its tariff exclusions. Absent the full removal of tariffs by both sides, it is unlikely that US exports to China will maintain momentum over the long term.
Most US districts exported fewer services to China in 2019 than in 2018. After years of slowing growth, services exports to China fell by 3 percent across the United States, with only 42 districts seeing an increase. Services exports to China have traditionally been a strong point for US export expansion, registering triple-digit growth over the past decade. The decline in 2019 can be largely attributed to fewer travel exports to China, which encapsulate personal and business travel as well as travel for educational purposes, such as enrolling at US universities.
China is the United States' third-largest market for goods exports and fourth largest for services exports. Despite bilateral tensions, the rebound of goods exports to China has helped the country maintain its ranking as the United States' third-largest market. Regarding US services exports, declines in 2019 caused China to slip from third-largest to fourth-largest services market, falling just short of Ireland.  
Exports to China benefit a wide array of American industries. The top US goods exports to China are oilseeds and grains, semiconductors and their componentry, oil and gas, and motor vehicles. Many districts, particularly those that represent large metropolitan areas, college towns, or logistics hubs, also generate substantial economic value from service exports such as travel, education, and shipping.
---
Don't feel like reading the whole report? Listen to a podcast that breaks all the main points down here:
China Business Minute: A look at export data to China at the Congressional district level
---
Find the data from your district
You can find the numbers for your hometown district's exports to China using the clickable map below! Alternatively, find the full document of all districts' data here!
---