January 20, 2016
Jake Parker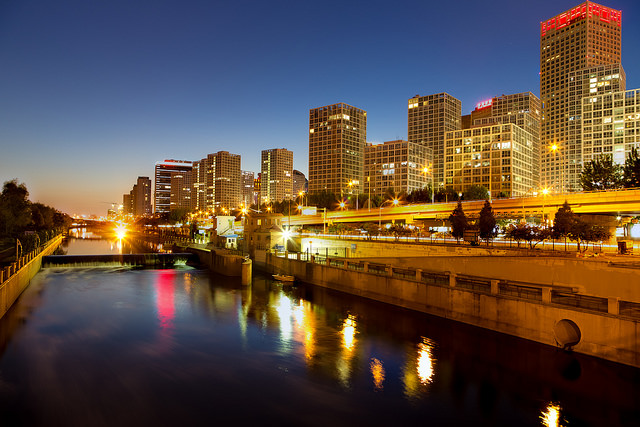 When President Xi Jinping suggested in November a shift to "supply-side economic growth," he set in motion a flurry of domestic and international media speculation on a potential new course for China's economic policy. A relatively new term for China's senior leaders, supply-side economics aims to address factors of China's slowing economic growth, particularly the investment-led approach historically favored by its economic policymakers. The old model, which leveraged heavy capital investment paired with export support policies, was critical to China's successful navigation of the 2008 global financial crisis.
While this model worked in the short and medium term, it also caused or exacerbated numerous economic issues that Chinese leaders must solve. Thoroughly addressing issues like industrial overcapacity, underperforming state owned enterprises (SOE), ballooning corporate debt loads, and weakened competition remains critical for the long-term success of China's economic growth. China's supply-side reforms seek to gradually remove government influence from some components of its economic system, however, if recent policies are any indication, China has a long way to go before this model can be fully embraced by policymakers.
Supply-side economics—with Chinese characteristics?
Many Americans are familiar with the theoretical principles of supply-side economics advocated by President Ronald Reagan in the 1980s. "Reaganomics" sought to lower government spending, decrease personal and corporate income tax rates, and reduce government regulation to spark a resurgence in economic activity. Facing many similar challenges today, China has already initiated measures to transition away from its old investment-driven development model, as well as those aimed at simplifying the administrative licensing burden on companies, and propagating numerous policies to simplify and move from a business tax to a value added tax model.
The history of China's supply-side economics is comparatively brief. One of the earliest references came from a 2012 policy speech by a senior Party School official to note the "urgent need to shift the economy away from a demand-planning model to one that focused on supply-side principles." A year later, the Academy of New Supply Side Economics was established in Beijing by Ministry of Finance expert Jia Kang to further explore the economic model. The model seemed to receive a formal blessing from China's central leadership when both President Xi and Premier Li used the phrase in recent meetings focused on economic reform and the 13th Five-Year Plan, respectively.
Though referenced by a number of senior policymakers, China's approach to supply-side economics is still under development. There are five broad areas where China plans to implement the approach:
Few of these reforms are new, which suggests the terminology is a new slogan to describe the confluence of economic reform and slowing growth, rather than a change to China's economic model—perhaps a rebranding of China's "new normal."
Still, there are a number of questions on how reforms brought about by a shift to supply-side economics will be implemented. Numerous ministries—including the China Banking Regulatory Commission, Ministry of Environmental Protection, and the Ministry of Commerce—have revealed 2016 work priorities within the context of supply-side reform. However, few—if any—of the priorities announced go beyond previous statements of increasing competition or reforming and opening sectors closed to foreign investment. USCBC's economic reform scorecard, which analyzes progress on China's domestic economic reform, indicates extremely limited progress on the reform areas most important to foreign companies.
Furthermore, government statements on supply-side reforms contradict implementation plans. If reforms to allow the market to play a more decisive role in the operation of companies were truly implemented, a number of SOEs contributing to China's overcapacity would have gone bankrupt or been acquired by third parties, something which has not occurred. Additionally, some of China's long-term strategic initiatives—such as the One Belt, One Road (OBOR)—seek to create new markets to sustain domestic companies that created overcapacity. By embracing the OBOR policy, China's regulators are artificially shielding domestic companies—especially SOEs—from the market's push to lower production capacity, cut jobs, and reform company operations. This heavy-handed intervention works against the supply-side principles heralded at the highest levels.
Foreign companies are unlikely to see a significant impact as a result of China's approach to supply-side economics. However, if the model reduces the role of the government in the management of the market, there might be opportunities for foreign companies to benefit from additional administrative licensing reform, greater competition, and a market where they can compete more equitably with domestic companies—all top issues raised in USCBC's 2015 business environment survey. The next chance to assess the significance of the policy will likely come during the upcoming National People's Conference meeting. Premier Li Keqiang has made strong indications that supply-side economics will play a key role in China's 13th Five-Year Plan, which is expected to be released during the NPC.