Executive Summary
The US-China Business Council conducted its annual Member Survey in summer 2023 and released the results in late September. The data in this report reflect responses from leading American companies' senior executives based in the United States and China. Most respondents are large US-headquartered multinationals that have operated in China for several decades, and nearly half generated more than $1 billion in revenue in China last year. This report seeks to measure business sentiment and benchmark challenges and opportunities in the China market. 
---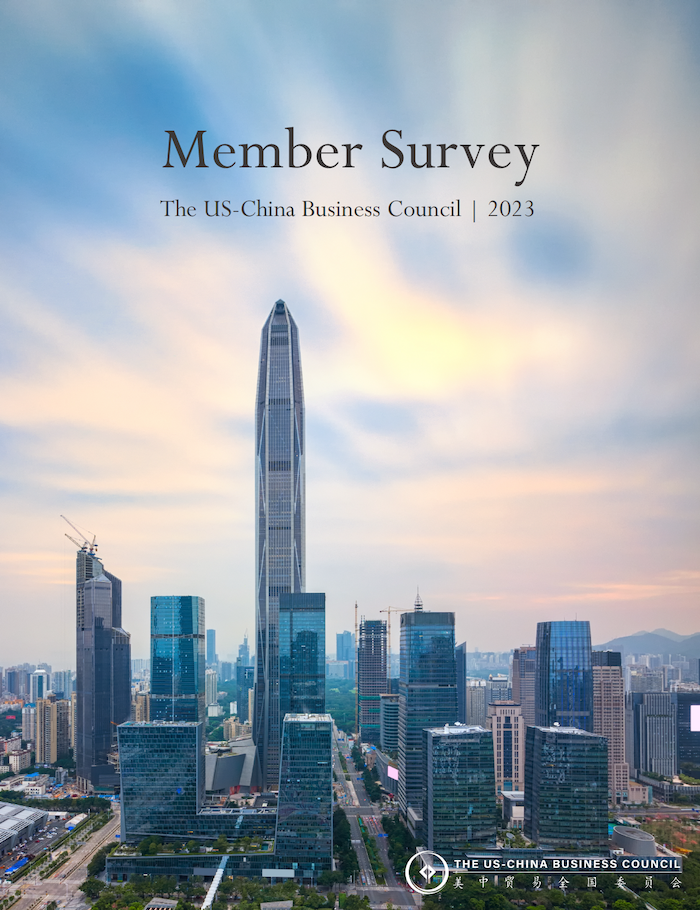 Geopolitics is the single largest issue weighing down business sentiment over the long term. Continued deterioration in the US-China relationship over the last 12 months has led to uncertainty, lost sales, and rising costs for more USCBC member companies than ever before. Bilateral tensions, among other factors, are contributing to delayed or canceled investments in China. While very few firms plan to fully exit the China market, many companies are adjusting their China-specific business operations, strategies, and supply chains to mitigate the impact of increasing tension.
Long-standing domestic policy issues in China are impacting American firms' competitiveness. American companies that conduct business in China continue to encounter systemic challenges around market access and barriers to investment, opaque rules and uneven regulatory enforcement, and rising compliance requirements, particularly around data security and privacy. Industrial policies aimed at developing domestic innovation and national champions, policies that companies have raised concern about for many years, are giving rise to worries over lost market share in China and globally. While China re-opened its borders in 2023, a significant majority of respondents report few tangible improvements in the business environment.
The trajectory of US-China relations will dictate future investment trends. Most companies remain profitable in China and recognize the China market's importance to their global competitiveness. However, the challenging domestic operating and geopolitical environments have cut into company profits and revenues, fueling record-high pessimism and causing companies to take a more cautious approach regarding future investments. The pace with which US business sentiment and future investments rebound will depend on the decisions of policymakers in China and the United States.
---
Explore the below interactives to see change over time