Adding an American Touch to China's Tech Headquarters
Reputation management gurus have long trumpeted the importance of dazzling customers with the quality and design of products. Bob Ormond, Senior Vice President and COO of Seattle-based GX Architecture & Design Consulting Service, Inc. (GX), couldn't agree more.
Ormond, who has worked throughout Asia and the Middle East for more than 40 years, offers project planning, architecture, design, and development services, meaning he fills mixed-use project buildings and other commercial properties with services and stuff the inhabitants need. But not just any stuff. His customers want services and stuff produced in North America, and he's happy to oblige—by the shipping container loads.
This arrangement sounds somewhat counterintuitive since so much stuff, including what GX provides, is made in China and shipped here, but that is not what Ormond sources. "Our chairman, a Chinese man who originated the company, did so because he admires US service providers and loves US-made furniture, fixtures, interior design, elevator systems, environmental systems—whatever he needs for his high-rise office projects, resorts, multi-use buildings and assorted megaprojects," says Ormond who, despite four decades in the business, remains delighted by working on deals. He started shipping things to China before the country officially opened in 1978. And if he couldn't ship from the US in prior years, or for some reason can't in the future, he'll ship from a third country.
"The chairman and others we assist love the quality and honesty of North American-produced services and products from furniture and decorations to HVAC, security, electronic, and recently thermography systems," he added. "For me, it's very fun continuing education to be exposed to a range of new ideas and nice stuff all the time. Recently thermography is especially cool as it's used to take people's temperature as they are walking into a building." Ideal for these pandemic times.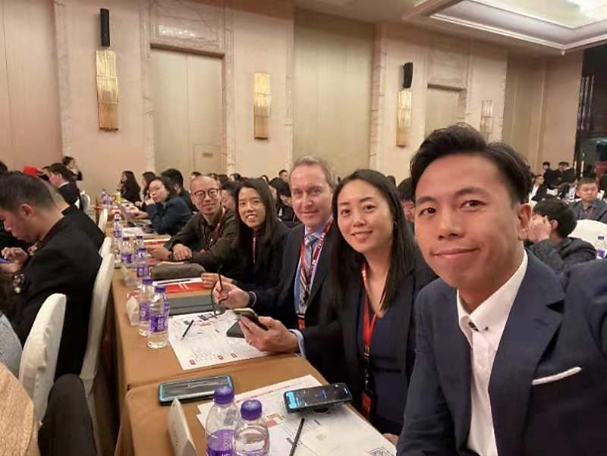 Ormond's company hires North American service providers such as architects and designers to do the design work because customers want things to look like they are designed in North America. He partners with Zhejiang Jiangong Real Estate Development Group based in Hangzhou, China. Hangzhou, headquarters of many Chinese tech companies including Alibaba, is a leader in deploying smart technology in urban spaces, so GX has filled many LEED Certified buildings and mega projects it has had a hand in building.
Ormond got involved with GX through serendipity. His neighbor was a supplier to some of his former businesses, and when a lawyer for the Chinese parent company interviewed him about a matter, he recommended Ormond, who, at that time, had sold his businesses some years before. "I thought it would be a six-month assignment, and that was 17 years ago."
Taking the long view
Some of those years were not easy and today there is a trade war, supply chain problems, huge price increases on shipping, and new concerns about China's economic growth including over-leveraged property developers—though his chairman doesn't seem like one of them.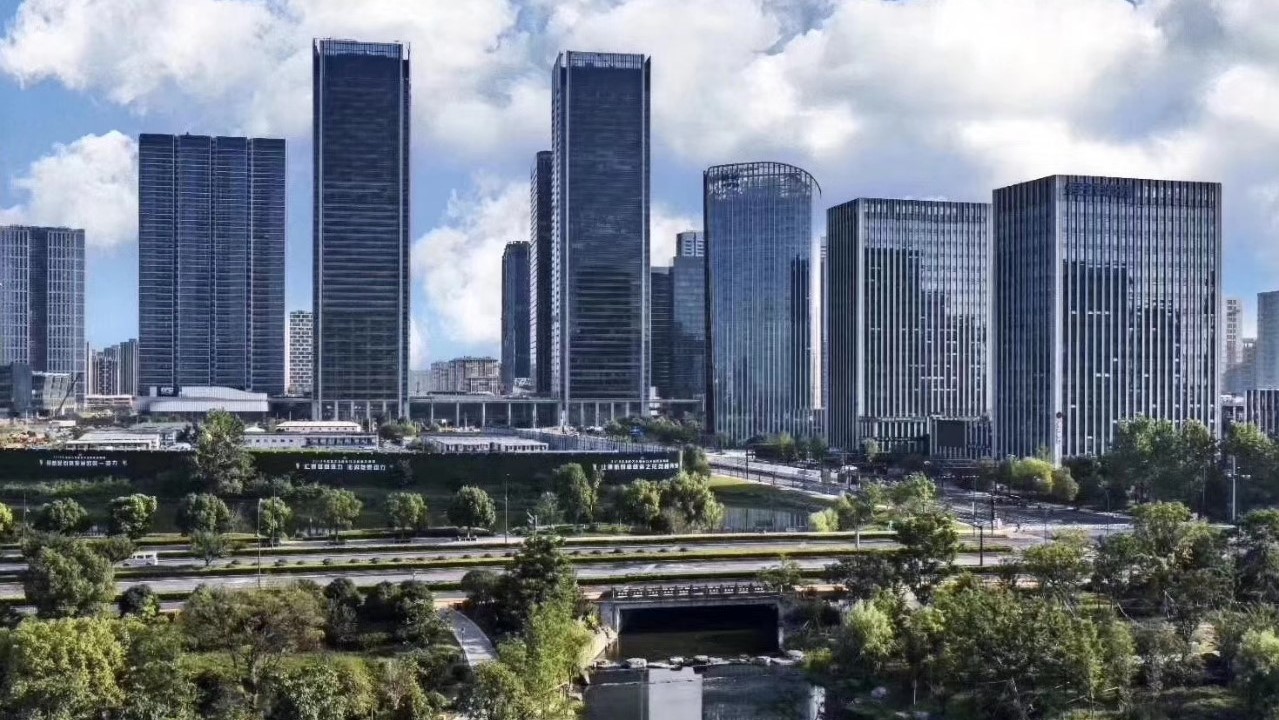 "While there is a tightening in China related to past and some current unbridled real estate development, our group has never over built or produced a "ghost town" project. Our current projects are for the high-tech sector and while in the US and Europe that demand has been disrupted, in China there is still demand as they do not have the same national "work-from-home/work remotely" attitudes as other countries do."
About current upheavals and crises, Ormond is mostly sanguine. "I learned from working throughout Asia and the Middle East and especially with the Chinese that you've got to take the long view. From my own experience, people involved in international business always find a way to solve problems."
He says that US-China tensions are of concern. "Making things more challenging for consuming non-Chinese-made products, especially from a major competing world power at odds with multiple differentiating issues" is what he believes is the desire of the Chinese Communist Party to reclaim more command and control over everything.
Return of the demand curve
"There will be tightening in China for a while. You can force people in any country to do things, but eventually, the demand curves will return." Is this a sort of economic law? "It's mine, based on a long career of doing business around the world." He says that his companies have operated on what he calls the MEL Principle – Moral, Ethical, Legal. "There will always be demand for that."
Meanwhile, Ormond enjoys his perch in Washington state as it has great shipping connections to Asia, content with his niche featuring "premium, aspirational products" available to those willing to pay a higher price. He's involved with state US-China trade groups like the Washington State China Relations Council which helps companies like his with business-to-business transactions and advises people to take advantage of local resources for doing business in China.
"Take the longer view," he reminds his listeners.