Serial Entrepreneur Says Nobody Wins a Trade War
Ben Zhang sits in his office for yet another Zoom meeting. The weather outside is mostly cloudy as usual in this part of the state of Washington. The weather is a good metaphor for his mood as he reflects on the US-China relationship—perhaps the world's most important but also the most troubled.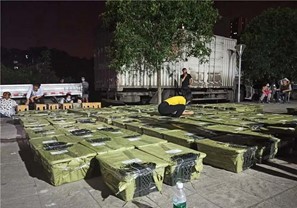 Zhang has a quintessential American success story. He came here from Shenzhen in 1989. He went in search of the American Dream and appears to have found it. Graduating from the University of Washington in Seattle, he founded Greater Pacific Industries (GPI) in 1995 where he remains as CEO. In 2007, he continued his education with an MBA from Cornell University and OPM from Harvard.
GPI imports and exports between the United States, China, and Japan, with a primary focus on custom manufacturing for US customers in the advertising specialty (promotional) industry, including brands like T-Mobile, Google, Amazon, and others. In return, Zhang exports lumber to Japan and Washington wine to the Chinese market. Tit-for-tat tariffs, taxes, and port charges have hurt his business.
"There are sales taxes, VAT, tariffs and rising port charges – together, they almost double the price of goods out my backdoor," he lamented. "For instance, the cost of a bottle of Washington wine at the port leaving Seattle is $50, then when it reaches Shanghai, it'll cost $100 without adding shipping." As a result, Chinese customers have shifted wine purchases away from the United States to other countries such as France, Italy, Australia, and Argentina, among others.
What about the value of relationships or what the Chinese call guanxi? "The relationships remain solid, but even the closest buyers are not going to buy wine that their customers find too expensive. Not everybody affords a $100+ bottle of wine!"
Banking on 007
His contract manufacturing in China for US customers has also taken a hit, forcing him to scramble to find alternative capabilities in Vietnam, Cambodia, and Taiwan. GPI does hundreds of customized projects every year. Back in the day, they made MP3 players for the 50th anniversary of the first James Bond movie.
"They had a budget. They needed 30,000 of them. There were disagreements and hiccups on the design and product function. I had to travel to mainland China, through Hong Kong, three different times to ensure quality, until the product design was finalized, produced, and delivered." Despite all the challenges, he delivered the product to London and New York per the contract. From start to finish, it took three months and was, relatively, a much smoother, more streamlined process than today.
GPI's business with China accounts for 80 percent of total sales. The export side is down 50 percent, while the contract manufacturing is down significantly as well. Has the decline bottomed out? "Hope so!" he sighed.
Lost opportunity
Zhang worries not so much about his own future; but that the deterioration of the bilateral trade relationship means fewer people will be able to do what he has done – to serve as business ambassadors by selling multiple products in both directions and generating jobs and profits for his US clients and suppliers.
Zhang understands there needs to be competition between the world's largest economies, but he wants to see healthy competition based on an accurate understanding of China's capabilities. "What I see in the last 40+ years is China rising economically and politically. China is now a rival of the United States and soon, it may surpass it in some areas." However, he cautions that in terms of GDP per capita, China is way behind the US, perhaps as much as 20 percent.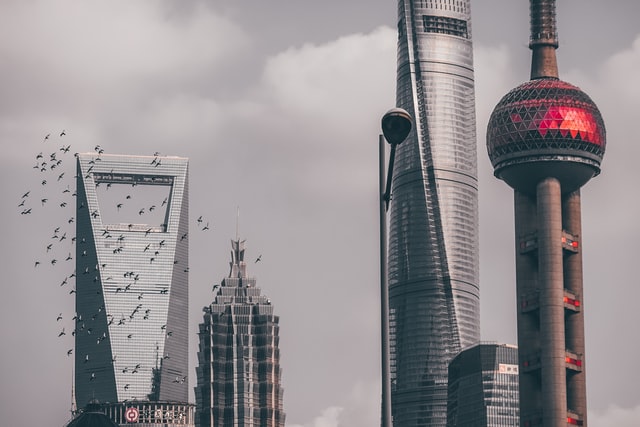 "The United States is worried about China's influence around the world which in time could change how the influence game is played. I don't want to see confrontation happen in my lifetime. Mutual understanding should be sought through increased communication and collaboration."
Zhang notes that conditions in China are far from perfect. "Forty years ago, China initiated economic reforms to grow a middle class and create conditions where entrepreneurs and innovators could generate significant wealth. Now the communist party is doubling down on command and control. There needs to be a refocus on a more equitable system of wealth distribution. At the same time, a successful entrepreneur's private assets should be protected by law. You can't transition from Jack Ma to nobody overnight," he said referring to the billionaire founder of Alibaba and Ant Financial, who stepped down in 2020. It would be better to narrow the social and economic gap in China by creating a more progressive tax system along with more incentives to encourage philanthropic distribution of wealth like we see in the states.
The United States also has much to do to ensure its businesses and industries remain competitive. Zhang is not shy about sharing his views regarding the current supply chain challenges, in the country and abroad, with Washington state government officials. He told current Governor Jay Inslee that Washington state isn't doing enough for small companies like his. One example is in solar energy. "At the state level, there are few incentives to promote green energy. The government should recognize climate change and provide business loans and more grants to help and encourage business activities working towards green energy goals."
A second challenge is that the Trump administration-imposed tariffs on most imported Chinese goods. "These tariffs are crippling many of us who have worked decades to build relationships with reliable Chinese manufacturers, particularly small- and medium-sized businesses."
For Zhang, the sense of loss and frustration is palpable, going well beyond the financial. He considers himself a bridge-builder between two economies and cultures. Now that bridge is narrowing and teetering. Time is running out, he says, "and there is no more to waste."