Washington Entrepreneur Returns to China to Craft Motorcycle Helmets
Jeanne DeMund of Seattle, Washington, owned a business that combined Chinese manufacturing skill and her marketing savvy. The result was a 25-year run of success and the creation of hundreds of jobs in the United States and China.
Does she regret not creating all of the jobs in the United States? "No," she says. "When we formed the company many years ago and started shipping helmets from a basement storage unit in Seattle, the cost of making the helmets in the states would have priced us out of the market."
Not a motorcycle rider herself, DeMund met and married a Chinese man who had just been asked to assist a helmet maker in China with coordinating with its US importer. When the US importer fell on hard times, DeMund became a partner in the new company which was first in the US to sell made-in-China helmets. Another first was to ship directly to retailers, avoiding distributors. Business boomed.
No easy rider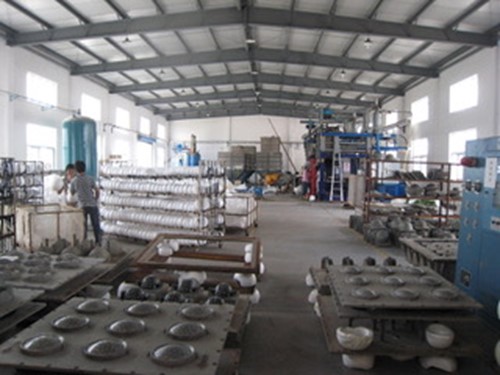 Things got dicey when the manufacturer began to make a line of similar-looking helmets for the Australian market, violating an exclusive agreement. "That convinced us to do our own manufacturing in China," she said. They opened their factory in Ningbo.
Another shock was when their company was threatened with copyright infringement over a brand name which they had properly filed in China years before. To avoid expensive litigation, they bought the name for six figures. "This was in the early 2000s before China's legal system had evolved and before the Chinese realized they had their own IP to protect," she recalled. "There are fewer such worries today, but they haven't gone away entirely."
A third challenge was keeping intact the Chinese workforce at a time when the "iron rice bowl"—a career promise to take care of workers in exchange for loyalty—went out the window. "There was and still is much labor churning and pursuing other opportunities," she said. Not that the United States is that different today, with 2.9 percent of the workforce quitting jobs last August in search of better ones.
Doubling down
But business was good despite these and other well-publicized risks, prompting DeMund to acquire Echo Products, a company producing a clip that fastens the helmet to the chin of the rider, converting a D-ring helmet to a quick-release helmet. "The safety-related parts are made in the US, and while there are other clips on the market, Echo Product's clip is the market leader," she said. The fastener is patented, requires an expensive mold to make, and is therefore hard to copy.
In addition, she created a line of popular helmet visors that are made in China. She was particularly intrigued by the spike in sales in the United States every four years when national elections are held and helmets and associated gear are needed by police for crowd control.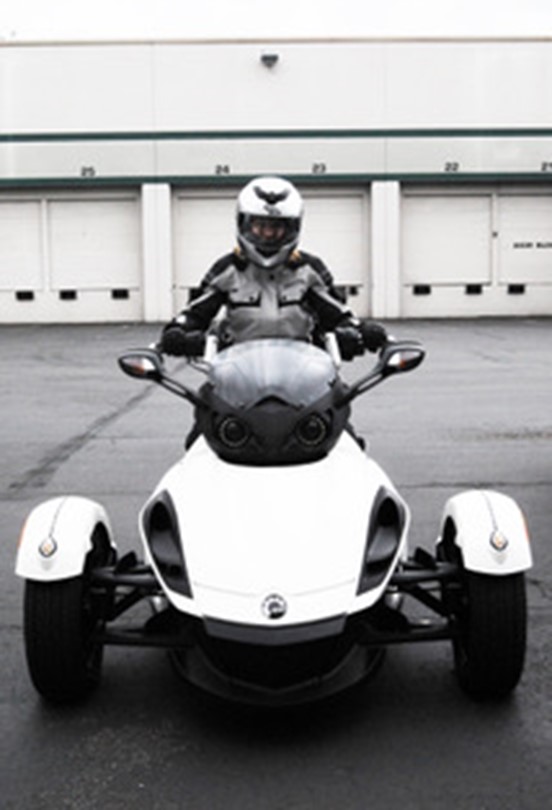 This business has flourished for a dozen years, and is still going strong, although DeMund and her business partner are able to manage the business without working full time, thanks to loyal, long-time employees. She considers herself mostly retired.
Reflecting on a long career, she credits her early interest in China and the Chinese language for leading her to a place where she can now work on translating a Chinese novel. Unlike other businesspeople profiled in this series, DeMund got interested in commerce while doing economic development and trade work with the State of Washington. During this time, the state hosted visits from senior Chinese leaders and APEC delegates.
"We did a great job of opening markets for our larger companies, as well as supporting small and midsize companies to get a toe-hold in the Chinese and other international markets," she said. She noted that states like Washington ebb and flow in their support of private-sector cross-border trade.
Happy trails?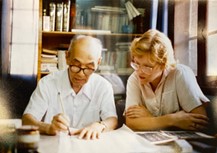 DeMund enjoyed doing business in China because of the people she met, noting that when it comes to legal disputes regarding her businesses, she's had more with Americans than Chinese. Citing a major difference from when she arrived on her own in Shenyang in 1981 as a young Mandarin-speaking woman, she laments the changes she has seen. "I'm disappointed in the change in attitudes involving both countries. America is trying to change China, and China is trying to defeat the United States economically."
Echoing an observation heard from other US-China watchers, DeMund once believed that increasing prosperity would lead to a more liberal range of perspectives in China. "Like back then, Chinese people are again fearful to say what they think and feel."
"I do not have those conversations about politics over WeChat with my friends in China. I do not feel very comfortable even speaking to them about these issues face-to-face."
Having spent most of her life thinking about these issues and living the history of modern US-China relations, she hopes both governments will do everything they can to lower the temperature and the tension. "Caving into China's demands will not get us anywhere; but we need a calm, reasonable series of interactions to lower the temperature as much as possible."
She said there remain deep ties between people in both countries, and it's time to call on them. "Draw on the old relationships that do exist: the NGO relationships, the university relationships, the diplomatic relationships, the people-to-people relationships. We really need to work this out because it's in all of our best interests."