Souring US-China Relations Hit Washington Apple Growers Core Business
You may be aware of huge purchases of American grains by Chinese buyers, but Chinese consumers also like our fruit, including Washington state apples and cherries.
Buyers there have long salivated over this fruit, with the cherries so desirable that a premium was paid to have them flown across the Pacific. That was before Section 232 aluminum and steel tariffs were added in 2018, retaliatory Chinese tariffs hit American agricultural products, and demand cratered. Unlike farmers in the Midwest whose products received preference in the Phase One trade agreement that obligated China to buy US products worth $200 billion above the typical annual amount, Washington and other states' growers got the equivalent of "let them eat cake," or their own apple pie in this instance.
"It's very unfair, but we producers of fresh products are the first ones to get hit with the tariffs and the last ones to have them taken off," said Steve Reinholt, export sales manager for Starr Ranch Growers, the first company to export Washington apples in 1934.
If this sounds like sour grapes, it is. Starr Ranch Growers saw its China exports shrivel from a peak of $13 million in 2015 to $1.6 million in 2020. Apple sales suffered the most, as it is a more competitive product and buyers now have more choices at lower prices.
In addition to the tariffs, Reinholt believes that his customers are getting pressure from the Chinese government to limit the volume of US products in their retail sales. He's noticed the e-commerce sales via Chinese platforms have also suffered, probably due to pressure stemming from geopolitical conflicts. "This is tough for us because 39 percent of our products are exported, and it's hard to quickly find replacement markets," he said. "In China, we don't want to wave the American flag too much right now."
Reinholt and the management team have worked hard to open the China market. In 1993, Starr Ranch Growers began shipping fruit there as rising incomes made imported food products affordable for the new middle class. "We were allowed to sell just two kinds of apples—red and golden delicious—under the initial agreement," he recalls. "Then they opened to all varieties of apples, and then pears." He said in the early days, a delegation of buyers arrived, visited some orchards, and wanted to buy everything in sight. "Those were the days," he added ruefully.
At the start, the products were shipped through Hong Kong. Sales were strong and volume increased until the global financial crisis in 2008. "The downturn was made worse by unfavorable exchange rates, which exporters have to worry about." Business improved in 2015 and 2016. Then the trade war happened, the relationship soured, and sales to China dropped dramatically. "The sales channels we used for the last seven to eight years have been shut off."
Business is business
Starr Ranch Growers maintains a strong relationship with Chinese buyers, and they have an office in Shanghai. "The Chinese we know and work with are sympathetic and would like to do business," Reinholt said. "But Chinese partners are moving forward without us, at least for now."
His sense of disappointment at opportunities lost after decades of work is palpable. He worries that "for now" could in fact be a very long time. "It's very difficult for us to get that business back. It is not like flipping the switch. It takes a long time to solve these problems, to get back to the level playing field."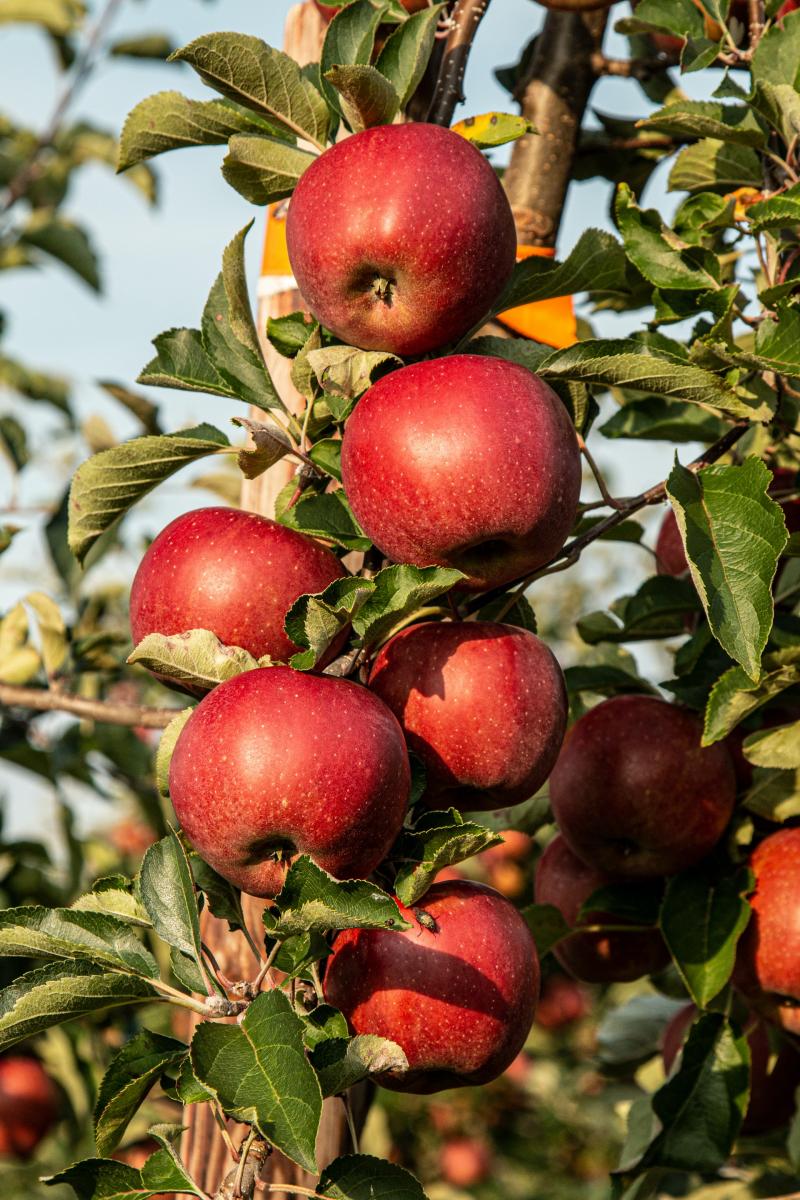 The mixture of geopolitics and higher costs make for an unpalatable outcome. Chinese consumers are happy to buy cheaper products, and price often outweighs perceptions of quality and health benefits, which US food products are known for. Reinholt sees a similar situation in India, where, due to tariffs, US apples are 20 percent more expensive than apples imported from other countries because of discriminatory treatment.
Bitter fruit
Starr Ranch Growers has been in business for 87 years, with Reinholt employed there for 17 of them. With 37 years of export sales experience, he said the trade disputes have become the status quo and it won't change as quickly as the industry in Washington would like. "As a small company in a small industry, we want to see changes and we want to see them fast."
It pains him to feel powerless, but he and others in the state continue to appeal to their Congressional representatives, who he says understand their plight and the role exports play in the health of the Washington economy. Others in Congress appear less willing to formulate trade policy that protects US jobs dependent on exports while holding China accountable on trade and other issues.
Yet he understands that politics can't be separated from pure business. For example, he believes the US needs an internal and vibrant supply chain and not to outsource to other countries as much manufacturing as we do. He also would like to see a stronger, more effective World Trade Organization where members of many countries can make sure rules are followed by all.
Meanwhile, Starr Ranch Growers is looking for alternative markets to buy their 16 million boxes of apples (out of 150 million boxes produced by the whole state) and 2.5 million boxes of pears. The company is pulling back a bit from the China market, while it experiments with other varietal mixes, knowing that it costs a lot to plant new orchards these days. It will continue to work with partners such as the Northwest Horticultural Council and the Washington State China Relations Council.
As if the uncertain trade picture wasn't cloudy enough, Reinholt also worries about the effect of climate change on the state's fruit production. "We've had unprecedented heat this year. Sustaining optimal temperature is always a challenge, and what's going on with global warming could be the biggest one of all."
Is the solution heat-resistant apples? Starr Ranch Growers is already on it.